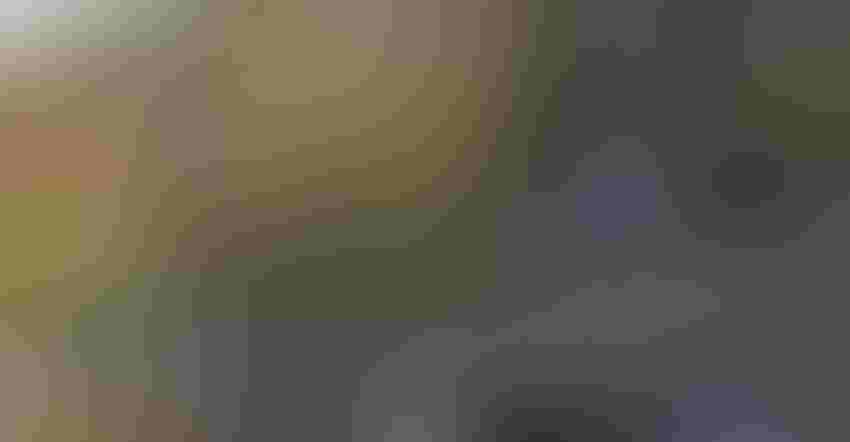 STILL STANDING: Old sawmills such as Klepzig Mill were staples in rural areas, providing lumber for homes and grain for families.
Sandra Sapp/Getty Images
It is harvesttime and farmers are gathering grain, putting it in farm bins or taking it to the elevator. However, there was a time when grain was gathered and taken to tiny mills in the woods.
While many Missouri mills started as sawmills turning trees into long boards, they offered a dual purpose, like grinding wheat for flour. They also ground corn for meal or as a form of payment for lumber. Some of these relics still stand today as a testament to hard times that spawned generosity.
Along the Ozark trails, near Winona, Mo., sits Klepzig Mill. It looks like a rundown, old barn perched on the rocks. According to the National Parks Service, the sawmill house is made of vertical planks nailed to a hand-hewn sill at the bottom and a sawn 2-by-4 plate at the top. The wall panels, fabricated flat on the ground, were raised into place. Its foundation is native stone found at Rocky Creek.
Like many older buildings, from the outside it is not much to look at. However, if the walls could talk, it would tell of a mill owner who was a progressive thinker with a heart for people.
Walter Klepzig built the small turbine mill in 1928. He was the son of a Prussian German immigrant, whose zeal for innovation led him to introduce both barbed and woven fence wire to the region. The mill sawed logs into boards for houses and outbuildings. Klepzig saved the better boards to build coffins for his neighbors.
During that time, with most families raising their own crops, the mill also ground grain for a price. But here is where Klepzig showed compassion. According to documents from the National Parks Service, Klepzig "frequently ground corn free for neighbors "on starvation, i.e., those who could ill afford to leave him the customary toll of grain."
I'm never amazed that those in rural communities, no matter location or time, possess a generous heart. In the country, we rely on each other. Whether it is helping a fellow farmer harvest grain or, perhaps, like Klepzig, donating food to the widow down the road.
As the colors turn and combines roll, harvest always brings a point of reflection for me. It is a time when we reap what we sow. I hope we always remember to give back a portion of what we have been blessed with to help those in need.
Directions: To reach Klepzig Mill, take Highway H to Highway NN. You'll pass the sign for Rocky Falls. Turn left on County Road No. 522. Klepzig Mill is less than a mile on the right. It is also possible to hike to Klepzig Mill from Rocky Falls along the Ozark Trail, or park at the end of the pavement on NN and walk up the dirt road.
Subscribe to receive top agriculture news
Be informed daily with these free e-newsletters
You May Also Like
---