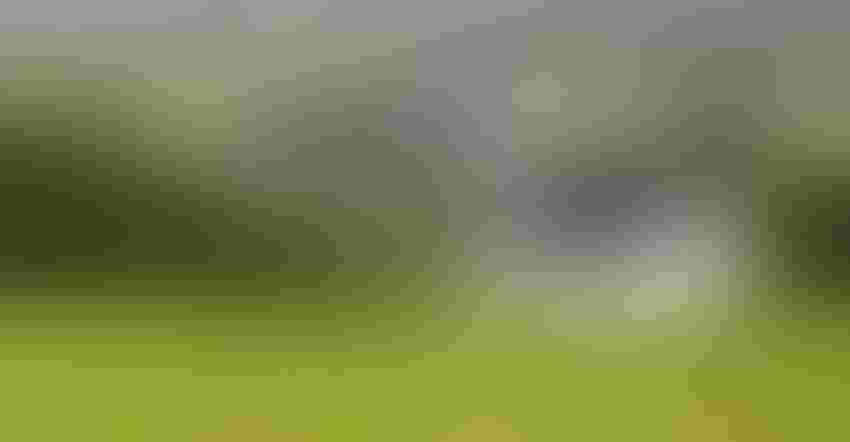 WHERE 'FRESH' STARTS: All of Campbell's vegetable crops go to the processing and packaging plant in a valley north of Bloomsburg.
Even as a 10-year-old, Brian Campbell was a farmers market entrepreneur. Raising sweet corn on his father's beef farm, he began selling it at a local farmers market on Saturdays. As a 12-year-old, he began picking strawberries and sweet corn for another farmer.
By 14, he had his own "Farmer Moofy's" roadside stand near Bloomsberg, named after a cartoon cow character. The name stuck. To his customers, Campbell was Farmer Moofy.
Campbell was "on a roll" early in life — destined to be an enterprising food crop marketer. Even while going to college, he continued marketing produce during summers at Farmer Moofy's. After graduating, he rented a 250-acre neighboring farm, raising vegetables for the stand, plus grain and pumpkins.
In the late 1990s, Campbell began marketing pumpkins to Walmart and Giant. Over the next 10 years, he added broccoli, cauliflower and lettuces to Farmer Moofy's produce stand — and to his growing direct-market vegetable mix.
Today's state of the business
Campbell has purchased four farms since 2005. Today, Brian Campbell Family Farms includes close to 2,000 acres of owned and rented land, with nearly 900 acres of corn and soybeans. His vegetable processing and packaging plant/headquarters and high-tunnel greenhouses are a beehive of activity. High tunnels are used to start transplants, and grow tomatoes and cucumbers. During prime growing season, you'd find him in the fields working alongside more than 50 H2A harvesters.

FRUIT OF HIS LABORS:

Most fresh vegetables head to market in Brian Campbell Family Farms packaging.

This fall, he's scheduled to truck 250 to 300 trailer-loads of pumpkins to retail distribution centers. Using the farm's own trucks to make deliveries reduces transport costs, he notes.

This grower sees the federal Food Safety Modification Act as a positive. "We meet our customers' food safety requirements. We hired an office manager, food safety manager and developed a safety manual to help with daily requirement." But he sees it as all part of staying competitive.

Research and education is a year-round passion for this farmer. "I'm always studying ways to improve management practices and make my operation more environmentally friendly."

That mindset led to working with Penn State entomologists in on-farm research of native bee populations and testing innovative practices to improve crop pollination. After discovering high populations of native pollinators, he switched, for instance, to no-till pumpkins instead of disking. "Some bees nest and overwinter in the ground. That led me to look at other practices I can use to support native pollinators," he adds.

Planting floral species habitat on field edges was one such practice. Allowing cover crops such as hairy vetch to flower before using a roller-crimper was another. It has already reduced the need and cost of renting honeybees.

 
Meet the real 'Farmer Moofy'
Location: Berwick, Columbia County, Pa.
Family: Campbell and wife Erika have three children: Alexandra, Evan and Brooke.
Education: Ag science degree at Penn State University.
Leadership roles: Campbell has been president of Pennsylvania Vegetable Growers Association and chairman of PVGA's Leadership and Recognition Committee, chairperson of Columbia County Farm Bureau Young Farmer & Rancher committee, a director of the Columbia County Conservation District and president of the Columbia County Crop Management Association.
Notable: His teen-years' vegetable farm stand business grew into a produce business that also markets to major retail chains. In 2001, he received Pennsylvania Farm Bureau's Young Farmer and Rancher Achievement Award.
Subscribe to receive top agriculture news
Be informed daily with these free e-newsletters
You May Also Like
---