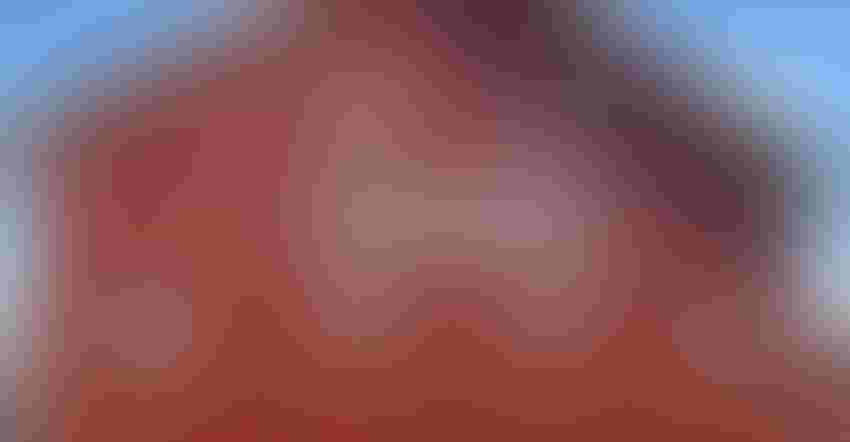 GENERATIONS OF MEMORIES: Think about how many memories have been made in this barn in Wayne County, Ind., and so many others like it across the countryside.
A lot of memories are made in barns. Sometimes they're great, and sometimes they're not so great. There are tears and frustration over a stillborn baby or momma that didn't make it. Yet it's a place to work and burn off some worry and waiting, and a place to think things through and talk outloud to yourself.
Sometimes you feel proud of what you've accomplished, how you were able to treat and successfully save an animal. Other times, you're kicking yourself with regret over what you didn't do and what you didn't catch in time. But eventually, you come to terms with everything. For me, that's usually done in the barn. It can be the most discouraging and rewarding place, all at the same time. Most definitely, it offers needed therapy and a sanctuary.
Recently, on a particularly warm and rainy night, a doe decided to have some issues with triplet kids — so we were stuck in the barn, waiting. All we could hear was rain pattering on the roof. There's something so calming about that sound.
We pulled up a couple of bales of straw and sat back, as all around us, every species was bedded down in deep sleep. The rain seemed to have the same calming effect on them.
Our ever-faithful skunk friend decided to saunter in, walking about 4 feet from me to check out any remnants of feed on the floor and sniff the bowl where the goat's milk is poured out to feed the chickens. Though he seems to be quite used to us, I just cannot relax when he comes in with us. Once he left, calm resumed.
Precious moment
While all was well in the birthing stall, my man pulled up some worship music on his phone. It was another layer of calm melting over us like a worn old quilt. Only the donkey got up and walked over to the gate, his sleepy eyes drooping while his ears perked up to the music.
We got up to talk to him, and as we did, we held on to one another and danced. In our barn coats and muddy boots under the rain-splattered roof, we danced to the sounds of praise. It was perfect. There are moments you want to seize, locking them in the vault of memories that make you smile.
This year we lost some babies, no matter how hard we tried to save them. There's sadness mingled with blessing — but always, the memorable outweighs the tears in the barn.
McClain writes from Greenwood, Ind.
Subscribe to receive top agriculture news
Be informed daily with these free e-newsletters
You May Also Like
---