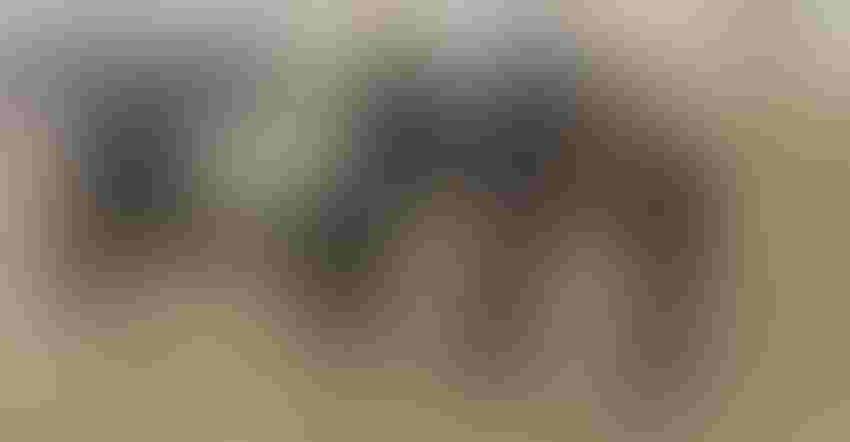 DIFFERENT KIND OF RANCH: A young man carries a saddle on his back while another student watches. The saddle represents drugs, which the young man wants out of his life.
Susan Zody
Horse ranches are scattered throughout Indiana. Most raise and/or board horses for various purposes. You could visit every one, but unless you visit Narrow Gate Horse Ranch near Kokomo, you'll miss out on the most unique horse ranch anywhere.
Susan Zody says what goes on there isn't primarily about horses. Caring for them is important, but caring for, reaching and teaching at-risk kids who attend classes there is critical, she insists. Zody and her husband, Mark, Kokomo, are part of a traditional farming operation with his parents, raising corn and soybeans. Volunteering at the Narrow Gate Horse Ranch as director of the program has become her passion.
There are therapeutic horse ranches that help kids with physical disabilities by teaching them how to ride and work with horses.
"That's not what we're about," Zody explains. "Instead, we work with kids who are at risk for brushing the law. Some have already been in those situations. These are street-savvy kids who can't be reached easily with traditional teaching methods."
How horses help
The horses provide a backdrop that helps draw the kids' attention, Zody says. While kids focus on the horses, the volunteers focus on reaching the kids.
"We're a faith-based organization, but you couldn't reach these kids in a traditional Sunday school-type setting," she says. "We use horses and objects around the facilities to teach lessons. The horses and objects like saddles and other equipment become metaphors which kids can relate to more easily."
Here's an example: In one exercise, volunteers label objects with notecards so they represent something that might be bad in a kid's life. "Perhaps we label a saddle as drugs, for example," Zody explains. "Then the kids have to figure out how to get all the objects which are bad in their life to one end of the arena. One end represents a new life without these problems.
"It really works. One young man figured out the best way to get the saddle representing drugs to the right end and out of his life was to carry it on his back. Kids must work together to accomplish these tasks. When they achieve it in the arena, we celebrate. People who've worked with these kids before and who see this play out are often amazed."
Narrow Gate Ranch
One question both kids and visitors often ask is, "Why is it called the Narrow Gate Horse Ranch?" Zody says they're not shy about providing the answer.
"It came from the verse in the Bible where Jesus says he is the 'narrow gate,' and people must come through him to get eternal life," she says. "This reinforces that we are a faith-based group interested in educating these children through faith-based learning."
Zody explains how the organization operates. "The program received donations from several interested people in the beginning, which helped get it off the ground," she says. "A professional person in the area owns the ranch and horses, and lets us use the facility and horses in our program."
For the program to continue in the future, more volunteers and sponsors must step forward, she notes. "We're hoping churches will see this as a worthwhile ministry and support us," Zody says. "We can use support from anyone who would like to help."
To learn more about the program and how you can help it grow, visit narrowgatehorseranch.com.
Subscribe to receive top agriculture news
Be informed daily with these free e-newsletters
You May Also Like
---