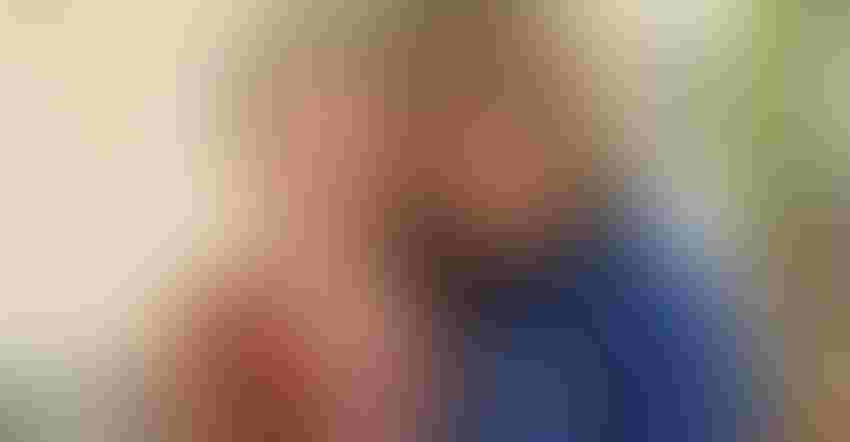 LOVED: Caroline said goodbye to her favorite teacher this year, Mrs. (Elizabeth) Christensen. It was a good year in the fourth grade.
We pulled into the Extension office parking lot. A quiet voice mumbled from the backseat, "I don't feel so good."
Caroline was about to deliver her first-ever prepared speech for the Fulton County 4-H public speaking contest. She'd written and practiced, but delivery — in front of a judge — was a whole new ballgame. We took our seats. She positively vibrated in her seat next to me, stress-coloring on an extra index card with the nub of a colored pencil. She colored it solid.
And then her name was called. She took a deep breath, marched to the front of the room and proceeded to deliver the best version of this speech that she'd ever given. She completely nailed it, with all the passion, intensity and excitement her little 10-year-old body could muster. She sat down, exhaled from the bottom of her soul and said, "Whew." And then she went back to coloring.
What in the world? Where did this come from?
Clearly, this speech drew on far more than we'd done to prepare in the previous weeks. Clearly, this was Mrs. Christensen, her fourth-grade teacher. Mrs. Christensen had the kids present topics all year long. They picked "passion projects" and created presentations around them (for what it's worth, if you need a power point, Caroline can hook you up). Mrs. Christensen encouraged and grouped, listened and cheered. Caroline loved it. It's exactly why she signed up for 4-H public speaking this year.
The whole thing made me think back to my own fourth-grade teacher. Her name was Mrs. Yokel, and she was funny and smart and had the very best handwriting. When the Challenger exploded and Chernobyl melted down, she sat us down and asked us what we thought. She talked to us like we were real people. I'll never forget that. 
One day, she had us write an informative speech on how to make a peanut-butter-and-jelly sandwich. Then she made sandwiches using our literal directions. I forgot to mention a knife, so she spread peanut butter with her fingers. It was simultaneously hilarious and horrifying for this perfectionist.
But she taught us that words matter. Every word matters. I'll never forget that either.
Thirty-plus years later, her lessons still apply for this former fourth-grader. And as Caroline prepares for the state contest, I wonder just where her fourth-grade lessons will take her next.
Subscribe to receive top agriculture news
Be informed daily with these free e-newsletters
You May Also Like
---