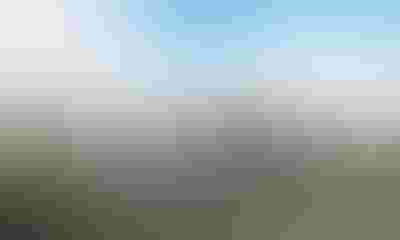 Since 2010, a committed board of directors has been planning to build the Wisconsin Agricultural Education Center. On Oct. 11, the board and supporters broke ground on a world-class, interactive discovery center that will focus on sustainable and responsible farming practices. The groundbreaking took place at the future building site near Newton at the intersection of Highway 43 and County C in Manitowoc County.

STATE-OF-THE-ART FACILITY: This is an artist's rendering of the Wisconsin Agricultural Education Center in Manitowoc County.
"The Wisconsin Agricultural Education Center will provide visitors the opportunity to connect with agriculture through a better understanding of where their food comes from, and the tremendous impact it has on their lives and on those of everyone committed to healthy living and a healthy world," says Nic Schoenberger, WAEC board vice president and a dairy farmer.
During the event, the WAEC board of directors announced a substantial donation. As part of the groundbreaking ceremony, leadership from the Farm Credit System said it will support the center's capital campaign with a $550,000 gift. The following organizations from across the country came together to make this investment: AgriBank, AgCountry Farm Credit Services, AgStar Financial Services,  Badgerland Financial,  CoBank, GreenStone Farm Credit Services and United FCS.
Dave Armstrong, president and chief executive officer, GreenStone Farm Credit Services, represented the Farm Credit System at the event.
"The future of our industry depends on a well-informed public and an appreciation for the important role agriculture plays in all our lives," Armstrong said. "The Farm Credit System is committed to the prosperity of rural communities and agriculture across our great country, today and tomorrow. Together, these five Farm Credit associations and two [Farm Credit] System funding banks are proud to make this investment in the Wisconsin Agricultural Education Center. It is an opportunity for us to carry out our commitment, and we could not be more proud to support this valuable educational asset."
The donation brings the organization closer to its campaign goal of $13 million. The center already received a $5 million nonstate grant, which allows the use of state funds on nonstate construction/development projects that have a statewide public purpose. The grant is a 50% matching fund. Through donations from farmers, allied industry and foundations, the organization has met this match and reached 77% of its overall fundraising goal.
Plans for the center include:
• a 29,000-square-foot discovery center with educational displays and hands-on learning opportunities
• a birthing barn where visitors can watch calves being born
• an interactive globe to showcase population density and highlight the importance of finding a way to feed the world
• a 300-person conference center
• an opportunity to tour Grotegut Farm, a progressive third-generation dairy farm focused on sustainability and farming best practices
• a cafe and country store featuring Wisconsin products
•an outdoor playground
"The center celebrates our rich agricultural heritage," says Julie Maurer, WAEC board president and a dairy farmer. "We plan to open to the public in 2018 for school groups, bus tours and traveling visitors of all ages."
Source: WAEC
BREAKING GROUND: The excitement at the groundbreaking for the Wisconsin Agricultural Education Center showed on faces as dignitaries, board members and supporters turned the dirt to begin construction. Pictured are (from left) Jean Dvorak, widow of Norval Dvorak, WAEC visionary; Corey Geiger, campaign co-chairman and managing editor of Hoard's Dairyman; Ann O'Leary, 69th Alice in Dairyland; Sarah Klavas, deputy secretary of tourism; Rebecca Kleefisch, lieutenant governor; Melissa Bender, WAEC executive director; Roger Sinkula, WAEC Building Committee chairman and ag lender, Investors Community Bank; Shawn Mueller, Bayland Buildings; Lydia Botham, Land O'Lakes Foundation; Julie Maurer, WAEC board president and Soaring Eagle Dairy; Dave Armstrong, president and CEO of GreenStone Farm Credit Services; Laurie Schetter, WAEC board member and GreenStone Farm Credit Services; and Nic Schoenberger, WAEC board vice president and Greendale Dairy. (Photo by Shellie Kappelman)
Subscribe to receive top agriculture news
Be informed daily with these free e-newsletters
You May Also Like
---