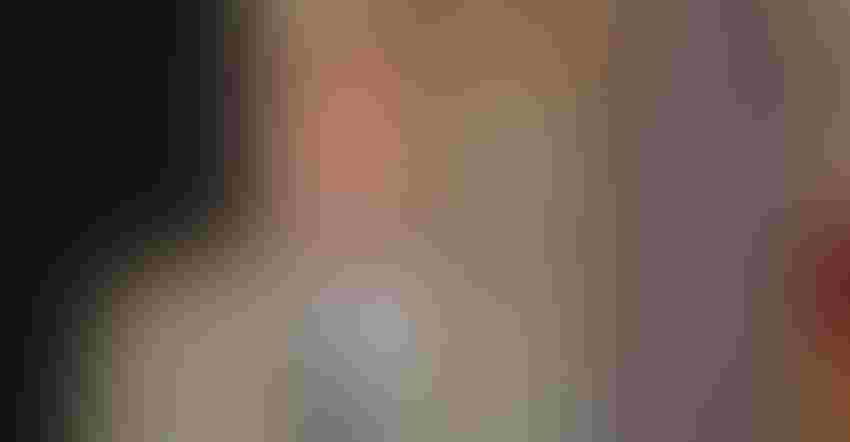 POSSIBLE CONSEQUENCES: Jason Henderson laid out possible consequences if the U.S. were to withdraw from NAFTA when he addressed soybean farmers recently.
Will the U.S. eventually make good on its threat to pull out of the North American Free Trade Agreement with Mexico and Canada? Nothing is guaranteed, but most experts say there are better odds of reaching some sort of renegotiated treaty than outright withdrawal.
"The agreement is more than 20 years old," says Jason Henderson, Purdue University Extension director. Henderson is also a nationally recognized ag economist. "After that much time, there probably are tweaks that need to be made."
Because there have already been several rounds of talks, a renegotiated agreement may indeed be the outcome. However, Henderson says farmers should be aware of the impacts if the worst-case scenario occurs, and the U.S. walks away from NAFTA.
Short-term vs. medium-term effects
Canada is the leading importer of U.S. ag products, and Mexico ranks third behind China, Henderson says. If the U.S. pulls out of NAFTA, all ag exports to Canada and Mexico likely wouldn't dry up, he says. What would likely happen is that one or both would impose tariffs on U.S. ag products. Today, most U.S. ag products enter those countries duty-free.
One ag economist estimates that if that happened, the maximum average tariff on U.S. ag products going into Canada would be 23%; on goods going into Mexico, 32%. Even if those estimates are high, any tariffs would raise prices for U.S. ag products in these markets and shift demand among customers. There would be both short-term and medium-term effects, and they would differ, Henderson says.
Here are a couple of examples of short-term impacts if major importers imposed tariffs. Dermot Hayes, an Iowa State University ag economist, worked up this example for hogs. Suppose the U.S. withdrew from NAFTA and Mexico imposed a 20% duty on pork imports from the U.S. Hayes estimates that would result in a 5% reduction in hog prices short term. Farther out, as U.S. pork producers adjusted, it would result in a 5% reduction in pork production. In the short run, if live hogs are $50 per cwt, that could mean a $2.50-per-cwt price drop, or $7 less revenue for a 280-pound hog.
"If you could survive the short-term dip, things might improve once production went down," Henderson says. "The risk is always whether you can survive short-term effects."
Corn example
Farm Futures magazine noted in November that the short-term effect of a U.S. pullout and tariffs on corn going into partnering countries could result in a 30-to-50-cent-per-bushel reduction in price. That's $48 to $80 less income per acre on 160-bushel corn ground, or $48,000 to $80,000 less annual revenue for a farm with 1,000 acres of corn.
Roman Keeney, a Purdue ag economist, estimates that if you could survive the short-term effect, the medium-term impact might be more like a 3-to-5-cent-per-bushel decrease in corn price, which is considerably less. That translates to a loss of $4.80 to $8 per acre, or $4,800 to $8,000 for a 1,000-acre corn farm.
The bottom line is that experts expect there would be consequences to U.S. agriculture for withdrawing from NAFTA. That makes it even more important to follow NAFTA talk developments and make sure your voice is heard by political leaders.
Comments? Email [email protected].
Subscribe to receive top agriculture news
Be informed daily with these free e-newsletters
You May Also Like
---