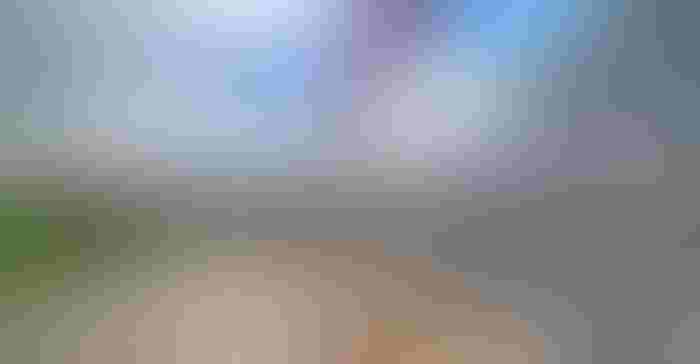 In 1968, Jim Eddleman was fighting in the Vietnam War. In the Tet Offensive, he carried his fellow soldiers to a medevac helicopter and vowed to show respect and honor for his comrades. He just had to make it out alive.
Today, the Perryville, Mo., native has fulfilled his promise with Missouri's National Veterans Memorial. He donated his family's 46-acre farm to re-create a full-scale replica of the Vietnam Veterans Memorial in Washington, D.C. And it shows in the details — from the 60,000 names etched in black granite complete with the exact spellings and misspellings of names, to the position of the wall in the hillside on the farm.
"Even the way the wall is oriented toward the sun, so when the sun comes up or the sun goes down, whether you're standing in Washington, D.C., or Perryville, Mo., you have the same effect," says Don Fulford, Missouri's National Veterans Memorial board member.
This Vietnam memorial wall allows all who visit a chance to not only learn about our nation's history, but also provides a place for loved ones to remember and heal. And there is no better locations than the quiet farm fields in America's heartland.
To see the start of how Missouri's National Veterans Memorial came to be in Perryville, click on the video below. Then click on the photo gallery to see the finished tribute.
About the Author(s) Editor, Missouri Ruralist
Mindy resides on a small farm just outside of Holstein, Mo, about 80 miles southwest of St. Louis.
After graduating from the University of Missouri-Columbia with a bachelor's degree in agricultural journalism, she worked briefly at a public relations firm in Kansas City. Her husband's career led the couple north to Minnesota.
There, she reported on large-scale production of corn, soybeans, sugar beets, and dairy, as well as, biofuels for The Land. After 10 years, the couple returned to Missouri and she began covering agriculture in the Show-Me State.
"In all my 15 years of writing about agriculture, I have found some of the most progressive thinkers are farmers," she says. "They are constantly searching for ways to do more with less, improve their land and leave their legacy to the next generation."
Mindy and her husband, Stacy, together with their daughters, Elisa and Cassidy, operate Showtime Farms in southern Warren County. The family spends a great deal of time caring for and showing Dorset, Oxford and crossbred sheep.
Subscribe to receive top agriculture news
Be informed daily with these free e-newsletters
You May Also Like
---