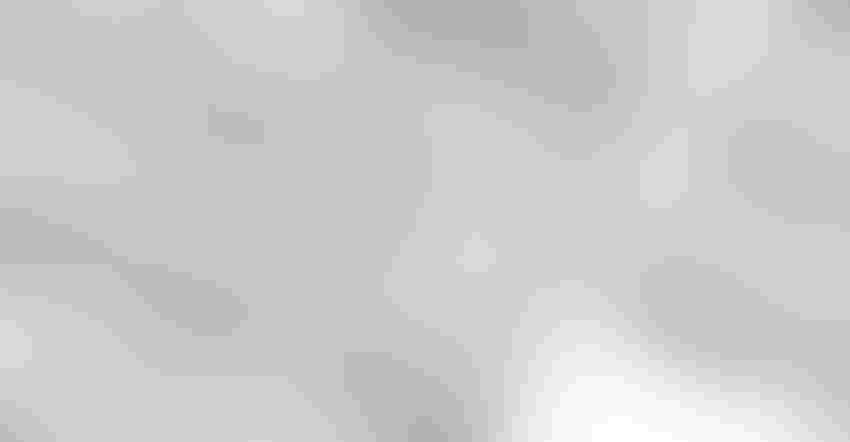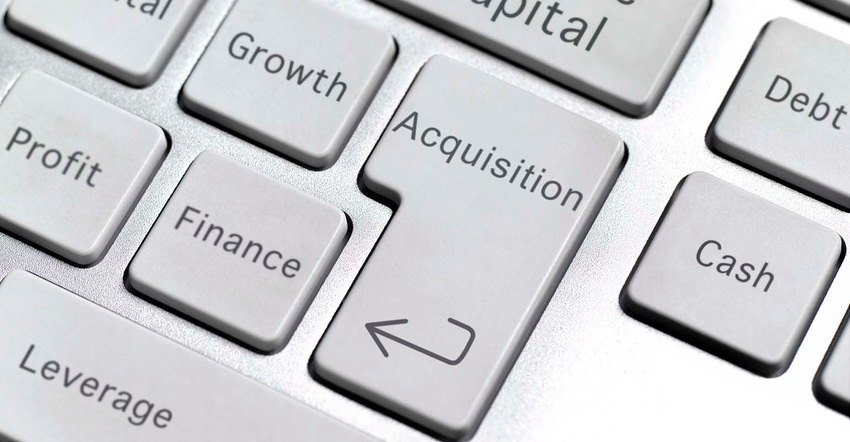 ADDING BUSINESS: Accounting startup Traction Ag is expanding with the acquisition of Granular Business from Corteva. The new division will be named Traction Enterprise Operations and add a wide range of field management data and information capabilities to Traction Ag's business.
Peter Dazeley/Getty Images Plus
When opportunity knocks it might be a good idea to answer. That's the approach leadership at Traction Ag Inc., took when Granular Business at Corteva became available. Traction Ag is a cloud-based accounting software firm that will enhance its service with the farm financial management software offered in the Granular product.
"Starting today, Granular Business will be called Traction Enterprise Operations," says Brian Stark, cofounder and marketing director, Traction Ag. The acquisition was announced today, Nov. 10.
Adding the capabilities of Granular Business to Traction Ag brings new functionality to the business, Stark told Farm Progress. "When you look at the platform and what they do today, it's just really a perfect fit with where we're at as a company," he says. "We've been hitting the accounting really hard, and we got into some agronomy capabilities, and we do have some field operations functionality, but not to the level of Granular Business."
Adds Ian Hartley, cofounder and CEO of Traction Ag: "Growers look for value in all they do. We help growers find this value through financial and operational management tools that allow more control over their farm by deliver the information needed to make decisions. The addition of Corteva's best-in-class technology with Traction Ag's unique accounting solution equips farmers with industry-leading digital tools enabling them to continually find efficiencies that help them grow."
Granular and Corteva
The name Granular stays with Corteva, which is the reason for the segment sold to Traction getting its new name. Corteva, in response to questions about Granular, notes that it remains invested in developing digital tools that "improve the overall value we deliver to our customers."
In late August, Corteva closed Granular Agronomy. This sale of Granular Business is the next step. The focus for Corteva is Granular Insights. That system helps "customers get value out of their data by understanding which seed and crop protection products work best on their acres," the company reports.
Essentially, Granular Business is farm financial software that helps growers manage business activities and was just one part of the Granular product lineup. This move by Corteva brings focus to the Granular offering targeting seed and crop protection.
The company stated earlier this year it was moving away from Software as a Service. In a statement shared with Farm Progress the company adds: "Moving forward our ambition is not to sell our customers software, but instead to ensure they get the most value out of their seed and crop protection investments through the power of digital."
Traction Ag moves ahead
Traction Ag is a startup created by the original founders of FarmWorks, a farm management software system later acquired by Trimble. This new business offers a cloud-based approach to accounting and farm management, and Stark explains the Granular acquisition will build on that focus.
Out of the gate there will be little change for customers of Traction or Granular Business. The two services will continue as separate entities to start. "Current Granular Business customers have the opportunity to add on the Traction business, though at this time it doesn't integrate for obvious reasons," Stark says. "There will be no changes right now, it's business as usual in that Granular Business portal."
But he notes in talking with those Granular Business customers, many see that Traction Ag is an accounting program. For some, who are using QuickBooks, access to a more in-depth farm-focused accounting package is appealing.
The two-platform approach is necessary to start. Essentially the Granular Business product will move to Traction Ag servers. The support shifts to Traction Ag, then over the next few months integration of the systems can be explored. The new addition offers enhanced information for boosting farm management opportunities.
"[Granular Business does] pull in machine information and there are ton of field reports in this program," Stark says. "It's the kind of like what FarmWorks did back in the day."
Those field reports offer the opportunity to filter information and analyze activities on the farm. The new system also has grain marketing capabilities, and tracks scale tickets. All this information could eventually feed into the accounting program for in-depth financial management.
Building for the future
This is the first acquisition made by Traction Ag since it went into business in 2020. In the official announcement of the acquisition Shane Hageman, Hageman Group, comments: "This acquisition will provide farmers with the tools they need to make quicker, more accurate and easier decisions that will improve their farm and lay the foundation for future generations." Hageman Group is a diversified farm and real estate business based in Indiana.
Stark notes that the acquisition brings Traction Ag added customers to the firm. "Those people that we've been talking to that have Granular Business, they're quite excited because all of a sudden they have a company that's specifically devoted to them, that's focused on software and services and it's a team that's been around awhile."
While Traction Ag is a startup, company founders have been involved in ag managerial accounting for more than 25 years. "Yeah, we've been at it for a long time, so those [Granular customers] are very happy and receptive to the news," Stark adds.
Terms of the acquisition were not disclosed.
You can learn more about Traction Ag at tractionag.com.
Subscribe to receive top agriculture news
Be informed daily with these free e-newsletters
You May Also Like
---