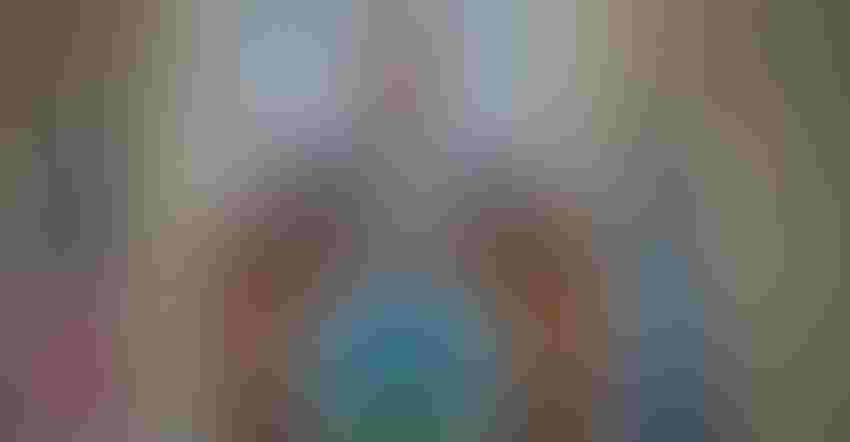 Under Secretary for Trade and Foreign Agricultural Affairs Ted McKinney.
USDA Photo by Preston Keres
USDA Under Secretary for Trade and Foreign Agricultural Affairs Ted McKinney will lead a trade mission July 16-19, joined by U.S. business and state government leaders seeking to expand agricultural export opportunities in Southeast Asia.
The mission will be based in Jakarta, Indonesia, but will also include delegations of buyers from Malaysia and the Philippines who are interested in purchasing U.S. farm and food products. 
"USDA trade missions are an incredible opportunity for companies looking to branch out into new markets," McKinney said. "Participants have the chance to forge personal relationships with potential customers and learn first-hand about the ins and outs of doing business in those markets." 
Like the rest of Southeast Asia, Indonesia, Malaysia, and the Philippines are experiencing rapidly growing economies, increasing middle class populations, and continuing urbanization – all factors contributing to favorable conditions for U.S. export expansion.
Trade mission participants include leaders from the Georgia and Idaho departments of agriculture, as well as representatives from the following companies and organizations:
1. Agri Export International, LLC, Columbia, S.C.
2. Alltech, Nicholasville, Ky.
3. Bridgepathway, LLC, Jericho, N.Y.
4. Clarkson Specialty Lecithins, LLC, Decatur, Ill.
5. Food Export USA, Philadelphia, Pa.
6. Global Export Marketing Co., Ltd., New York, N.Y.
7. Green Plains Inc., Omaha, Neb.
8. Growth Energy, Washington, D.C.
9. Hudson Exports, Edison, N.J.
10. Inkrumah Agriculture, Export, & Food Services, Inc., Atlanta, Ga.
11. JM Grain, Garrison, N.D.
12. Marinelli Shellfish, Seattle, Wash.
13. Marquis Energy, Hennepin, Ill.
14. Ozone Trading, LLC, Ballwin, Mo.
15. Premium Peanut, Douglas, Ga.
16. Raisin Administrative Committee, Fresno, Calif.
17. Sun World International, LLC, Bakersfield,, Calif.
18. Super Lumber Limited, Savannah, Ga.
19. That Crazy Bee Guy!, Springfield, Ohio
20. Trenwell, LLC, Miami, Fla.
21. United Global Trading, Dallas, Texas
22. University of Illinois at Chicago, Chicago, Ill.
23. U.S. Grains Council, Washington, D.C.
24. U.S. Soybean Export Council, Chesterfield, Mo. 
Learn more about this and other USDA trade missions by visiting https://www.fas.usda.gov/topics/trade-missionsand following FAS on Twitter at @USDAForeignAg. 
Source: USDA
Subscribe to receive top agriculture news
Be informed daily with these free e-newsletters
You May Also Like
---