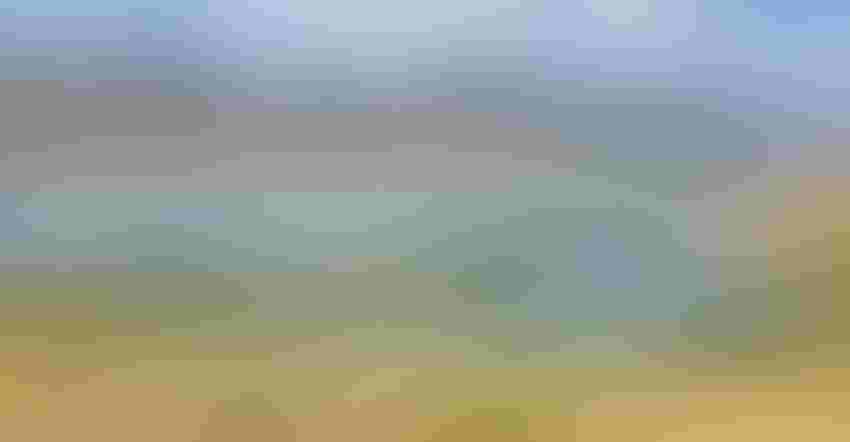 CAPTURING WATER: Reservoirs and other water storage products serve a twofold purpose: They contain water for future use when needed, and also contain heavy rains to prevent flooding. Water storage expansion may get a boost from Washington, D.C.
Danielrao/iStock/Thinkstock
Momentum continues to grow toward developing new water storage projects in the western U.S., as evidenced by introduction of H.R. 4419, the Bureau of Reclamation and Bureau of Indian Affairs Water Project Streamlining Act. This legislation, introduced by Rep. Dan Newhouse (R-Wash.), provides a critical first step towards addressing current regulatory and bureaucratic challenges that many times will delay or even halt the development of new water supply enhancement projects in the western U.S.
The drought of the past few years, and the flooding earlier this year in some areas of the West, have illustrated the importance of planning for the construction of new storage projects in water management plans. There is growing recognition among policymakers that water supply enhancement projects must be included in the toolbox used to tackle the West's water challenges.
States like California and Wyoming are dedicating millions of dollars to the development of new water storage projects. The goal of Wyoming's "Ten in Ten" initiative is the completion of a minimum of 10 small (2,000 to 20,000 acre-feet) reservoirs in the next 10 years. This initiative provides executive support and agency planning for all appropriate actions to accelerate the completion of projects.
The call for more water storage only makes sense when one considers the paradigm shift of more conservative water operations coupled with the added water supplies necessary to meet demands for water that, in many basins in the West, have simply outgrown the existing supply.
Challenging situation
Unfortunately, developing new storage projects is much easier said than done. For many reasons — political, economic and social – the construction of traditional surface water storage projects is undertaken on a much more limited basis than in decades past. Even if federal authorization and funding are secured for a new storage project, the existing procedures for developing additional water supplies can make project approval incredibly burdensome.
Clearly, the existing procedures for developing new water supplies need to be refined to make project approval less arduous. By the time project applicants approach federal agencies for permits to construct multi-million-dollar projects, they have already invested extensive financial resources toward analyzing project alternatives to determine which project is best suited to their budgetary constraints. However, current procedure dictates that federal agencies formulate another list of project alternatives which the applicant must assess, comparing potential impacts with the preferred alternative.
Some of these alternatives may often conflict with state law, or are simply not implementable in the first place; yet valuable resources are required to be expended to further study these additional alternatives in the federal permitting process. In fact, we believe sometimes this process is used as a barrier to the planning, design and construction of new water storage projects.
Not long ago, some were predicting that no new surface water storage would be built in this country. Sen. John Barrasso (R-Wyo.), Rep. Tom McClintock (R-Calif.) and now Rep. Newhouse have all introduced bills to facilitate permitting of new water storage projects. Those once-dire predictions now may not come to pass.
Keppen is executive director of the Family Farm Alliance.
Subscribe to receive top agriculture news
Be informed daily with these free e-newsletters
You May Also Like
---