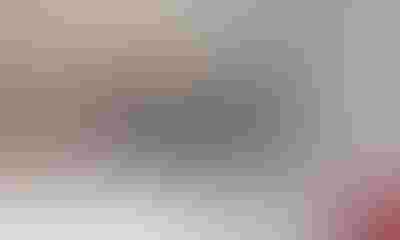 Doug Peterson has advocated for family farms in the public policy arena for three decades locally, statewide and in Washington, D.C.
Peterson, who became president of the Minnesota Farmers Union in 2002, acknowledges it is time to step down. He announced that he will retire as president of the state farm organization on Dec. 31.
Peterson is the second-longest-serving president in MFU history. In his announcement to his board, Peterson said he was honored and privileged to lead "the best farm organization in Minnesota."
"Together, we have made major differences for family farmers," he said.

FARM-TO-TABLE: Doug Peterson serves as emcee at Minnesota Cooks, the state fair farm-to-table educational event sponsored by MFU.
Family farms are close to Peterson's heart, having grown up on a grain and livestock farm near Madison.
The youngest of four in his family, Peterson attended college, playing football and earning a teaching degree. He taught art and coached for 10 years in Glencoe. However, when his dad, Harry, passed, Peterson and his wife, Elly, returned to his family farm in 1980 and took over operations.
He farmed full time and made time to serve on public policy boards. In 1990, Peterson was again following in the footsteps of his dad when he was elected to the Minnesota House of Representatives. Harry Peterson had served a decade, also in the state House. By 2002, when he was elected to serve as MFU president, Doug Peterson had extensive experience in working on numerous House committees that impact agriculture — policy, financial, environmental and transportation.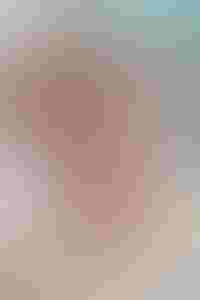 Doug Peterson
As he reflected on his years as MFU president — and his terms as legislator — Peterson pointed to several areas in which he feels he helped make an impact. No. 1 on his list is serving as champion of the family farm and rural America.
"When I was first elected [to the House], I promised to outlaw the [telephone] party line system," he said. That bill, passed in 1993, forced telephone companies to move all rural communication into the late 20th century. "If we didn't get rid of that, we wouldn't be as far along as we are today," he added. "[Efforts on that] are reminiscent of broadband now."
Ethanol, biodiesel, recreational vehicle law reform, Red River Valley flood issues — all have been impacted with Peterson's leadership.
At the helm of MFU, Peterson is most proud of efforts of the nationally known Minnesota Cooks and its public television spinoff, the "Farm Fresh Road Trip." Peterson came up with the idea of Minnesota Cooks 14 years ago. The one-day event, held at the Minnesota State Fair, is an educational outreach program featuring local chefs and foods from Minnesota farmers. Food is prepared before the audience and served for free.
A few years ago, Twin Cities Public Television began filming road trips to farms and sharing stories about where foods come from. The farm-to-table television program recently was nominated for its third Emmy. Peterson and Bruce Miller, MFU education director, are among the team nominated for their work as producing partners. Emmy winners were to be announced at an award ceremony on Saturday, Oct. 29, in Bloomington.
Peterson also is proud of "right to be rural" and ecumenical efforts, both in public arenas and in churches, which seek global sustainable food production.
"There has been a push for corporations and multinationals to feed the world," he said. "Yet we need the sustainability of income for family farms."
If there was one area where Peterson wishes he could have immediate impact before he leaves office, it would be getting more young families into farming.
"We need to figure out a way to have them take ownership of a house, of land and enrolling in their communities," he said.
MFU does its part annually, with supporting FFA and other ag youth activities. Specifically with FFA, Peterson noted that MFU is a big supporter of the Blue Jackets Bright Futures program that provides jackets for new FFA members. This year, MFU donated funds to purchase 40 jackets.
When asked what advice he'd offer his successor, Peterson said he'd encourage that person to be innovative, to be at the table for the farmer, to be aggressive and to be ready to educate consumers.
"And pay attention to the millennials," he added. They are making their food choices known now with their pocketbooks.
After his official last day at the helm of MFU, Peterson said he looks forward to spending more time with his wife, Elly; sons Aaron and Ryan, and extended family, traveling and returning to his art — mostly painting and some stained glass work.
And, of course, he'll continue to dabble in local public policy issues, especially if they involve advocating for family farmers.
Subscribe to receive top agriculture news
Be informed daily with these free e-newsletters
You May Also Like
---