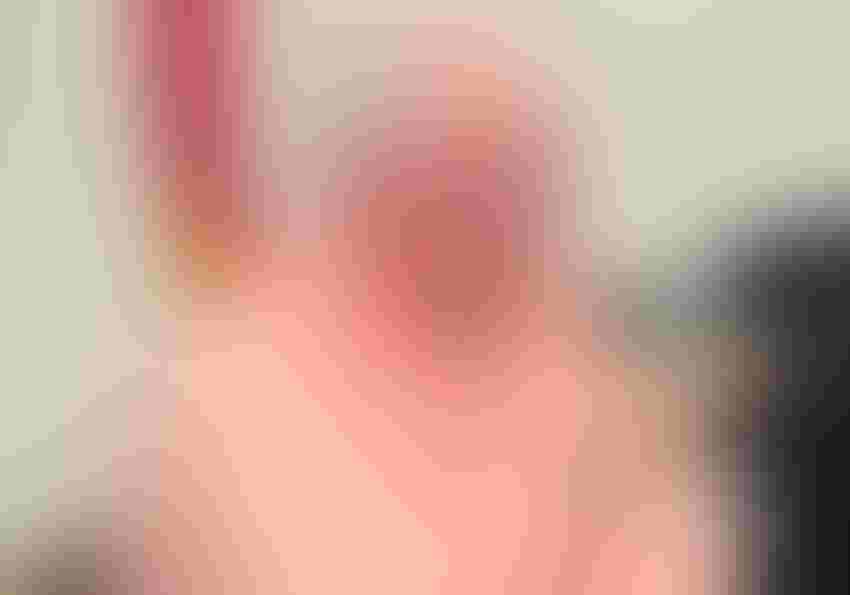 U.S. Secretary of Agriculture Sonny Perdue convenes a listening session for the Interagency Task Force on Agriculture and Rural Prosperity in Tifton, Ga., Aug. 25.
Clint Thompson/UGA CAES
Trade, regulation and labor were the issues most discussed as the U.S. Secretary of Agriculture convened a listening session for the Interagency Task Force on Agriculture and Rural Prosperity.
Agriculture Secretary Sonny Perdue arrived in Tifton, Ga., Aug. 25 on the heels of what was billed as his "Back to our Roots" tour, where he visited Wisconsin, Minnesota, Iowa, Illinois and Indiana farm bureau organizations and other ag stakeholders to gather information for the next farm bill discussions and to listen, he said, to real agriculturists talk about their needs, confidences and what they recommend to help their communities better thrive.
"We are going around the country to listen and learn and promote agriculture; to really listen about the combination of agriculture and rural prosperity. How can we adequately provide for our small communities who depend on a thriving agricultural economy?" Perdue said. "Back to Our Roots tour allowed us to listen directly to the people who know and live the policies we make every day, and how the federal government can be sometimes a help but many times an impediment to rural and agricultural prosperity."
Rural communities are economically struggling, but opportunities to improve conditions can be leveraged. "The economic recovery experienced by the suburban parts of our country has yet to be fully recognized by the 46 million of us who call rural America our home," he said.
Perdue shared two statistics:
Nearly 85 percent of American's persistently impoverished counties are in rural areas.

1 in 4 rural children lives in poverty, a rate not seen since 1986.
On Perdue's first day as agriculture secretary, President Donald Trump signed an executive order to create the Interagency Task Force on Agriculture and Rural Prosperity and charged Perdue to chair the effort, which includes 22 different federal agencies, to submit a plan to improve agricultural policy, to invest in rural infrastructure and to roll back excessive, burdensome regulations hindering rural regions.
The deadline for that plan was set for 180 days after the order was signed. Perdue is 120 days or so into the effort.
Regulatory
On the regulatory review front, Perdue said, the taskforce is investigating ways to refine, eliminate, consolidate or revise current regulations.
The USDA is asking these questions:
Does the regulation make sense or is it outdated, unnecessary or ineffective?

Is the regulation worth it, or does it impose costs that exceed benefits?

Will the regulation create a serious inconsistency or otherwise interfere with regulatory reform initiatives, policies and priorities?  Is it duplicative within USDA or the federal family? Should the federal government be doing it rather than state/local or private sector?

Does it eliminate jobs or inhibit job creation?
Trade and Farm Policy
"Agricultural trade is critical for the U.S. farm sector and for its economy as whole," he said. "It is one of the bright spots where we have an international trade surplus. And while we have many deficits in other areas the president is concerned about, he understands we've got a surplus in agricultural trade that actually accounts for about 20 percent of the overall production of the U.S. economy."
Perdue said he has designated specific personnel and resources within USDA, in partnership with other federal agencies, to expand and better leverage that agricultural trade surplus into selling more abroad. He said he needs some help at USDA, though. Being the only Senate-confirmed USDA appointee in action now after nine months of the new administration, he hopes the Senate can soon do some more confirming.
As North American Free Trade Agreement renegotiations continue, Perdue said he expressed to Trump that any agreement should do no harm to U.S. agriculture.
As an aside, Perdue said Georgia has strong peanut and cotton industries, but that cotton didn't fare too well in 2014 farm bill, "and we need to look and see how we can make some amendments to that farm bill that will enable them (the cotton industry) to participate in the broad safety net."
Labor
Southeast agriculture relies heavily on migrant labor, which is something Perdue heard during the Tifton listening session.
"I heard trade, labor and regulation over and over again. The ability to retain workers and skilled labor is a concern for farmers, and frankly we want a legal workforce for agriculture. We understand that the H2A program (the program to allow farmers to bring in foreign labor when a shortage of domestic labor is anticipated) as it is currently structured is an unworkable, bureaucratic, costly, cumbersome mess. We need to fix it," he said.
Perdue's visit to Tifton was billed as his homecoming by the Georgia Farm Bureau, and a luncheon with about 300 people was given in his honor. Perdue was born and raised and still lives about an hour north of Tifton in south-central Georgia. Concluding the event, GFB President Gerald Long presented Perdue with an honorary GFB lifetime membership.
Subscribe to receive top agriculture news
Be informed daily with these free e-newsletters
You May Also Like
---