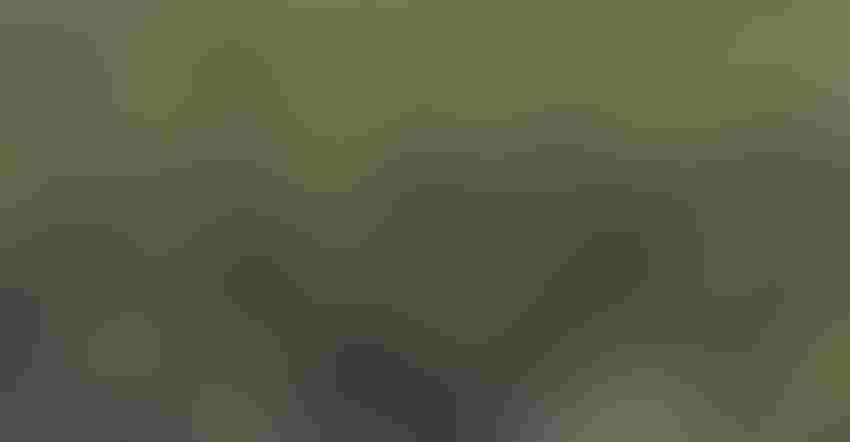 MORE THAN COVERS: While cover crops like these are a common practice favored by carbon programs, other practices are getting attention. A new collaboration between Nori and its carbon marketplace and Bayer may provide new opportunities.
Willie Vogt
Success in the budding carbon market can sometimes involve a lot of moving parts from farmers choosing just the right additional practice to companies modeling the results to create salable carbon credits. Recently, Nori announced a collaboration with the Bayer ForGround platform, which will allow Nori to scale up its carbon removal marketplace.
Introduced in August, ForGround is a digital platform aiming to change the way farms can transition to sustainable agricultural practices. The program will offer tools, resources, discounts and the potential to earn revenue through the Bayer Carbon Program by adopting regenerative practices and connecting with businesses looking to advance their sustainability and carbon goals.
Speaking with Farm Progress about this collaboration, Paul Gambill, CEO and co-founder of Nori, says, "The world is moving to regenerative agriculture and farmers need incentives to do it. And what Bayer has set up here, for farmers that are using Climate FieldView, is they have created opportunities."
He explains that farmers participating in the ForGround platform get paid by Bayer to adopt new practices. "It makes it easy, so the farmers don't have to think about the carbon side of the business or what the price is. Bayer is making it really easy for them," Gambill says.
Part of that arrangement means farmers are sharing field data that Nori can use to measure carbon. The startup has digitized some carbon information, he says, but cooperating with Bayer will allow Nori to scale up that data significantly.
"That's because a lot of the data we need in order to measure carbon is already digitized," Gambill says.
Connecting to carbon market
Bayer is paying a per-acre fee based on farm location and practice. But where is the money coming from? The carbon market.
Gambill says Bayer is paying the farmer and taking title to the carbon sequestered by the regenerative practice on the farm. Then Bayer sells that carbon through the established Nori carbon marketplace. He adds that Nori has been in the carbon market since 2017 and did its first sales in 2019.
"We've accounted for a little over $2 million in marketplace transactions since then," he says. "There is an enormous need for carbon removal. Just this April, the [Intergovernmental Panel on Climate Change] was talking about the need to scale up to 6 billion tons of removal happening every year by 2050."
That sounds like a big number, but Gambill adds that soil carbon sequestration has the capacity to capture up to 5 billion tons per year. "So a really significant amount of carbon removal can happen from the soil. And there is so much demand out there. Our market has been sold out since May, and we've not been able to fulfill orders as fast as they are coming in," he says.
Carbon measurements for farms are based on data and modeling of soil metrics that can quantify how much carbon has been stored from a specific practice. Adding that Bayer database to the mix will further fine-tune the process.
And while the carbon buyers are often big names like Pepsi or Exxon, Gambill says the market is much more diverse. "A large portion of our business is to small and medium businesses who've never bought carbon before," he says. "These are companies that don't necessarily have large internal sustainability teams, and they're looking for transparency and credibility."
The carbon market continues to grow. This Bayer ForGround and Nori collaboration may open doors to greater opportunity on the farm. Learn more at bayercarbon.com and nori.com.
Subscribe to receive top agriculture news
Be informed daily with these free e-newsletters
You May Also Like
---