New Arizona farm chief talks budget, water, GMOs
New Arizona farm chief talks budget, water, GMOs
Mark Killian says Arizona is in a much better water situation during the prolonged drought than neighboring California.The ADA leader credited forward thinking water leaders for the passage of the Groundwater Management Act in 1980, the Groundwater Quality Act, and the creation of a water banking authority to better manage drought.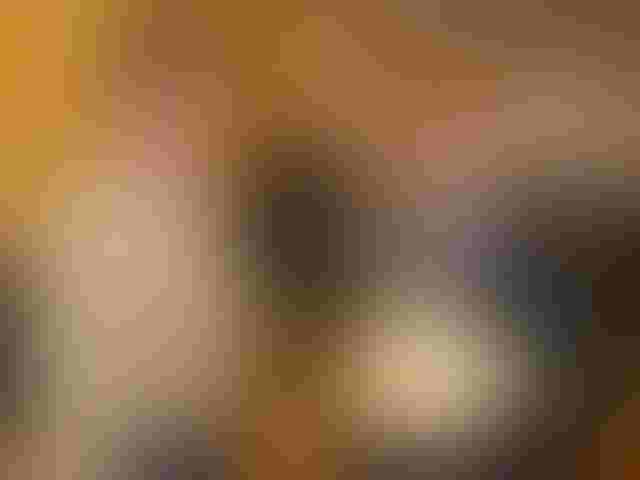 Mark Killian, tapped in April as the new director of the Arizona Department of Agriculture (ADA), is quickly finding a new home with his rural constituents on the issues and challenges which lay ahead for the Grand Canyon State's $17 billion farming industry.
The Killian family has deep Arizona farming roots with more than a century in production agriculture.
"Agriculture has been a part of my life – I love it," said Killian, who grows cotton, wheat, and alfalfa and raises beef on about 1,700 acres in the state.
"I think the agricultural industry is probably the most important industry in Arizona," he said.
Killian's tone as the state's new agriculture chief resonated well during his May 7 keynote address at the 2015 Desert Ag Conference in Chandler, Ariz., attended by about 230 pest control advisers, farmers, and other agricultural industry members.
He admits his new role at the ADA helm will be filled with many challenges.
"I understand we need to enforce the law and we will do that," Killian said. "We need to work on regulations, but we can also be very effective voices within government to educate our policymakers as to what this industry does."
Speaking of policymakers, Killian is no stranger to Arizona politics. He spent 14 years in the Arizona legislature, including leadership roles as Speaker of the House and House Majority Leader. He spent a lot of time addressing water and taxation issues.
Increased ADA staffing will be among Killian's top priorities. Arizona was one of the worst hit states economically by the last recession and many government jobs were lost.
Killian admits the state's agriculture agency is underfunded and understaffed.
ADA staffing has plummeted from about 500 employees to 200 in the last 8-9 years. He intends to turn staffing around, plus provide needed technological upgrades for the government agency.
More agricultural $$$
The state's new ag chief intends to ask state lawmakers for increased departmental funding, and used his podium time to ask the agricultural industry for some help.
"We may call on your industry to join hands with us and help us talk with policymakers about the re-infusion of dollars into our agency," said Killian.
"In order for us (agriculture) to be successful, each one of us has to take the responsibility to educate our legislators and the 9th floor (Governor's office) about what we do."
Killian was asked about Arizona's drought and water supply status. The director quizzed back, "Does Arizona have enough water to care take of its (current) needs?" He answered, "Yes we do."
While he noted falling water levels on the Colorado River and in Arizona's two largest water storage reservoirs – lakes Mead and Powell, he says enormous pockets of (underground) water exist which could help municipal, industrial, and agricultural users.
Killian says Arizona is in a much better water situation than neighboring California.
The ADA leader credited forward thinking water leaders who implemented water planning agreements to better manage drought, including the passage of the Groundwater Management Act in 1980, the Groundwater Quality Act, and the creation of a water banking authority.
Farm water prices
Even in the 15th consecutive year of Arizona drought, the farm leader says perhaps the larger water issue for agriculture is rising water prices.
"The price of water is very unfair to agriculture. When you get to $55-$60 per acre foot, it makes your (farming) margins pretty tough."
Killian currently serves as the chairman of the Arizona Board of Regents (ABOR) and previously served as the group's vice chair and treasurer. Unknown is whether Killian will continue as the ABOR chair while serving as the ADA director.
Previously, Killian served as the director of the Arizona Department of Revenue.
"I turned the agency from more of an anti-consumer agency into a customer-oriented organization," he told the crowd. "Government agencies need to enforce laws but they also need to treat their customers as customers."
Killian is a licensed real estate broker with three decades of experience. He earned a Bachelor's degree in business administration from Arizona State University in 1981.
Killian succeeds retired ADA director and rancher Don Butler. The director post has been vacant for 20 months – covered on an interim basis by the department's Associate Director Jack Petersen.
Centennial farm family 
The Killian family's century in agriculture includes food production in Arizona City, St. Johns, Concho, Safford, and Mesa, and other states.
"I know what it's like to struggle to make agriculture work," the farmer said. "I am grateful for high calf prices right now but was not too excited about the price of cotton last year. We planted some cotton this year and are keeping our fingers crossed."
Today, Killian manages the family's crop farming operations in Harquahala and Arizona City, plus ranch operations in Safford and Willcox. His father Max Killian, 89, has the final say.
The farm leader says agriculture's future success lies in the creation of knowledge developed through universities and the private sector and its application to allow growers the opportunity to be successful. Second on the list is farmer ingenuity to work through the many risks in farming.
The third one, Killian says, is to pray a lot.
The state's new agriculture chief acknowledged his support for continued plant and animal breeding, and genetically-modified organisms (GMOs).
"The (negative) rumors about GMO's are the biggest bunch of bologna there ever was," Killian concluded.
Subscribe to receive top agriculture news
Be informed daily with these free e-newsletters
You May Also Like
---