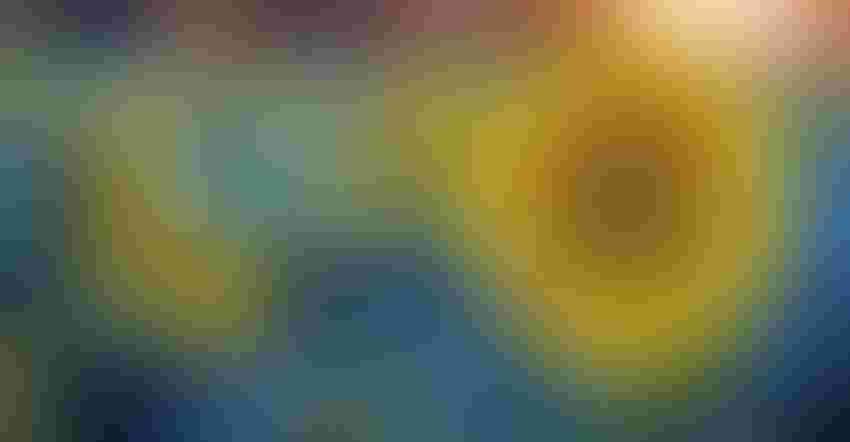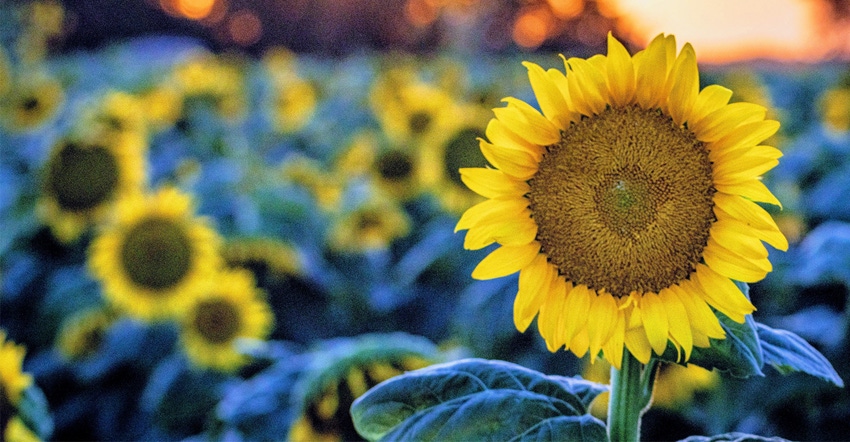 FARM POLICY: Kansas Farmers Union members renewed their policy support for Medicaid expansion, medical marijuana and sustainable agricultural water use at their annual convention, Nov. 30 to Dec. 1, in Salina, Kan.
Mark Alexander /Getty images
Grassroots policy development took center stage at the annual Kansas Farmers Union (KFU) state convention in Salina from Nov. 30 to Dec. 1. Members from across the state gathered to debate and adopt policy for the 2023 state legislative session.
Policy Chair Tom Giessel of Larned led delegates in renewing past policy such as support for Medicaid expansion, the legalization of medical marijuana and sustainable agriculture water use. Delegates also debated new issues including mitigating and regulating per- and polyfluoroalkyl substances (PFAS), regenerative sustainable agriculture research funding, revitalization of the nation's passenger and freight railroad systems, human health and social impacts linked to climate change; and protecting and strengthening voting rights and democracy.
"Policy is the keystone of our convention," Giessel said. "Once again, our farmers and rancher members assembled to meld their collective consciousness into a document which reinforces our longstanding commitment to community. The broad-based document reflects our proud heritage and vision for the future. We recognize the power of energetic debate and diverse opinions in a setting that allows everyone to contribute on equal footing. It serves as an annual pilgrimage for the common good, as well as the good of the 'Commons.'"
Delegates also passed four special orders of business, which are key priorities for the organization in the coming year:
Debt relief for socially disadvantaged farmers

Fairness for farmers and rebuilding regional economies and communities

Pandemics and the need for robust public health policy

Protecting and preserving the U.S. Postal Service
Organization's leadership
Pottawatomie County farmer Donn Teske was reelected to his 20th term as president of KFU. "Our state convention is functional, bringing our members' grassroots policy to be worked out, but it really is wonderful when it can offer a conduit of networking that helps our members experience a wider world and to share with others what's so truly special about rural Kansas," Teske said. "The networking at convention was wonderful, both between members and between ally organizations. It's special that Farm Aid's program director deemed it worthwhile to come and learn about rural Kansas at the ground level from our members. We had representation networking with us from the Kansas Rural Center, the American Agriculture Movement, The Land Institute, Farm Credit, and so many others," Teske said.
Jill Elmers of Lawrence and Donna Pearson McClish of Wichita were both reelected to three-year terms to the KFU board of directors. Jack Geiger of Robinson was appointed state treasurer, and longtime state treasurer Herb Bartel of Hillsboro was appointed to an at-large position by the KFU board of directors during their reorganization meeting. Members also elected delegates to the 121st National Farmers Union Convention, which takes place March 5-7 in San Francisco.
Annual awards
Each year, KFU honors the legacy of Ruth Hirsh through an award in her name presented to an individual who has made a significant contribution to agriculture and the efforts of KFU. This year the award was given to Sarah Gideon, executive director of the Health Innovations Network of Kansas Inc. for her outstanding advocacy for family farmer mental health. Tom Giessel of Larned was awarded the Linda Hessman Lifetime Achievement Award to Rural Kansas; Rosanna Bauman of Garnett was awarded the Emerging Leader Award; and Jeff Kindel of Concordia was awarded the Farmers Union Insurance Agent of the Year Award.
KFU members and guests raised more than $1,500 during a live auction to benefit the Kansas Farmers Union Foundation. Convention sponsors included Farmers Union Midwest Agency, Farmers Union Insurance, Kansas State University's Center for Sustainable Agriculture and Alternative Crops, Kansas Rural Center and Humanities Kansas.
Since 1907, Kansas Farmers Union has worked to protect and enhance the economic interests and quality of life for family farmers and ranchers and rural communities through organization, education, cooperation and legislation. To learn more, visit kansasfarmersunion.com.
Source: Kansas Farmers Union
Subscribe to receive top agriculture news
Be informed daily with these free e-newsletters
You May Also Like
---