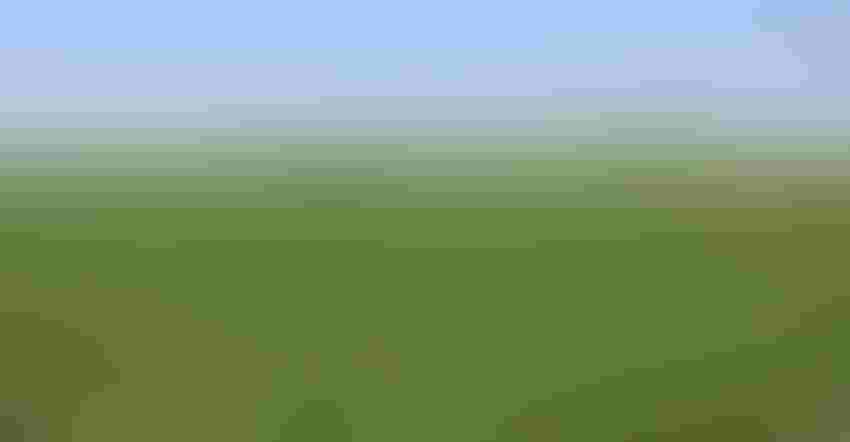 ESSENTIAL WATER: Farmers in the Rattlesnake Creek Basin are fighting to avoid the imposition of direct administration to reduce water use to increase the streamflow into Quivira National Wildlife Refuge, which has the senior water right in the region and has filed an impairment complaint.
EDITOR'S NOTE: This is the second in a series of articles examining the issues in the unfolding clash over water rights in the Rattlesnake Creek Drainage Basin
Irrigators in the Rattlesnake Creek Drainage Basin, along with local businesses, schools and communities, fear that pumping reductions to increase streamflow into the Quivira National Wildlife Refuge will bring economic devastation to the region.
In an appeal for a stay to the administration order by the Division of Water Resources, the Big Bend Groundwater Management District 5 cited a study completed by the Water Protection Association of Central Kansas (WaterPACK) in cooperation with Kansas State University that found irrigation increased ag land values in GMD 5 by $1.44 billion in 2015, and having irrigation available provided a 73% premium on land values. Using those numbers, they calculated the cost of a 15% reduction of pumping rights at between $7.30 and $27.80 per acre.
Local governments estimate that irrigated cropland in the region provides about $190 million of revenue per year into the local economy. They said the cuts proposed will reduce revenue by $20 million to $50 million per year, hitting businesses that provide services to farmers and taking away money from public services.
The loss of workers in farm-related industry including seed and fertilizer sales, and agricultural equipment would threaten enrollment in school districts.
Also, money available to school districts, fire departments, police departments and public health would be reduced because of the drop in tax revenues because irrigated land is of higher value than dryland acres.
The report estimated pumping cuts would cost the region $30 million to $125 million a year, with no alternative source of commerce to replace that revenue.
Success possible
The economic losses may be less than anticipated, however, if the example of other areas of the state that have faced mandatory reductions in pumping carries through. In Sheridan County, for example, farmers formed a local enhanced management area (LEMA) and agreed to reduce water use by 20%. After five years, they had exceeded that goal substantially, and producers said their bottom line was not adversely affected. In some cases, profit margins improved.
But Sheridan County is not sand prairie, says GMD 5 Manager Orrin Feril. The soils there are more amenable to farming practices that help retain water than the sandy soils in Stafford County. 
However, Water Technology Farms in areas of the state that do have sandy soils have found tools that can help producers use less water without losing profits. The LEMA that GMD 5 proposed mentioned several of those technologies but did not set a framework to institute mandatory pumping reductions.
Feril says many of them, especially moisture probes and variable-rate irrigation, have already been adopted in the region. Furthermore, many water users are using less — in some cases, much less — water than their allocation.
He says GMD 5 has already had experience with mandatory pumping reductions because the district includes the freshwater wetlands at Cheyenne Bottoms. That area went through the implementation of an intensive groundwater use control area to allow diversion of water from a different basin to maintain the wetlands there. 
Cheyenne Bottoms 
One reason for the district to work so hard for avoiding mandatory reductions goes back to the earlier case in Cheyenne Bottoms.
"There are independent water users in that area that have been heavily impacted," Feril says. "Yes, the region has adapted. But individual users and some towns have felt the impact. There are towns that were once flourishing and are now drying up, with businesses and people moving away. We know what it costs, because we have experienced it. We don't want to experience it again if there is any possible way to avoid that."
Feril says he has strong research that indicates the augmentation plan will work to spare farmers the impact for severe restrictions on water use. He indicates that GMD 5 will move quickly on development of an augmentation system.
Subscribe to receive top agriculture news
Be informed daily with these free e-newsletters
You May Also Like
---