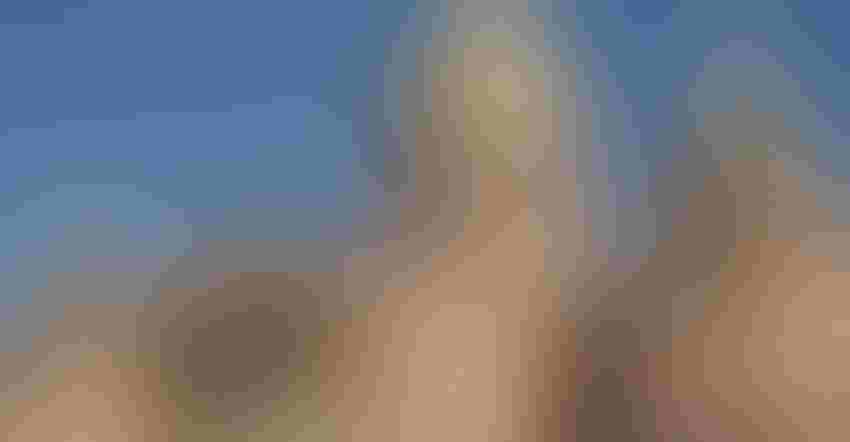 PASSED: Bills important to farmers include funding for water quality projects, an industrial hemp bill, continued funding for ethanol infrastructure and money for animal disease control.
Every year we update readers on the outcome of the Iowa Legislature's activities and how they impact the state's farmers and agriculture in general. On April 27, the 2019 session adjourned. Several ag-related bills that passed both the House and Senate have been signed by Gov. Kim Reynolds or are awaiting her signature.
Here's a list of bills that passed both the House and Senate. This list highlights bills of particular interest to farmers and ag groups:
Ag and natural resources funding. The Ag and Natural Resources Appropriations bill (SF 609) passed the House and Senate in April, and has been signed by the governor. Among other things the bill appropriates funds to the Iowa Department of Agriculture and Land Stewardship, the Iowa Department of Natural Resources, Iowa State University and the University of Iowa.
It appropriates $189,196 for dairy regulation; $75,000 for local food and farm programs; $500,000 to IDALS from the Renewable Fuel Infrastructure Fund for motor fuel inspections; $200,000 for the support of ISU College of Veterinary Medicine operations of the Vet Diagnostic Lab; $4.4 million for a special general fund appropriation for the Vet Diagnostic Lab for fiscal year 2019; $500,000 to IDALS for foreign animal diseases afflicting livestock; $180,000 for Farmers With Disabilities; $25,000 for ag education; $1 million for the Conservation Reserve Enhancement Program; $900,000 for the Conservation Reserve Program; $3.8 million for soil and water conservation; $8.33 million for cost share; $3 million for water quality initiative; $3.45 million for groundwater protection fund; $1.32 million for animal feeding operations; and $425,000 for air quality monitoring.
Negligent hiring: HF 650 deems that the tort of negligent hiring or supervision cannot be solely brought due to a conviction of an employee of a public offense. It requires the employer or contractor to have knowledge of the offense, and that the offense was committed while the employee was performing duties similar to the duties for which the employee was hired, including situations where the original offense was fraud and the employee has a fiduciary responsibility. It does not change any statutory provisions on background checks.
Ag facility trespass.  As was widely discussed, this session and is the subject of litigation. SF 519 created the criminal offense of ag production facility trespass, which involves the use of deception to obtain access to or obtaining employment at an agricultural production facility with the intent to cause physical or economic harm, or other injury to the facility's operations, property or persons.
Discharge permits and DNR orders. SF 409 was signed into law March 14, establishing a 60-day timeline for appealing DNR orders issued by the director of DNR pursuant to DNR's authority in Iowa Code Ch. 455B. The bill also allows the Environmental Protection Commission to exempt waste disposal systems from permit requirements if the system does not discharge into the waters of the state.
Government land acquisitions. SF 548 repealed the charitable conservation contribution tax credit and prohibits nonpoint source water pollution control projects that include the acquisition of real property by a private entity for future donation or sale to a political subdivision, the department or the federal government. It does not limit local governments from purchasing land. The prohibition applies to projects started on or after July 1, 2019. It does prohibit local governments from acquiring land from a private entity that purchased the land with federal funds. The law would allow some purchase of land by non-publics with the revolving fund, but only for land specifically used for water quality projects. 
Ag Extension councils. SF 170 was signed into law March 15 and specifies the minimum time before the next election and how many days left in the term before a vacancy on an ag Extension council must be filled through an election.
Tax bill. SF 220 expands Section 179 Expensing, retroactive to January 2018. The increased expensing available for the individual state income tax includes corporations, financial institutions, limited liability companies and partnerships for tax year 2018, up to $70,000, and $280,000 for the minimum deduction and investment limitation.
The Iowa General Assembly convenes for two years, meaning that the first session is held in odd-numbered years and the second session is held in even numbered years. Since we are in an odd-numbered year, there were a few bills that the Legislature ran out of time to finalize that are still "alive" to potentially be discussed next session.
A few bills that may be discussed next year are:
SF 182, which proposed the repeal of the state individual income tax

several bills relating to the repeal of the state inheritance tax

SF 457, which proposes criminal surcharges for felony ag theft of crops, livestock or honeybees, or the damaging or defacing of ag property

bills relating to private generation tariffs for private generators of alternative energy
Next month, we'll address reader questions relating to farm employment issues, including minimum wage requirements and child labor regulations. Also, we will address the status of nuisance suits involving animal agriculture across the state and discuss other important cases being litigated around the country affecting agriculture.
Herbold-Swalwell is an attorney with Brick-Gentry in Des Moines. Email [email protected].
About the Author(s)
Subscribe to receive top agriculture news
Be informed daily with these free e-newsletters
You May Also Like
---