Honey producers bring class action on heels of Honeygate
Honey producers bring class action on heels of Honeygate
Three U.S. honey producers have filed a class action that builds on the Honeygate investigation in an attempt to obtain redress for all domestic honey producers injured as a result of Groeb's and Honey Solutions' conduct.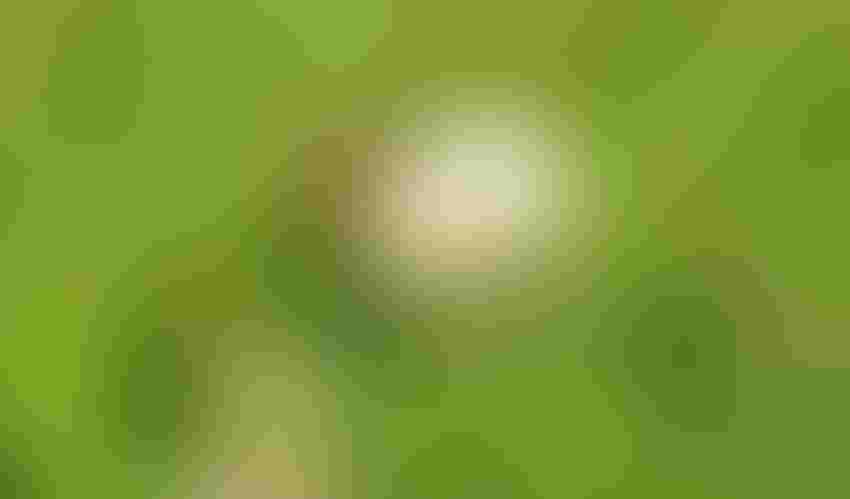 Three U.S. honey producers — Adee Honey Farms, Bill Rhodes Honey Company, LLC, and Hackenberg Apiaries — filed a class action complaint in the U.S. District Court for the Northern District of Illinois. In addition to the three named honey producers, the lawsuit asserts claims on behalf of a nationwide class defined as all individuals and entities "with commercial beekeeping operations (300 or more hives) that produced and sold honey in the United States during the period from 2001 to the present."
The Adee complaint follows on the nearly five-year "Honeygate" investigation led by the U.S. Immigration and Customs Enforcement investigative arm of the U.S. Department of Homeland Security and the investigation of the honey producers' own lawyers. The Honeygate investigation focused on a massive conspiracy through which participants transshipped Chinese honey through other countries, fraudulently disguised the transshipped honey's Chinese origin, and then illegally imported that honey into the United States in order to avoid paying U.S. antidumping duties. The United States Department of Commerce began imposing antidumping duties against Chinese honey after it had determined that honey imported from China was being sold at less than fair market value andinjuring the domestic honey industry.
(See Honey laundering trails all lead to China)
The government's Honeygate investigation culminated in a series of seizures of illegally imported honey, criminal charges, and massive fines. Most notably, the United States Attorney for the Northern District of Illinois filed criminal charges against two of the country's largest industrial honey suppliers -- Groeb Farms, Inc. and Honey Solutions -- in the wake of the Honeygate investigation. Earlier this year, both suppliers entered into Deferred Prosecution Agreements with the government and admitted to knowingly facilitating the importation, purchase and sale of mislabeled Chinese-origin honey in avoidance of U.S.-imposed antidumping duties.
The Adee action builds on the Honeygate investigation in an attempt to obtain redress for all domestic honey producers injured as a result of Groeb's and Honey Solutions' conduct. The Adee action alleges Groeb Farms and Honey Solutions knowingly and intentionally purchased, packaged, distributed, and sold falsely labeled honey and, in doing so, have deceived consumers and purchasers as well as subjected those consumers to potential health risks.
(See Counterfeit food robs Americans of $10 billion each year)
The complaint further alleges that "illegally imported Chinese honey is also heavily adulterated, containing inexpensive sweeteners and sometimes blended with high fructose corn syrup and other additives, despite the fact that importers, in league with [Groeb and Honey Solutions], represent that it is pure honey." Moreover, the Adee complaint alleges that Groeb and Honey Solutions "continue to harm domestic producers of honey by dumping Chinese honey into the domestic market at below fair market prices."
Fraud for too long
An attorney representing the honey producers, James J. Pizzirusso of the Washington, D.C. office of Hausfeld LLP, stated: "The domestic honey industry, critically important to agriculture, has suffered losses at the hands of these fraudulent shippers for far too long. Through this class action, our clients seek to hold these entities responsible for the financial harm they have caused."
Another attorney for the plaintiffs, Adam J. Levitt, who is a director in the Chicago office of Grant & Eisenhofer P.A and head of its consumer practice group, added: "It is important that American beekeepers and honey producers get to play on a level playing field, untainted by this international transshipping scheme that has damaged them for far too long."
In addition to Mr. Pizzirusso and Mr. Levitt, the lawyers representing the honey producers in the Adee action include Kenneth B. Bell of the Pensacola, Fla. office of Clark, Partington, Hart, Larry, Bond & Stackhouse; Stephen H. Echsner and E. Samuel Geisler of the Pensacola, Fla. office of Aylstock, Witkin, Kreis & Overholtz PLLC; and Daniel E. Gustafson of the Minneapolis office of Gustafson Gluek PLLC.
The lawyers representing the plaintiffs in the Adee action are among the most successful class action lawyers in the United States, with a proven track record of trial wins and settlements in excess of $1 billion in the past two years alone, as well as a history of doing cutting-edge legal work across a variety of fields, and especially the fields of consumer law, competition law and biotechnology. In addition to prominent national law firm consumer practice group heads Pizzirusso and Levitt, the attorneys representing plaintiffs in Adee include a former Justice of the Florida Supreme Court, board-certified trial lawyers, and a lawyer with an active beekeeping business.
The case is styled as: Adee Honey Farms et al. v. Groeb Farms, Inc. et al., Case No. 1:13-cv-02922 (N.D. Ill.).
More from Western Farm Press
Times are good for California agriculture
Rush to ban neonicotinoid pesticides often political
Agriculture readies for its ultimate challenge
Subscribe to receive top agriculture news
Be informed daily with these free e-newsletters
You May Also Like
---