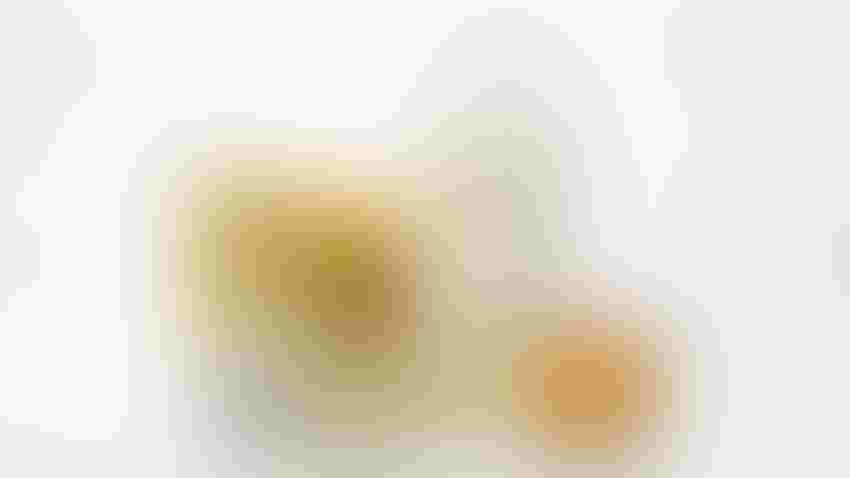 GRANT MONEY: Applicants may apply to both the Dairy Business Builder Grant and the Dairy Industry Impact Grant if they have two separate projects related to Dairy Business Innovation Alliance goals. Applicants are eligible to receive up to $100,000 from both programs in one grant cycle.
Jeffrey Coolidge/Getty Images
There's money available to help small- to medium-sized dairy farmers, entrepreneurs and processors in the Midwest wanting to pursue projects such as dairy farm diversification, on-farm processing, value-added product creation, and efforts to market dairy products for export.
The Dairy Business Innovation Alliance launched its Dairy Business Builder Grant opportunity last year with Michigan companies now eligible to apply with the Michigan Department of Agriculture and Rural Development joining the federal DBIA program in September 2022.
Given Michigan's dairy industry effect on the state's economy, MDARD Director Tim Boring said the grant opportunity will spur additional investments in agricultural communities.
"Our state's farms and food processors are creating quintessential 'Made in Michigan' products every day," Boring says. "The DBIA program supports our dairy industry by providing additional funding availability for our dairy farmers and processors to help them increase and streamline their processing."
DBIA distributes grants to dairy-based farms and processors in Illinois, Iowa, Indiana, Kansas, Michigan, Minnesota, Missouri, Nebraska, Ohio, South Dakota and Wisconsin.
Since its creation in the 2018 U.S. Farm Bill, DBIA has administered technical assistance and more than $7.5 million in grant funding to dairy businesses throughout the Midwest. Reimbursement grants of up to $100,000 each will be awarded to different dairy businesses after a competitive review process.
According to Ernie Birchmeier, Michigan Farm Bureau senior industry relations specialist, interest in locally grown and processed products, including dairy, remains strong and encourages interested parties to investigate the DBIA grant opportunity.
"These grants may provide the necessary funding, technical expertise and possibly the final piece of the puzzle for those individuals looking for dairy value-added opportunities right here in Michigan," Birchmeier adds.
During previous rounds of funding, six Michigan companies received $2.4 million in grants. Selected businesses include Dairy Distillery Alliance in Constantine, Charlevoix Cheese Co., Furniture City Creamery in Grand Rapids, Saltless Sea Creamery in Traverse City, Semifreddo LLC in Hart, Thistle Dew Creamery in Vassar, and VernDale Products Inc. in Detroit.
To be eligible for the Dairy Business Builder Grant, applicants must represent a new or existing dairy farm or dairy manufacturing or processing facility with the state. Milk used in proposed grant projects to produce a beverage fluid milk product must meet Grade A requirements and all projects must meet all relevant state and federal requirements.
A "Helpful Hints" webinar for the Dairy Business Builder Grant was recorded on Aug. 22, 2023, and is available on their website.
All applications for the grant will be accepted online until 6 p.m. Oct. 18. Applications will then be reviewed, and award announcements will be made in December.
Dairy Industry Impact grants
DBIA has simultaneously opened applications for its Dairy Industry Impact Grant program, designed to provide up to $100,000 in funding for targeted projects with the potential to positively affect the dairy industry as a whole.
The fall 2023 grant cycle, which opened Aug. 21, is targeting expansion of dairy product exports, with applications also due 6 p.m. Oct. 18.
Applicants may apply to both the Dairy Business Builder Grant and the Dairy Industry Impact Grant if they have two separate projects related to DBIA goals. All export applications will be evaluated under the Dairy Industry Impact program and companies are eligible to receive awards from both programs in one grant cycle.
A Dairy Industry Impact Grant application guide can be found online along with eligibility requirements.
Source: Michigan Farm Bureau
Subscribe to receive top agriculture news
Be informed daily with these free e-newsletters
You May Also Like
---