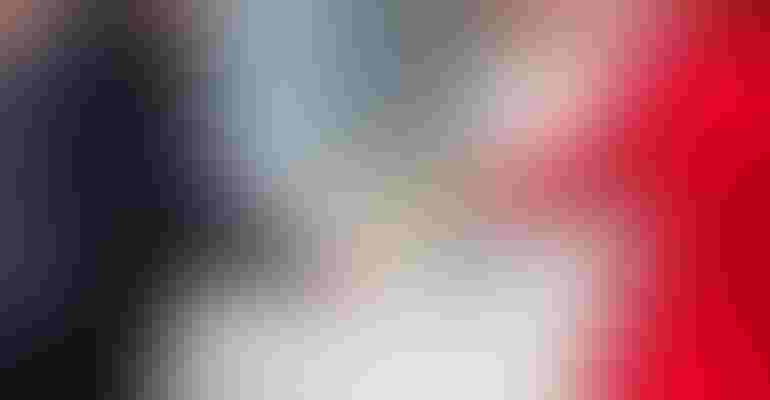 The Trump administration has tightened its restrictions on the use of ethanol in hand sanitizer, Reuters reported.
"Based on careful review and consideration of available data, we are specifying interim levels of certain impurities that we have determined can be tolerated for a relatively short period of time, given the emphasis on hand hygiene during the COVID-19 public health emergency and to avoid exacerbating access issues for alcohol-based hand sanitizer," according to a statement from Food and Drug Administration Commissioner Stephen Hahn.
In the statement, the FDA Commissioner said when the demand for alcohol-based hand sanitizer increased, the FDA issued temporary policies to provide flexibility to meet the increased demand.
The Renewable Fuels Association said the new guidelines won't help alleviate hand sanitizer shortages.
"We welcome the specificity in the new guidance, but the new interim limits for certain impurities are overly restrictive and create a roadblock for producers who could otherwise supply huge volumes of safe, clean, high-quality ethyl alcohol to hand sanitizer manufacturers," said RFA President and CEO Geoff Cooper in a media statement. "For example, FDA's new limits for certain impurities are eight times more restrictive what is typically found in a glass of red wine and twenty times more restrictive than what has been allowed in hand sanitizer by other countries, including Canada, during the COVID-19 pandemic."
Data from fuel ethanol manufacturers who produce ethanol via fermentation and distillation indicated that at least some of their fuel ethanol products have harmful chemicals, including known human carcinogens, the FDA statement said. These impurities would not be expected from a typical fermentation and distillation process, but may be present in the manufacturing environment of fuel or technical-grade ethanol, due to the used of certain chemicals, equipment or containers, FDA said.
Instead of using U.S.-produced ethanol in hand sanitizer, Cooper said, the U.S. is importing hand sanitizer.
"It is unfortunate that we are importing this product from China, when abundant supplies of high-purity American-made ethanol could be used instead," Cooper said.
But he didn't close the door on working with FDA. "We will continue to work with the FDA to ensure ethanol producers can do their part to combat COVID-19 and provide larger quantities of ethyl alcohol for hand sanitizer."
Hahn said FDA believes "that our temporary guidance sets the proper level of flexibility at the current time to help protect Americans during this public health emergency. We do not make any decision lightly and are continually assessing the needs and circumstances related to our temporary policies and how best to protect public health."
Subscribe to receive top agriculture news
Be informed daily with these free e-newsletters
You May Also Like
---