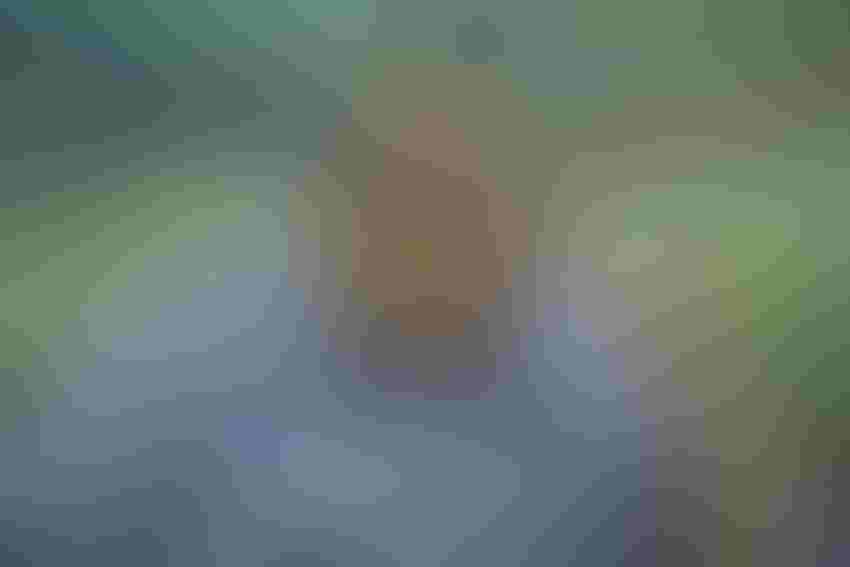 Under Secretary, Farm Production and Conservation, Bill Northey addresses farmers during his recent visit to the Delta Research and Extension Center in Stoneville, Mississippi.
Brad Robb
I hope you had a chance to read the recent Delta Farm Press article I penned based on time I spent with the new Under Secretary for Farm Production and Conservation Bill Northey.
During his insane travel schedule across America to align himself with ag associations and the farmers and ranchers served by USDA, he encountered a person unfamiliar with agriculture who commented to Northey that farmers never change. The person's less than flattering comment about farmers left the under secretary shaking his head in disbelief.
As we talked about the events leading up to his nomination by Secretary of Agriculture Sonny Purdue and their seemingly identical philosophies for moving the goliath Agriculture Department forward on behalf of U.S. farmers and ranchers, the encounter the Northey had with the person unfamiliar with farmers stuck in my head.
After spending just four hours with Northey during his tour of the Delta Research and Extension Center in Stoneville, Miss., I was impressed not only with his patience, but also with his ability to quickly understand and ask relevant questions about research that was being conducted at the DREC in areas far beyond his realm of agricultural expertise. I'm sure he drew on those personal traits to enlighten the person about how farmers change what they do on the farm almost monthly, and in many cases, weekly.
After returning home, I spoke with Jacob Appleberry, an Arkansas producer I wrote an article about in 2016. He and his father, Frank, are excellent growers who embrace new technologies after evaluating their applicability to their operation.
I had taken a picture of Jacob kneeling in front of an in-field weather station that collected soil moisture and temperature data. He had forgotten about some of the specific content in my article, but after reading it again, he was astonished how he and his dad have changed their approach to several things on the farm.
I told him about the encounter Northey had with the person who blindly commented about farmers' unwillingness to change. Jacob gave me several examples of how he and his father's willingness to change is one thing that helps keep them profitable.
His last comment to me was "…farming will leave you behind if you don't change and evolve."
I hope that person the Under Secretary Northey encountered reads this blog and is willing to…change.
Subscribe to receive top agriculture news
Be informed daily with these free e-newsletters
You May Also Like
---