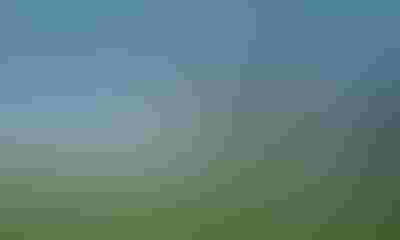 The Minnesota Department of Natural Resources announced in newspaper legal notices that landowners can review and make comments on its preliminary buffer maps that show public waters and public ditches as required by state law.
The map is available at http://arcgis.dnr.state.mn.us/gis/buffersviewer/\
Warren Formo, executive director of the Minnesota Ag Water Resources Center, encourages landowners to review the maps.
"Those who know the land best are in the best position to check the accuracy of the buffer maps," Formo said. He has been hearing reports that many landowners have found errors. In order to get these errors corrected, landowners must contact their local SWCD office.

Farmers encouraged to review preliminary DNR buffer maps
"Most of the concerns I have heard deal with grass waterways and tile lines showing up on the maps as needing buffers," he said. How those errors happened, no one knows for sure.
"Regardless, it really is up to individual landowners to point them out," he added. "If the errors are not corrected, it may lead to land use restrictions in the future."
When you view your location on the online map, you'll see waterways marked in green and blue. According to the preliminary buffer map legend, the green-dash line indicates a 16.5-foot public ditch, the blue-dash line indicates a 50-foot public ditch.
To suggest a correction to the preliminary buffer map, contact your local Soil and Water Conservation District at http://www.maswcd.org/SWCDs_On_The_Web/swcds_on_the_web.htm
SWCDs are working with landowners on these and other issues, and will notify the DNR when errors are identified. The DNR will make corrections as appropriate and will maintain accurate maps.
The DNR's role in the buffer law is to produce maps of public waters and public ditch systems that require permanent vegetation buffers. The DNR is scheduled to produce these maps by July.
Minnesota's buffer law establishes new perennial vegetation buffers of up to 50 feet along rivers, streams and ditches that will help filter out phosphorus, nitrogen and sediment, say DNR officials. The law also offers financial support for landowners to install and maintain buffers.
Additional information about the new buffer law is available on the DNR website, http://www.dnr.state.mn.us/buffers/index.html
On a related note, filing for the position of county SWCD supervisor is open May 17-31.
Those interested in influencing local resource management decisions are encouraged to run for these locally-elected positions, Formo said.
For more information, contact your local SWCD office. You can find additional information about SWCDs at http://www.maswcd.org/
Subscribe to receive top agriculture news
Be informed daily with these free e-newsletters
You May Also Like
---