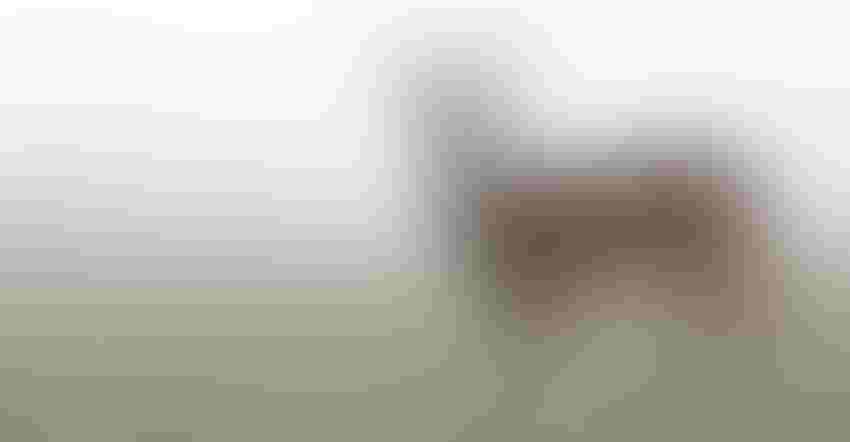 Bill HR 6272 was written to establish scientific research that will hopefully end the spread of Chronic Wasting Disease.
EEI_Tony/iStock/Getty Images
Congressman Ralph Abraham. was a veterinarian before being elected to represent the 5th District of Louisiana, so he understands the devastating effects chronic wasting disease (CWD) has had on deer herds in 25 U.S. states and Canada since it was first documented in a captive Colorado mule deer herd in 1967. CWD is 100 percent fatal. There is no cure, nor is there a reliable "live animal test" to detect the disease.
According to the Louisiana Department of Wildlife and Fisheries, the disease's incubation period before clinical signs appear is typically 16 months, with an average of 2 to 4 years.
The only known way to reduce the spread of the disease is to completely depopulate the herds where deceased cervids have tested positive for CWD. "Cervidae are any of the various free-ranging or captive hoofed mammals, which include deer, caribou, elk and moose," says Abraham, Alto, La. "That is why I have introduced a bill that will require the secretary of agriculture to partner with the National Research Council of the National Academies of Science to identify the ways CWD is transmitted."
It is unknown whether the disease can be spread to non-cervid wildlife, livestock, or humans. "The passing of Bill HR 6272 will hopefully lead to the establishment of a credible and scientifically based foundation of understanding of the disease," adds Abraham. "This process, grounded in science, will hopefully end its spread."
According to the state Department of Wildlife and Fisheries, CWD has not been found in Louisiana. "CWD could obviously have a widespread and devastating impact on Louisiana deer and possibly other mammal populations and the best hope we have for controlling it is first to understand it," adds Abraham. "Little information exists on CWD, but my bill would bring together some of the brightest scientists in the country to learn more about this complex disease."
The bill has four original sponsors: U.S. Reps. Glen Thompson, R-Pa.; Ryan Costello, R-Pa.; Tom Marino, R-Pa.; and Paul Gosar, R-Ariz., and has been referred to the House Agriculture Committee, of which Abraham is a member.
About the Author(s)
Subscribe to receive top agriculture news
Be informed daily with these free e-newsletters
You May Also Like
---