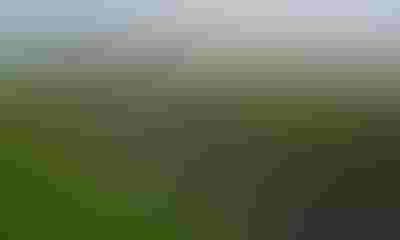 Fifteen seats on the Minnesota Agricultural Water Quality Certification Advisory Committee are open for applications, according to the monthly notice of vacancies issued by the Minnesota Secretary of State's office.
Interested residents have until August 23 to submit their applications.
Application forms are available online or downloadable and must be submitted by the deadline to be assured of full consideration by the appointing authority. Appointing authorities may choose to review applications received by the Secretary of State after August 23.
The following is some of the information about the application process posted on the secretary of state's website.

Application process opens for new ag water certification board members
Minnesota Agricultural Water Quality Certification Advisory Committee
Vacancies: Fifteen Seats
Applications are encouraged from the following groups: farmers or ranchers; farm organizations; commodity or livestock organizations; agriculture related businesses; consumer packaged goods businesses; crop consultants or advisors; environmental organizations; conservation organizations; local government representatives; agricultural, environmental, and water quality researchers and policy experts; local and sustainable food systems.
The committee's purpose is to provide informed comment and recommendations to the ag commissioner for the continued development of the Minnesota Agricultural Water Quality Certification Program. The committee will be convened and staffed by the MDA. In addition to the MDA, the following organizations may be invited to attend meetings to provide technical support to the committee: Minnesota Pollution Control Agency, Minnesota Department of Natural Resources, Minnesota Board of Soil and Water Resources, the USDA Natural Resources Conservation Service and University of Minnesota Extension. Other technical experts may also attend at the request of the commissioner.
Members of the committee should, but are not required to, have relevant experience and expertise in agriculture, conservation, water quality management, or agricultural-related business.
Applications should include a brief cover letter, résumé or other information that will outline ways in which an applicant's background and qualifications will contribute to the success of the committee. The committee serves at the discretion of the ag commissioner who will establish the final composition of the committee.
It is anticipated the committee will meet approximately three times per year at 625 N. Robert St., St. Paul, MN 55155.
For an application online, visit http://www.sos.state.mn.us/boards-commissions/current-vacancies/application-form/
Applicants should include the following documents:
• Open Appointments Application Form (completed, signed and dated)
• Letter of Interest
• Resume or Biography
Applications may be submitted online and emailed to [email protected]. Or they may be printed and mailed or delivered in person to:
Office of the Minnesota Secretary of State, 180 State Office Building, 100 Rev. Dr. Martin Luther King, Jr. Blvd., St. Paul, MN 55155-1299
Questions about applying? Call 651-556-0643.
Subscribe to receive top agriculture news
Be informed daily with these free e-newsletters
You May Also Like
---