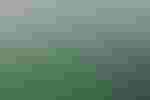 Anhydrous ammonia, for many farmers, is a necessary evil for farming. The product, which can be a boon to your corn yields, is also deadly if mishandled. John Deere is offering a new system that'll keep you in the cab when making an anhydrous tank change - it's the PitStop Pro tendering system.
The system will be available for use with John Deere 2510H Nutrient Applicators in 2010 and reduced the time it takes to switch from an empty tank to a full tank at one of the busiest times of the year. Deere claims it can reduce change-over time from seven minutes to two minutes - and you never have to leave the cab.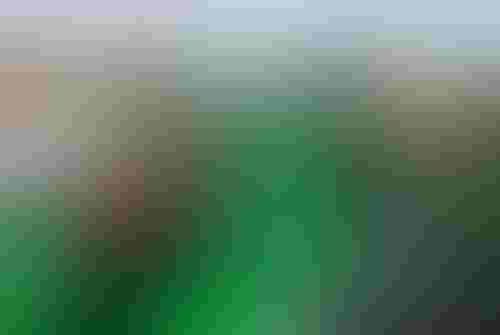 With the PitStop Pro, the operator can change out anhydrous tanks without ever leaving the tractor cab.
To exchange a tank using PitStop Pro the tender driver arrives at the field with a fresh tank and unhooks the hitch and safety chain. Next the driver makes sure the tank's hose is in the cradle, opens the valve on the tank, and then pulls away. When the tank is empty, the applicator operator finds a level surface and makes sure the applicator and the tank are in a straight line before disconnecting. One push of the "decouple" button on the monitor, and the coupler automatically moves down a track, places the hose in the stand, and moves back up the track. The operator then presses the "unhitch" button to retract the hitch pin, and pulls the applicator away from the tank. A stand drops down to support the hitch on the tank to complete the disconnection.
After they disconnect from the empty tank the operator drives to the fresh tank and lines the applicator up with the hitch on the trailer. They back the applicator in to trip the hitch pin and to automatically hitch up the tank. The operator then pulls forward to make sure the hitch is locked. After they press the "couple" button on the monitor, the coupler automatically moves down the track, engages the hose and moves back up the track to complete the connection. What used to take an operator seven to 10 minutes to complete, while they would get in and out of the cab numerous times and wrangle hoses around, now takes less than two minutes to accomplish.
John Deere estimates that an applicator could save an extra hour each day when applying anhydrous with this system.
You can learn more by visiting JohnDeere.com.
Subscribe to receive top agriculture news
Be informed daily with these free e-newsletters
You May Also Like
---