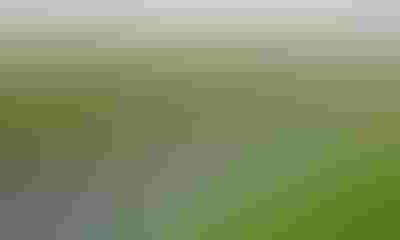 As the pros and cons of Minnesota's new buffer legislation continue to be discussed, one main point remains certain: landowners will be working with local units of government—counties, soil and water conservation districts and watershed districts—to comply with the law.
To help local government and SWCDs prepare for the work ahead, the Freshwater Society recently released a report, "Advice from the Field: Preparing for County-Level Buffer Work," compiled by Peggy Knapp and Steve Woods. The Freshwater Society is a state non-profit, organized in 1968, which focuses on conservation, protection and restoration of freshwater resources.

Freshwater Society report offers guidance to SWCDs on buffer law education, compliance
The report is based on discussions that the authors had with 32 SWCD staffs in late 2015. They asked what their biggest concerns were and what success might look like two years from now. The authors broken their report into eight themes and expanded on each.
Here is a recap of those themes and suggestions on how SWCDs might work with landowners to fulfill requirements in the new buffer law:
1. Policy and political buy-in.
Before work can begin on the new buffer law, SWCDs will need to know that county commissioners, agencies and other officials involved are getting up to speed and onboard. Buy-in from those in political positions is an essential part of laying the foundation for success. County boards and SWCDs should consider passing a joint resolution in support of the buffer initiative as a public expression of support and hold joint public meetings to ensure a transparent process.
2. Shared understanding of the law.
All parties involved in buffer law implementing the buffer law must have a clear, shared understanding of the law's implementation. All parties should understand the following buffer protection maps of public waters, and how and where the buffer rules apply. Counties and SWCDs should consider developing fact sheets that clarify language, with separate materials for internal staff use, and landowners.
3. Shared understanding of the roles.
The report provided a table clarifying this, as explained in the buffer law. The Department of Natural Resources is responsible for buffer protection maps. The board of Water and Soil Resources is responsible for enforcement. The county or watershed district is responsible for outreach and enforcement along ditch systems. SWCD technical help is responsible for outreach, notifying county or watershed districts of noncompliance. And the landowner is responsible for installing buffer or alternative practices.
The report noted that consistency of approaches taken by adjacent counties will be important.
"Many landowners have land that lies on both sides of county lines or watershed boundaries," the report said. "Landowners will need, and expect, consistency and uniformity across county and watershed boundaries in how neighboring SWCDs identify waters, and how alternative practices are applied."
4. Staffing and training.
Staff will need training on the process for evaluating and approving alternative practices, and how to communicate effectively with landowners. The number of staff hours and the professional experience of staff members are notable concerns among SWCDs.
5. Resources and additional funding.
Cost share and incentives are the primary tools SWCDs have to assist landowners in complying with the buffer law. SWCDs will need access to more cost share dollars to help landowners with buffer installation and maintenance. SWCD participants involved in the meetings last year were concerned about how long it would take to get access to cost share funds and how long those funds would be available. They also were concerned the state will eventually withdraw fiscal support. This would directly hurt staff retention.
6. Complete inventory and monitoring.
The DNR will provide a draft map to each county of all waters covered by the buffer law. Each has the option to propose "other waters" in consultation with their local water plan and advisory committee. SWCDs need to know how waters are identified, which have existing buffers, which waterways are in need of buffers, and the process to add "other waters."
SWCDs will need to know how much land is affected by the state requirements and how much is potentially affected by an "other waters" designation at the local level. Existing buffers will need to be evaluated to see if they conform to the new buffer laws.
Once this identification process is completed, SWCDs will need to develop a complete list of all the work that needs to be done in their county and a work plan to guide implementation. Landowners and other local partners should be involved in every step of the inventory and identification process, to ensure a transparent process.
Following this, SWCDs will need to prioritize their work. This can be done by township, sub-watershed, local importance, or other means.
7. Communications and outreach.
SWCDs and counties will need a communications plan to send a unified message to landowners about the buffer law and how SWCDs can help landowners comply. Those messages will need to be sent out through media channels and platforms that landowners trust. If audiences don't trust the medium, they won't trust the message.
Some of the communication functions will happen
8. Compliance and participation.
The report authors noted that it isn't fair to put SWCD staff in the field to implement the buffer law if organizations aren't prepared to fully support their efforts. Maintaining files of compliance brings a new level of scrutiny and
expectation for accurate record-keeping. "Black and white" buffer protection maps means "black and white" record-keeping will be needed, the authors noted.
SWCD staffs involved in discussions last year were concerned about how long it would take to get access to
cost-share funds, how long those funds would be available, if the state would eventually withdraw fiscal support, and that buffer law enforcement would damage their relationships with landowners.
On the other hand, some saw the buffer law as an opportunity to work with landowners who may want to do additional conservation.
The report noted that SWCDs want to aim for 100% compliance. Benchmarks of success include a percentage of required buffers in place; buffers integrated with other conservation practices in whole-farm conservation plans; and alternative practices to buffers installed appropriately and monitored periodically.
Subscribe to receive top agriculture news
Be informed daily with these free e-newsletters
You May Also Like
---