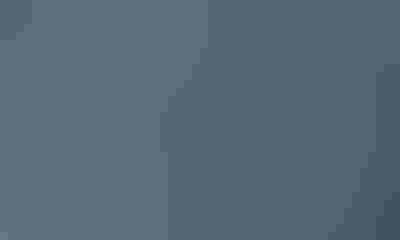 The following are fruit insecticides under EPA Regulatory Action. Michigan State University Extension bulletin E0154, "Michigan Fruit Management Guide," product numbers are in parenthesis ().
Lorsban (32) (chlorpyrifos). There are a number of actions on-going that are impacting the future of Lorsban, including review by the EPA Scientific Advisory Panel. Dow AgroSciences expects that chlorpyrifos products will continue to be utilized and sold under the existing labels and tolerances through at least 2017. If EPA actions are taken such that chlorpyrifos becomes immediately unable to be sold, Dow will work with growers and distributors to manage inventory of DAS chlorpyrifos at that time.

4 fruit insecticides under EPA regulatory action
Belt (89) (flubendiamide). EPA requested Bayer CropScience to voluntarily withdraw registrations for flubendiamide-containing products. Bayer refused that request and have asked for a formal hearing before the EPA's Administrative Law Judge, which is expected to be finalized by July 2016. The Administrative Law Judge agreed to a 22-day extension of the before mentioned 75-day deadline for the Administrative Law Hearing regarding BELT Insecticide and has now communicated the "Order Scheduling the Hearing and Prehearing Procedures." With this extension we now expect a final decision about the future path forward for the registration of flubendiamide on or about July 6, 2016. While under review, farmers and retailers can continue to buy, sell and use the product in their operations.
Closer (8) (sulfoxaflor). On Nov. 12, 2015, EPA cancelled the registrations of sulfoxaflor-containing products as required in a Sept. 10, 2015, decision by the Ninth Circuit Court of Appeals. The cancellation affects Transform WG, Closer SC and Seeker insecticide products, which contain sulfoxaflor. It is our understanding that Dow AgroSciences is working with EPA to achieve new registrations, and submitted new labels for consideration to EPA in late 2015. In addition, it is our understanding that several states are now in the process of submitting or developing Section 18 applications for the 2016 use season. According to the terms of the existing stocks provision of the cancellation order, any Transform, Closer or Seeker that have been in the grower's possession since Nov. 12, 2015, may be used according to the previously approved labeling. There is no deadline for this product to be applied by the grower. The product in grower's hands may also be used for any Section 18 Emergency Exemption that may be granted.
Calypso (62) (thiacloprid). Bayer CropScience notified EPA of a voluntary cancellation of the Calypso insecticide registration, including the technical registration of thiacloprid. This decision has to do with EPA's registration review process and the new water model, adopted by EPA in early 2013. Bayer CropScience has notified states and requested that Calypso be allowed for use through the existing stocks provision. Bayer CropScience will plan to maintain the state registrations through 2016.
Dr. Wise's work is funded in part by MSU's AgBioResearch.
Subscribe to receive top agriculture news
Be informed daily with these free e-newsletters
You May Also Like
---