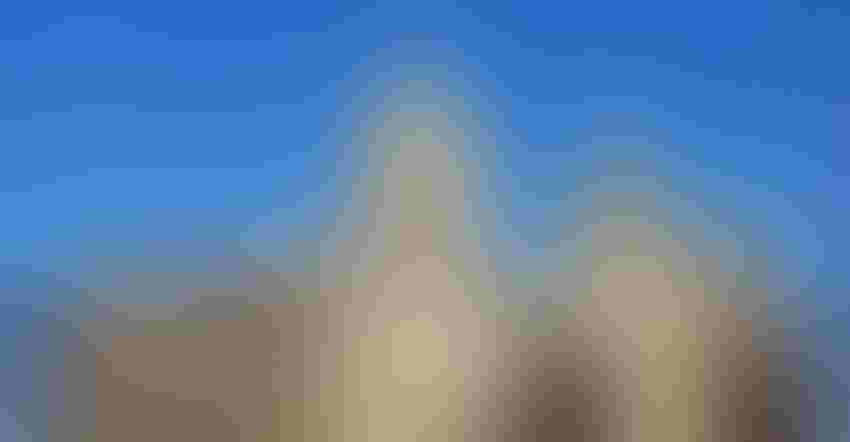 GONE HOME: This year's Iowa Legislative session was successful in passing several key pieces of ag-related legislation.
The 2018 session of the Iowa Legislature came to a close May 5. State lawmakers made notable progress this year on several issues positively impacting agriculture. This year's session included major changes in the tax system, as well as tax cuts, along with an initiative to fund water quality improvement programs.
Iowa Secretary of Agriculture Mike Naig's highlight list includes long-term funding for water quality efforts, additional funding for foreign animal disease response preparations, continued funding for the Renewable Fuels Infrastructure Program, and updates to the Iowa noxious weed law.
"The state of Iowa is a nationally recognized leader in ag production, and the Iowa Legislature has reinforced its commitment to Iowa agriculture through the passage of landmark water quality and other ag-related legislation," Naig says.
Water quality funding
In January, the Legislature passed, and Gov. Kim Reynolds signed into law SF 512, providing $282 million for water quality efforts in Iowa over the next 12 years. The legislation provides a growing source of funding, starting with $3.9 million next fiscal year and increasing to over $28 million annually. In addition to SF 512, the lawmakers provided $10.2 million to support the Iowa Water Quality Initiative in the next fiscal year, which starts July 1.
"This funding will be targeted toward increasing the number of wetlands, saturated buffers and bioreactors that will improve water quality while also allowing our department to continue to offer innovative new approaches, such as the first-of-its-kind crop insurance incentive program aimed at increasing acres of cover crops," Naig says. "Long-term, predictable funding also makes it easier to leverage funds and attract additional partner investments as it shows the state's commitment to water quality."
Foreign animal disease prevention
State lawmakers provided an additional $150,000 to aid in preparing for a foreign animal disease outbreak. This is in addition to the $100,000 appropriated for the current fiscal year. The funds will increase capacity of the department's animal industry bureau and provide resources to better equip and prepare for a future animal disease response.
The Iowa Department of Ag again received $3 million through the Rebuild Iowa Infrastructure Fund to continue the Iowa Renewable Fuels Infrastructure Program. This program offers cost-share grants for installation of E85 dispensers, blender pumps, biodiesel dispensers and biodiesel storage facilities, providing consumers with expanded access to renewable fuels.
The Legislature passed, and the governor signed into law during this session an update to the Iowa noxious weed law that allows the Iowa secretary of ag to declare a plant species as a noxious weed by administrative rule, rather than this being set in Iowa Code. The goal is to give the department additional tools to combat weed resistance more effectively.
Farm Bureau pleased with action
The Iowa Farm Bureau Federation saw the 2018 session conclude with passage of several bills on priority issues for Iowa's farm families.
Long-term water quality funding, a top priority for Farm Bureau, received bipartisan support in both chambers of the Legislature and was the first piece of legislation signed by Reynolds. The dedicated conservation funding will allow Iowa farmers and landowners to continue to grow statewide water quality efforts, says IFBF President Craig Hill. It will provide opportunities for farmers to use new conservation practices on their farms and expand opportunities for communities to develop and expand collaborative conservation projects.
"Iowans agree that water quality improvement is a shared goal, and the passage of legislation with dedicated water quality funding is a historic milestone, which will allow Iowa to continue to make big strides toward advancing water quality and soil health," Hill says. "Farmers are taking on the challenge of improving water quality, and we are excited to have the support of Gov. Reynolds and the Legislature as we continue this important work with all Iowans to protect water quality and soil health."
Making health insurance more affordable
Lawmakers also passed a bill that allows Farm Bureau to develop health insurance plans that will provide Iowans access to a health care benefit that is more affordable than the current unsubsidized premiums under the Affordable Care Act. The new Iowa legislation continues a decades-long partnership between Farm Bureau and Wellmark to provide health coverage to Iowans.
"Our annual membership survey shows the cost of health care is the top concern facing our members," Hill says. "Although this new health coverage isn't meant to be a solution for all, we are pleased that lawmakers and the governor agree it's an option for Iowans who need an affordable health plan that works until Congress passes a permanent solution to the current health care cost crisis."
Recent reports from the Iowa Insurance Division indicate more than 20,000 Iowans could not afford to keep their health care coverage in 2018 because they don't qualify for ACA subsidies. The new Iowa legislation was passed with bipartisan support and brings a new option for many Iowans who can't afford to purchase health care coverage in the current environment.
This legislation comes at a critical time for Iowa farmers, as the Iowa ag sector faces the fifth year of a downturned ag economy with high production costs and low market prices for commodities. Hill anticipates benefits from the new health insurance plan being available by January, with enrollment applications to be opened for Farm Bureau members in the fall of this year.   
Tax reform beneficial to ag
Farm Bureau says it is pleased the Legislature's income tax reform package included several provisions beneficial to agriculture.  When fully phased in, the plan includes increasing Section 179 asset expensing to $1 million, as well as fully coupling with the federal qualified business income deduction pass-through. The plan, which will ultimately eliminate federal deductibility and simultaneously lower income tax rates if certain triggers are met, also includes a revised capital gains deduction for sale of farmland. 
"With on-farm income down 50% over the past four years, keeping the family farm sustainable is a top priority for Iowa farm families," Hill says. "Including these specific tax provisions will help as Iowa's ag economy weathers the storm of tight margins and high operating costs."
ICGA legislative priorities met
"We succeeded in aiding the passage of many of our state legislative priorities for the year, including increased, long-term water quality funding; extension of the biofuels infrastructure program; and expanded coupling of Section 179 tax expensing," says Mark Recker, president of the Iowa Corn Growers Association. ICGA legislative successes include:
• Long-term water quality funding. With approval of SF 512, the state will now provide nearly $300 million of dedicated funding for water quality efforts over the next 12 years. ICGA farmer-leaders joined Reynolds at a signing ceremony as she recognized ICGA and many others for helping to champion water quality funding legislation through the statehouse.
• Ethanol Infrastructure. Iowa's Renewable Fuels Infrastructure Program received a full year of funding at $3 million. The RFIP provides cost-share dollars to retailers who choose to install flex-fuel pumps and other E15, E85 or biodiesel-compatible infrastructure, increasing consumer access to renewable fuels.
• Section 179. Within the tax reform legislation, farmers will see an increase in the state-level coupling of the federal Section 179 tax-expensing provision. The bill increases the state level from $25,000 to $70,000 for the 2018 tax year, to $100,000 in 2019 tax year, and full coupling at the $1 million level in 2020 and beyond. Section 179 allows farmers and small businesses to expense and depreciate capital expenses on their tax returns.
Subscribe to receive top agriculture news
Be informed daily with these free e-newsletters
You May Also Like
---