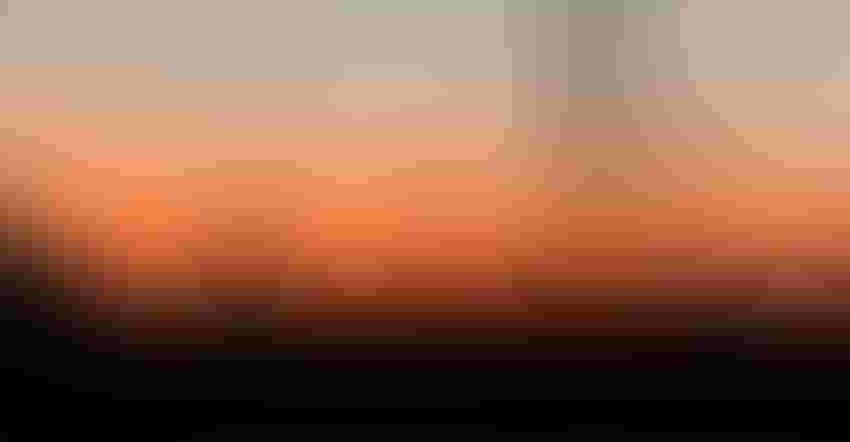 NEXT STEP: The company wanting to build a high-voltage transmission line across Iowa has withdrawn its application for permission to build the Rock Island Clean Line. What's next for RICL in Iowa depends on what happens with the Illinois portion of the project and Clean Line's willingness to start over with the process.
Clean Line Energy Partners is withdrawing its Iowa application to build a high-voltage electrical transmission line across part of Iowa as it awaits resolution of an Illinois court challenge. The Rock Island Clean Line (RICL) project has drawn considerable opposition from landowners and lawmakers who are worried the company would use the power of eminent domain to obtain right-of-way across private property.
The overhead power line would stretch across 16 counties from northwest Iowa into Illinois. Clean Line has stated they want to build the $2 billion, 500-mile line to deliver 3,500 megawatts of wind-generated power from northwest Iowa to Illinois and states farther east.
Officials for Clean Line Energy, based in Houston, announced their decision to withdraw the Iowa application on Dec. 22, saying it was prompted by the timing of the Illinois case and a schedule set by the Iowa Utilities Board.
Illinois case stalls RICL
Illinois regulators approved the project in that state in 2014, but a state appellate court reversed the decision in August and the Illinois Supreme Court has agreed to review the case. Clean Line says it will decide on renewing its Iowa filing after the Illinois high court issues its ruling. Clean Line officials say they don't expect the Illinois Supreme Court to issue a decision before May.
In its statement sent to the Iowa Utilities Board on Dec. 22, Clean Line said it would not be an "efficient utilization of resources" to go forward with the Iowa portion of the line until the Illinois case is decided.
Under the Iowa Utilities Board timeline, "we would have been required in January to identify specific parcels of land for eminent domain application in several counties, and we did not wish to do that at this point," says Hans Detweiler, vice president of Clean Line Energy. "We prefer to get resolution of the Illinois approval first, and then revisit the Iowa process."
Critics of RICL remain cautious
The proposed power line is opposed by a significant number of farmers, rural landowners, businesses and others in Iowa and Illinois. Those opposing the transmission line applaud Clean Energy's decision to withdraw its Iowa application, but are nonetheless cautious.
Carolyn Sheridan, president of the board of directors of the Preservation of Rural Iowa Alliance, says, "We have to be guardedly optimistic because for nearly four years now, we've been actively working to protect private property rights and stop RICL from being built."
Opponents of the power line have worried that land would be condemned for the project, and they've worked to assist landowners in understanding the easement contracts and the importance of not signing leases for the line to run through their property. Sheridan says they have been successful in limiting the number of leases signed to less than 15% of the total 1,540 impacted parcels of land. Critics have also cast doubts on the economic benefits of the power line. For example, the proposed line would not be used to supply electricity to Iowans, and most of the jobs created would be temporary. 
Clean Line can refile
Since Clean Line has withdrawn its petitions with the Iowa Utilities Board, the company can come back at any time and refile for permission to build. However, if Clean Line would have been denied its petitions by the board, then the company would have had to wait five years before refiling.
Sheridan and others believe the move by Clean Energy to withdraw its application for permission to build in Iowa could likely be a restart of the entire process, including the company doing all of the requirements of a new franchise petition filing, including holding information meetings in all impacted counties. "Our Illinois counterparts, from the Block RICL organization, think it will be much later in 2017 for the Illinois Supreme Court decision to be made," says Sheridan. "So we are once again in the waiting game to see what RICL plans to do in Iowa."
Company: Transmission line needed
Clean Line Energy says even with its Dec. 22 withdrawal, the need for such a transmission line remains. "Projects backed by private investment like the Rock Island Clean Line address our country's continued demand for electric infrastructure," says Detweiler. "The Rock Island Clean Line will bring about a $7 billion investment in new wind farms and save Illinois consumers hundreds of millions of dollars in energy costs."
Sheridan, president of the Preservation of Rural Iowa Alliance, says: "Our organization's legal team is doing a final review of the Clean Line Energy filing. We will continue to monitor all activity by RICL as they move forward with the Illinois portion of this project. We will communicate with the Iowa Utilities Board to be certain we understand how any future files can and would possibly occur. The 2017 session of the Iowa Legislature may provide opportunities to protect the private property rights of Iowans. We will continue to work on this important goal."
What happens next appears to depend largely on what the Illinois Supreme Court decides. Clean Line says it will make a determination about a new filing for the RICL project after the court makes its ruling. The firm filed its original application to the IUB for permission to build in Iowa two years ago. Much of that time has been taken up with procedural matters, and a new filing doesn't necessarily mean it would take another two years to get to this point again, says Detweiler. In a news release, the company says the Illinois case could be resolved as early as the middle of this year.
Sheridan adds, "It is critical that we who oppose the RICL line in Iowa continue to support our partners in Illinois and other states that are fighting Clean Line transmission lines. We encourage Iowa landowners to keep updated by visiting our website."
For more information from both sides on this issue, visit iowastopricl.com and cleanlineenergy.com.
Subscribe to receive top agriculture news
Be informed daily with these free e-newsletters
You May Also Like
---