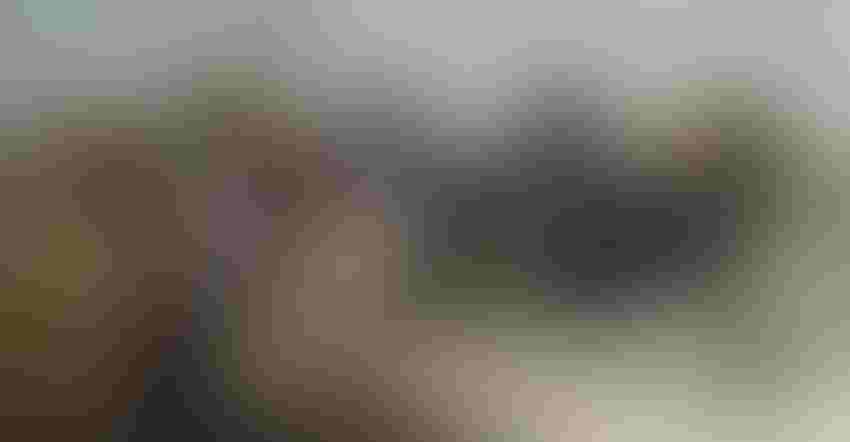 INTERNATIONAL PANEL: A panel of global dairy leaders spoke during the Global Dairy Symposium at World Dairy Expo. Pictured (from left) are Torsten Hemme, founder and CEO of International Farm Comparison Network; Ad van Velde, dairy farmer and president of Global Dairy Farmers; Marilyn Hershey, dairy farmer and chairperson of Dairy Management Inc.; and Sheryl Meshke, dairy farmer and co-president and CEO of Associated Milk Producers Inc.
Fran O'Leary
During the Global Dairy Symposium held Oct. 6 at World Dairy Expo in Madison, Wis., a panel of international dairy industry leaders shared their thoughts about global dairy trends; the U.S. dairy industry outlook; and how supply chain issues, the Russian war in Ukraine, climate change and rising costs are impacting dairy farmers around the world.
The event was hosted by the Wisconsin Department of Agriculture, Trade and Consumer Protection. Panelists were Torsten Hemme, Germany, founder and CEO of International Farm Comparison Network; Pennsylvania dairy farmer Marilyn Hershey, chairperson of Dairy Management Inc.; Minnesota dairy farmer Sheryl Meshke, co-president and CEO of Associated Milk Producers Inc.; and Ad van Velde, a dairy farmer from the Netherlands and president of Global Dairy Farmers.
Record consumption
Hershey said that on Oct. 3, USDA announced milk consumption in the U.S. rose to record levels, with each person consuming an average of 667 pounds of milk equivalent per year as fluid milk, cheese, butter, yogurt, ice cream and other dairy products.
"This is important, because we want to continue growing the U.S. dairy industry," Hershey said. "My family's dairy farm produces about a tankerload of milk a day. Slightly more than 1 in every 6 tankerloads of milk leaves our country's border. I don't know where this milk would go if we didn't have exports."
Hershey said the U.S. exports about 17% of the dairy products produced here. A lot of those exports are cheese. She noted that with 90% of the milk produced in Wisconsin being made into cheese, Wisconsin makes 25% of the cheese produced in the U.S.
"If Wisconsin were a country, it would be the fourth-largest cheese-producing country in the world," Hershey noted.
Global challenges
"Fluid milk consumption is going down, but cheese consumption keeps going up," Hemme said. Wisconsin exports its dairy surplus. "To feed the world, we need another 20 Wisconsins in the next 10 years."
According to the panel, even with COVID-19, climate change and conflict in the world, record milk prices in the U.S. and globally make this a golden time in dairy today.
"World milk prices drive national prices," Hemme said, adding that the biggest driver in dairy consumption is if consumers like dairy products.
"For the past 20 years, people love dairy," he explained. "There are a lot of people who like dairy in the world, but they can't afford it. But we think by 2030, demand for dairy will grow by 21% over 2020. The world population will be 8.6 billion in 2030, up 11% from 2020."
Hemme believes the U.S. has the potential to become the No. 1 dairy exporter in the world. Currently, the European Union is the top dairy exporter.
"In the next 10 years, Europe will not be a net exporter of dairy," he said. "They will become self-sufficient in milk production, which produces opportunities for U.S. dairy farmers."
Why is milk production declining in the European Union?
Dutch government proposals for reducing nitrogen emissions sparked protests in the country, with farmers lashing out against plans to radically cut the number of dairy and livestock farms.
Farm leaders fear farmers will have to significantly scale back their livestock to reach the government's goal to reduce nitrogen emissions by half.
"It's not only happening in the Netherlands, but in Ireland, too, and all over Europe," van Velde said.
Europe also suffered through a severe drought and record high temperatures this summer. Now it is coping with an energy crisis due to cutbacks in supply from Russia.
"Organic markets are dropping; people are not able to receive a price for their product," van Velde said. "We have a war 2,000 kilometers from us. Prices are just crazy, so you can see that the sentiment of the population is changing a bit."
Global opportunities
Meshke said the U.S. dairy industry has the climate, the feed and the infrastructure to meet the world's increasing demand for dairy products.
"Milk production had been increasing 3% in the EU. Now it has slowed to 1%," Meshke said. "It is increasing in the U.S., but it is declining in New Zealand and Australia."
It is likely, the panel agreed, that within a few years, the U.S. will be the largest and the most-reliable dairy-exporting country in the world.
Meshke said the U.S. has more than 20 shipping container ports, which is far more than other exporting countries have.
"Our milk supply is growing, and our cheese volume is growing," she said. We are hoping when the world is pushing their grocery cart, we want them to visit our dairy aisle."
About the Author(s)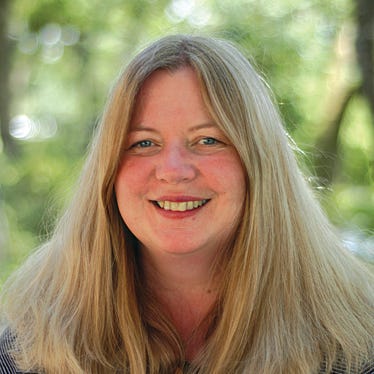 Wisconsin Agriculturist Editor
Even though Fran was born and raised on a farm in Illinois, she has spent most of her life in Wisconsin. She moved to the state when she was 18 years old and later graduated from the University of Wisconsin-Whitewater with a bachelor's degree in journalism.
Fran has 25 years of experience writing, editing and taking pictures. Before becoming editor of the Wisconsin Agriculturist in 2003, she worked at Johnson Hill Press in Fort Atkinson as a writer and editor of farm business publications and at the Janesville Gazette in Janesville as farm editor and feature writer. Later, she signed on as a public relations associate at Bader Rutter in Brookfield, and served as managing editor and farm editor at The Reporter, a daily newspaper in Fond du Lac.
Subscribe to receive top agriculture news
Be informed daily with these free e-newsletters
You May Also Like
---