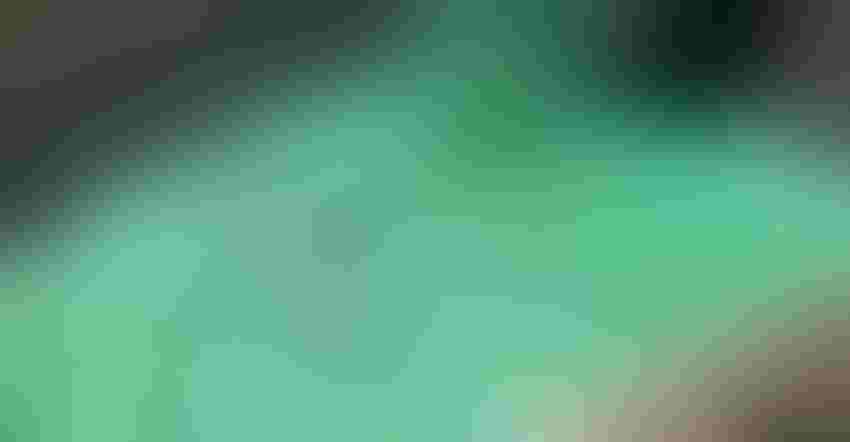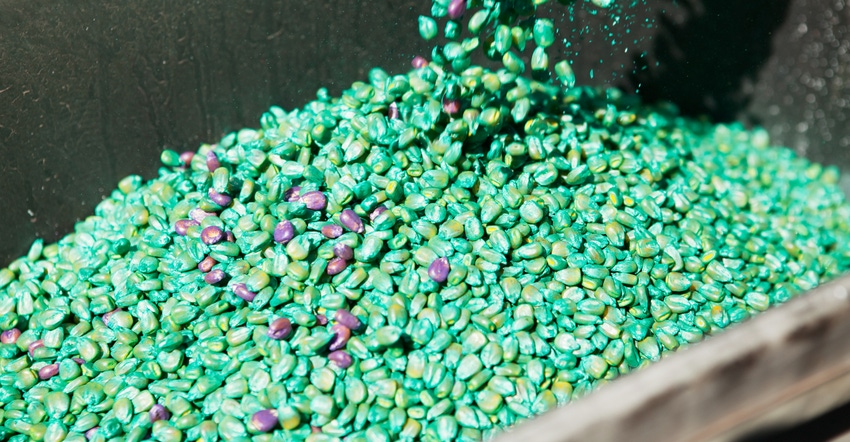 GET STARTED: Do plenty of research to determine what seed varieties will work best for your farm.
BanksPhotos/Getty Images
It's that time of year again! Time to start shopping for corn and soybean varieties for next year.
You deserve options when it comes to shopping for seed. Some varieties might work better on your farm than others, so it's important to do the research before you pick something.  
American Agriculturist asked top seed companies for their "top 5" corn and soybean varieties for 2022. These are varieties geared to Northeast and mid-Atlantic farmers.
Below is the first list of companies that have responded to our request for top hybrids. We'll be updating the list as more companies reveal their top choices.
For readability, RIB stands for refuge in bag, and RM stands for relative maturity.
If you have any questions on a variety, contact your local seed dealer, or email American Agriculturist at [email protected].
Corn
Chemgro
5730S (97RM). A full floury leafy hybrid for the 90-100 RM dairy market. It features tall plants with full flex ears that are great at lower populations. Place in better soils at 30,000 population or less through the 90-100 RM zone of Pennsylvania and New York.
6230S (102RM). A full floury conventional version of 6121RRS. It features very tall, leafy plants with great tonnage potential, and full flex ears with a white cob and 100% floury endosperm kernels. Place in better soils planted at a maximum 30,000 population or less in the 95-105 RM zones north of Interstate 80.
4031GT (80RM). Medium-statured plants with wide leaves, this variety has racehorse yield potential with strong stalks and roots. Semi-flex ears provide good test-weight grain. Place in better soils at medium-high population on the lowest heat-unit acres of northern Pennsylvania and New York.
5836RTC (98RM). This dual-purpose hybrid was a strong performer in 2019 and 2020 testing. It has good ear flex and drydown for maturity. It has good stalk and root strength. Place in all soils from central Pennsylvania north into New York.
6430 (104RM). This variety features new genetics with robust yield potential and high test weight. It has a good disease package with good ratings on tar spot. It has semi-flex, moderately long ears. Place in average-yielding soils at average populations from central Pennsylvania north into the Finger Lakes region of New York.
Hubner
H6134RCSS (96 RM). Very good agronomic package, exceptional vigor and outstanding grain quality and test weight.
H0192D (101 RM). This variety has a strong agronomic and disease package, and is a very attractive plant.
H0881D (108 RM). This variety has strong yield potential with solid agronomics and nice ear flex.
H09G056 (109 RM). This new variety has excellent yield potential, good ear flex and girth.
H6755RCSS (114 RM). This is a high-quality silage product with digestible starch, high yield potential and excellent plant health.
Revere (formerly Local Seed Co.)
RC9827 SSXRIB (108 RM). Has superior grain yields and great test weight with equal standability. Excels as an early grain in many geographic areas.
RC09818 SSRIB (117 RM). Medium plant with blocky ears. Very good on northern corn leaf blight. Plant in high to moderately productive soils. Ear flex outward in diameter. In top three in most plots.
Red Tail
RT 41T19-D2 (91 RM). A corn hybrid with the Duracade 5222 EZ traits. It is a medium-tall plant with medium-high ear placement. It has consistent yields and is widely adapted across northern regions and soil types.
RT 43T49-D2 (93 RM). Corn hybrid with the Duracade 5222 EZ traits. A dual-purpose hybrid with flex ears and stalks. Adapted across the mid-Atlantic and Northeast and various soil types. Medium-tall plant with medium ear placement.
RT 53T49-D2 (103 RM). A corn hybrid with the Duracade 5222 EZ traits. It is a taller plant with medium ear placement. It provides top yield and quality for silage, but is also suitable for grain, too, with excellent drydown. It has excellent late-season intactness and stay-green.
RT 54T14 (104 RM). A hybrid with the VIP 3110 traits. It provides excellent performance across varied environments. This dual-purpose hybrid also provides high grain and silage yields, and is a full flex hybrid that works in a wide range of populations.
RT 64T39-D1 (114 RM). A corn hybrid with the Duracade 5122 EZ traits. It is a tall, high-yielding dual-purpose hybrid with medium-tall ear placement and flex ears, which gives this hybrid excellent eye appeal. Great yields for silage and grain.
Soybeans
Chemgro
C1856 (1.8RM). An early non-GMO line for the central New York market, it features medium-tall plants with strong standability. Works across all soils with strong white mold tolerance.
C1756E (1.7RM). An Enlist E3 variety, it performs well across high- and low-yield environments. It features a strong disease package with excellent emergence and stress tolerance. Good in heavy soils and has average while mold tolerance.
C2355XF (2.3RM). An XtendFlex variety, it produces medium-tall plants that can handle tough soil conditions and poorly drained fields. It is a strong choice for no-till and narrow rows.
C2756E (2.7RM). An Enlist E3 variety, it is widely adapted with strong movement east. It has good standability with strong stress tolerance, and produces good plant height in tough soils.
Hubner
H22-41XF (2.2 RM). This soybean has a great disease tolerance package, including very good tolerance of Sclerotina white mold.
H33-52XF (3.3 RM). This variety has excellent yield potential over a broad geography, and good tolerance to sudden death syndrome and brown stem rot.
H35-31XF (3.5 RM). This variety provides outstanding performance across soil types and has excellent standability.
H47-30XF (4.7 RM). This soybean has excellent yield potential and good disease tolerance characteristics.
H54-10XF (5.4 RM). A tall plant with root knot nematode resistance and nice yield potential.
Revere (formerly Local Seed Co.)
IS3958E3S (3.9 MG). Great response on all soil types and row widths, and provides a large bean size. It has a light, tawny and tan appearance. Great pick for double-crop soybeans.
RS3316XF (3.3 MG). Medium plant with excellent standability. Works on narrow rows and will take an early planting. Best performance on high to moderately productive ground.
RS3626XFS (3.6 MG). Wide plant with a medium stance that cranks out the yields. Excellent standability with high yield potential. Will make a good double-crop soybean.
RS4128XFS (4.1 MG). A taller plant with excellent standability. Use on your moderate and less productive ground. Great option for a double-crop soybeans.
About the Author(s)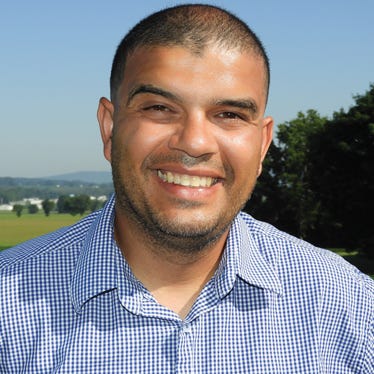 Editor, American Agriculturist
Chris Torres, editor of American Agriculturist, previously worked at Lancaster Farming, where he started in 2006 as a staff writer and later became regional editor. Torres is a seven-time winner of the Keystone Press Awards, handed out by the Pennsylvania Press Association, and he is a Pennsylvania State University graduate.
Torres says he wants American Agriculturist to be farmers' "go-to product, continuing the legacy and high standard (former American Agriculturist editor) John Vogel has set." Torres succeeds Vogel, who retired after 47 years with Farm Progress and its related publications.
"The news business is a challenging job," Torres says. "It makes you think outside your small box, and you have to formulate what the reader wants to see from the overall product. It's rewarding to see a nice product in the end."
Torres' family is based in Lebanon County, Pa. His wife grew up on a small farm in Berks County, Pa., where they raised corn, soybeans, feeder cattle and more. Torres and his wife are parents to three young boys.
Subscribe to receive top agriculture news
Be informed daily with these free e-newsletters
You May Also Like
---