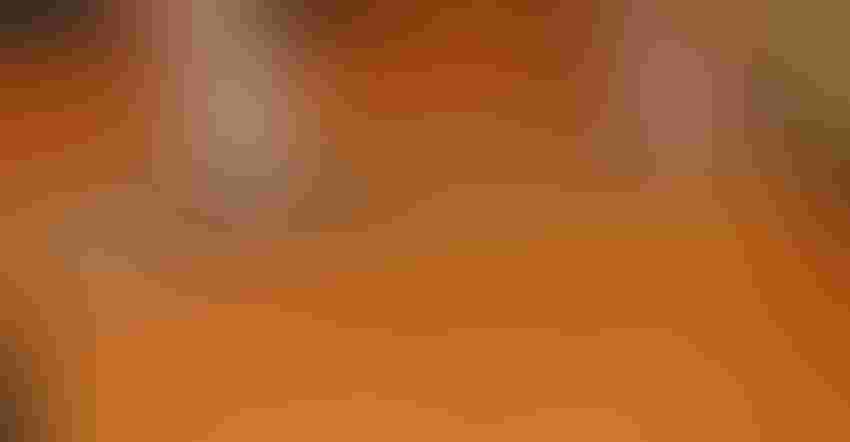 CONSISTENT SAMPLING: This person prepares to put a permanent mark at 7 inches from the bottom of a soil probe so anyone pulling samples will pull the same depth for each core.
Nathan Bush was asked to sample soil on a 9-acre field for a demonstration project. His goal was to determine where it made sense to pull samples, and how many samples should be pulled in the field.
Bush is an agronomist and soil consultant for Greene Crop Consulting Inc., Franklin, Ind. He pulls soil samples on many fields for several clients each year.
The first thing he did in this case was pull up the field on a satellite map. Then he overlaid soils information available from various sources, including the Web Soil Survey maintained by the Natural Resources Conservation Service. There were basically three silt-loam soils in the field — two with internal drainage issues and one with somewhat better internal drainage, but prone to erosion and usually located on a slope.

SOIL TYPES VS. SAMPLING ZONES: Nathan Bush looked at the field's three soil types (left image) and then walked the field. He divided the field into two soil sampling zones (right image) because he believed that was the practical way to manage the field.
After walking the field, Bush noticed that the soils map wasn't totally accurate, so he made adjustments. "They aren't always 100% correct, but it was close," he says. "The goal is to avoid lumping areas together which are likely very different."
Common-sense approach
At the same time, you must use common sense, Bush adds. "In a small field, it's more cost-effective if you could get by with a couple of samples instead of three or four," he notes. "You also have to factor in how someone can manage the field.
"Even with precision farming techniques, you need areas large enough to be manageable. If you find differences in soil fertility and make different fertilizer recommendations, it needs to be practical to variable-rate spread those areas in the field."
In this example field, Bush felt comfortable setting up two soil sampling, or management, zones. One consists of flatter, wetter soil types on the left-hand side of the field, while the other consists of more sloping soils. The topsoil tends to have less organic matter.
"If the lab found differences and we made different recommendations, it would be fairly easy to spread this field using variable-rate equipment, given the zones we set up," he says.
Read Separating soil types pays dividends on this website to see how Bush's decisions paid off.
Subscribe to receive top agriculture news
Be informed daily with these free e-newsletters
You May Also Like
---