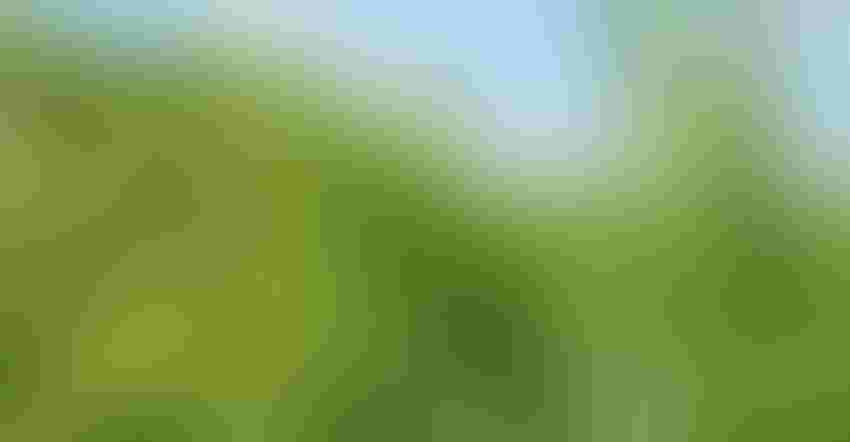 MARKET POTENTIAL: A plot of proso millet is planted at the High Plains Ag Lab near Sidney. Proso millet has nutritional traits that appeal to people who are health-conscious or have special dietary needs.
Farmers in Colorado, western Nebraska and South Dakota grow almost all the nation's proso millet.
Planted acreage of proso millet is small compared to other grain crops, like corn or wheat — typically about 100,000 acres in Nebraska and 500,000 acres nationwide.
But proso millet is well-suited to western Nebraska's semi-arid climate, and it fits well in the typical dryland crop rotation with winter wheat or sunflowers, according to Dipak Santra, alternative crops breeding specialist at the University of Nebraska-Lincoln Panhandle Research and Extension Center at Scottsbluff.
Proso millet also has several nutritional traits that appeal to people who are health-conscious or have special dietary needs, according to Santra. So, potential exists for new markets.
Finding new markets and uses for millet is the theme of the Third International Millet Symposium on Aug. 8-11 at the Marriott Inn in Fort Collins, Colo.
The symposium is jointly organized by UNL and Colorado State University. Chairs of the organizing committee are Santra and Jerry Johnson of CSU.
The symposium will cover millet production from a worldwide perspective, and is a rendezvous for millet buyers and sellers. The agenda will include presentations by High Plains producers, country representatives, millet breeders, cropping systems agronomists, millet industry partners, grain handling and processing operations.
The symposium will focus mainly on proso millet, also known as broomcorn millet, common millet, millet and hog millet. But it will also include other types of millet — pearl, foxtail, finger, little millet, barnyard millet, kodo millet and tef.
Much of the world's production comes from China, Russia, the U.S., Ukraine, India, Slovenia and Korea. In the U.S., three states produce 95% of the domestic crop: Colorado (about 50%), Nebraska (about 25%) and South Dakota (about 20%).
Proso millet is a good fit for western Nebraska because it is tolerant to drought and infertile conditions, and is adapted to many adverse environments. This is due to the short growing season and because it needs very little water and little synthetic fertilizer to get a decent yield. "This is a perfect crop for a changing climate," Santra says.
Helps fight weeds, pests
Proso millet is typically planted in late May or early June and harvested in late August or early September. It can extend or diversify the rotation, helping control weeds in winter wheat and reduce pressure from disease and insects, according to an Extension publication from Nebraska Extension and several other states, "Producing and Marketing Proso Millet in the Great Plains."
Millet is a common food ingredient in many Asian countries. In the U.S., however, it is mostly used as bird or livestock feed. But in recent years, it has also been used in human food and beverages like beer and whiskey.
The International Symposium on Broomcorn Millet (ISBM) is convened every two years. The first and second symposiums were held in China and South Korea, respectively. The third symposium will include academic exchanges, product displays from all over the world, and other activities.
Presenters will discuss topics such as breeding, genetics, germplasm, genomics and biotechnology; agronomy and production; and products and markets.
The agenda for Aug. 8-10 includes oral and poster presentations, product displays, and vendor displays. A field tour is planned for Aug. 11 to the Darren Bauder farm at Fleming, Colo., and the UNL High Plains Ag Laboratory near Sidney, Neb.
Invited speakers include the Colorado ag commissioner and several others who are involved in growing or marketing millet at the national or international level.
Delegates will be at the symposium from China, India, Japan, Korea, Taiwan, Malaysia, Thailand, Hong Kong, Germany, Switzerland, Italy, France, Slovenia, Canada and the U.S.
Visit the UNL Panhandle Research and Extension Center to learn more and register. Advance registrations are due May 30, and hotel reservations are due July 9.
This report comes from Panhandle Perspectives, a regular column from the University of Nebraska Panhandle Research and Extension Center.
Subscribe to receive top agriculture news
Be informed daily with these free e-newsletters
You May Also Like
---