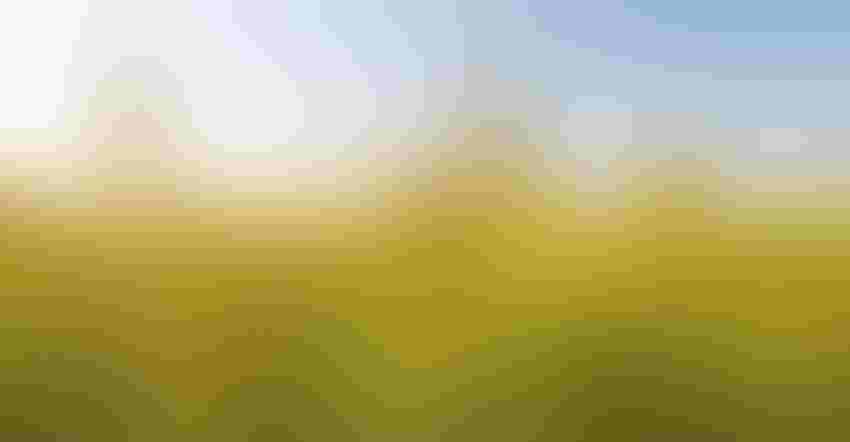 NITRATE TESTING: Kansas State University experts remind cattle producers to test for nitrate toxicity before feeding cattle forages this winter.
ToppyBaker/Getty images
Kansas cattle operations may be considering feeding more forages this winter. Crops like forage and grain sorghums, sudangrass, hybrid sorghum-sudan, and millet can be nitrate accumulators. That's why Kansas State University beef and crop specialists are again reminding cattle producers to monitor for nitrate poisoning before feeding.
In the Oct. 7 Agronomy eUpdate from K-State, a team of experts, including Sandy Johnson, Extension beef specialist; John Holman, cropping systems agronomist; Augustine Obour, soil scientist; and Jeanne Falk Jones, multicounty agronomist, explains what cattle producers should monitor. Nitrate poisoning can result in a lack of available oxygen for the animal, and it is more likely to happen when the plant is stressed by low fertility, hail, drought or freeze events.
The key to managing nitrates in feed is testing first: Don't gamble, the experts say.
Testing methods
Before testing forages, it's important to collect samples properly for the testing method that will be applied.
According to the experts, nitrate concentrations can be highly variable in the same field. In one Kansas study, they report, nitrate concentration of 23 large round bales of sudan from a single field averaged 2,764 parts per million, but ranged from 1,525 to 6,250 ppm on an as-fed basis.  
• Sample more. More samples collected from bales from different locations in the field can better represent potential variations. Sample 20% to 40% of bales of a given lot — same field, cutting, maturity and harvest.
• Sample method. When taking a core sample from a round bale, start from the wrapped side of the bale and core toward the center. About 75% of the hay is in the outside 18 inches of the bale, and this core sampling maximizes the number of layers in the bale that will be sampled.
• Standing forage. Sampling standing forage is a bit more awkward. One approach is to sample every 50 to 100 feet in diagonals across the field. Chop up samples into smaller pieces, mix well in a large bucket, and use a quartering method to create a subsample for analysis.
Quick tests
Cattle producers have a couple of options available to them for quickly testing for nitrates at the ranch: a diphenylamine quick test and nitrate test strips.
The diphenylamine quick test uses a solution of concentrated sulfuric acid, available from some county Extension offices. The experts warn that all precautions must be taken in handling and storing the solution. This test is most useful for evaluating standing green forage.
The green stem can be split open, and when drops of the solution are placed on the stem, a color change occurs when nitrate is present. Because nitrates accumulate in the base of the plant, testing from the base upward until no color change occurs can be helpful in determining a harvest plan.
Nitrate test strips are another test cattlemen can use. These have primarily been used to test nitrates in water or soil, or to assess the need for additional fertilization in growing plants.
Various types of test strips or kits are available. Some require you to press the test strip to the moist surface of a cut plant, or squeeze sap from the plant with pliers, a garlic press or hydraulic press; others suggest a dried and ground sample. Testing may require additional solutions and several steps to get to the final step of a color change (red-violet dye).
Reading the color change with a reflectometer or other tool provides more consistent results than the human eye. Smart phones have been tested as a possible way to read the color change but there are some consistency issues across phones and platforms. The experts remind you to watch for any expiration dates on the materials and appropriate storage conditions for unused portions.
To learn more about how to safely feed forages that may be higher in nitrates, visit bit.ly/nittox. A short video is also available that demonstrates forage sampling at bit.ly/fbforagesampling.
Source: The Kansas State Research and Extension is solely responsible for the information provided and is wholly owned by the source. Informa Business Media and all its subsidiaries are not responsible for any of the content contained in this information asset.
Subscribe to receive top agriculture news
Be informed daily with these free e-newsletters
You May Also Like
---