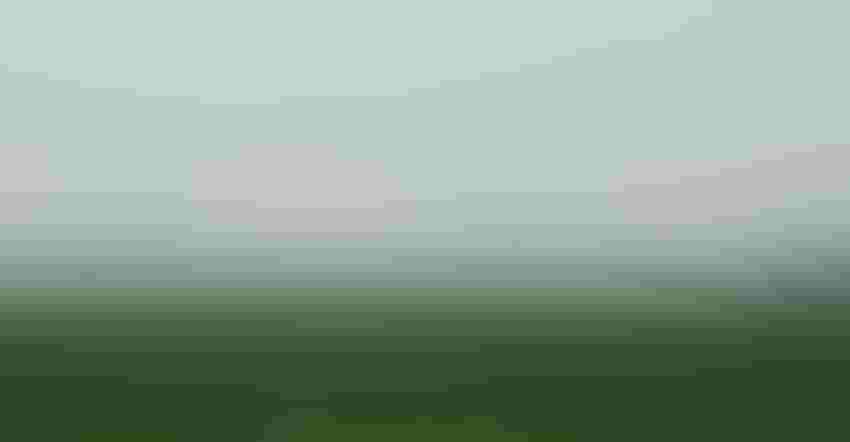 DROUGHT INTENSITY: Designating an area for drought severity involves looking at the entire water balance — the inputs and use on a large scale based on all the moisture in the bank account.
Tyler Harris
With dry conditions in different parts of the Great Plains and Midwest this growing season, some farmers and ranchers may find themselves asking: What do those drought categories on the U.S. Drought Monitor mean, and how are they determined?
Nebraska Farmer recently spoke with Brian Fuchs, National Drought Mitigation Center climatologist and U.S. Drought Monitor author, on the various factors the Drought Monitor accounts for.
Fuchs notes that regardless of the location, the methodology is the same — all data is gathered and used relative to the specific location.
"We know it's drier in the Southwest compared to the Southeast, and in Nebraska, compared to states farther East. Everything is relative to the local climate," Fuchs says. "When we start looking at drought intensity levels, we have several dozen inputs we look at — different drought indices, soil moisture, precipitation, satellite information, stream flows, groundwater, reservoirs and different time scales."
Each drought intensity level displayed on the Drought Monitor, from D0 to D4, is a response to how frequently those conditions occur for that specific area. For D0, this means the lowest 21st to 30th percentile in terms of drought severity, based on the factors mentioned above.
For D1, it means the lowest 11th to 20th percentile; D2, the lowest 6th to 10th percentile; D3, the lowest 3rd to 5th percentile; and if a region is categorized under D4, the lowest 2nd and 1st percentile.
"In wetter climates, of course you have higher precipitation, so that will affect the ranking from driest to wettest," Fuchs says. "If it's the 15th-driest it's ever been, that will fall into the D1 level. When you look at all the different variables, we're not cherry-picking the best or worst indices. We're trying to see where the majority are pointing. We call it the convergence of evidence. If you have all the evidence laid out before you, what is the convergence telling you?"
"In situations like this year, we'll see indicators all over the board," he adds. "Going back to 2012 when we had widespread substantial drought through the Midwest and Plains, that was a case where indicators were all pointing in the same direction. Every year is different."
These indicators include various drought indices that account for precipitation and evapotranspiration — the Palmer Drought Index, the Standardized Precipitation Evapotranspiration Index, Crop Moisture Index, and Evaporative Stress Index.
"Standardized Precipitation Index puts it into historical perspective right away," Fuchs says. "Instead of 50% to normal, what does that mean? SPI would tell you. It allows us to look at various time scales. We can look at the last 30, 60, 90 days; we can go all the way to the last year and look at how precipitation has been falling."
They also use satellite data to determine relative greenness for various land uses — including the difference between dryland and irrigated fields.
"We have a tool we helped develop with NASA looking at the vapor pressure deficit, how much moisture or lack of moisture is in the atmosphere that satellites are picking up on," Fuchs says. "It's telling us if an area is lacking in humidity or atmospheric moisture, you know it's a drier situation."
They also use Mesonet weather stations in states such as Nebraska and Oklahoma to measure things like soil radiation and wind speed to understand moisture loss because of atmospheric conditions.
"That gives a good baseline. So if a year is anomalous, it tells you how anomalous," Fuchs says. "With those Mesonet sites, a lot in Nebraska have been around since the '80s, and there's a good long-term history."
Designating an area for drought severity involves looking at the entire water balance — the inputs and use on a large scale based on the all moisture in the bank account.
"A lot of times some of the biggest questions or complaints are: We haven't had rain, or we have had rain, why didn't the map change?" Fuchs says. "We are not trying to replicate where it did and didn't rain. There are many tools that do that. We're trying to look at drought and all the factors that affect drought. Precipitation is a big one, but things like soil moisture, groundwater and things like that can bide you some time, so you're not reacting to every single precipitation event, but the entire water balance, especially in ag situations."
About the Author(s) Tyler Harris is the editor for Wallaces Farmer. He started at Farm Progress as a field editor, covering Missouri, Kansas and Iowa. Before joining Farm Progress, Tyler got his feet wet covering agriculture and rural issues while attending the University of Iowa, taking any chance he could to get outside the city limits and get on to the farm. This included working for Kalona News, south of Iowa City in the town of Kalona, followed by an internship at Wallaces Farmer in Des Moines after graduation.
Coming from a farm family in southwest Iowa, Tyler is largely interested in how issues impact people at the producer level. True to the reason he started reporting, he loves getting out of town and meeting with producers on the farm, which also gives him a firsthand look at how agriculture and urban interact.
Subscribe to receive top agriculture news
Be informed daily with these free e-newsletters
You May Also Like
---