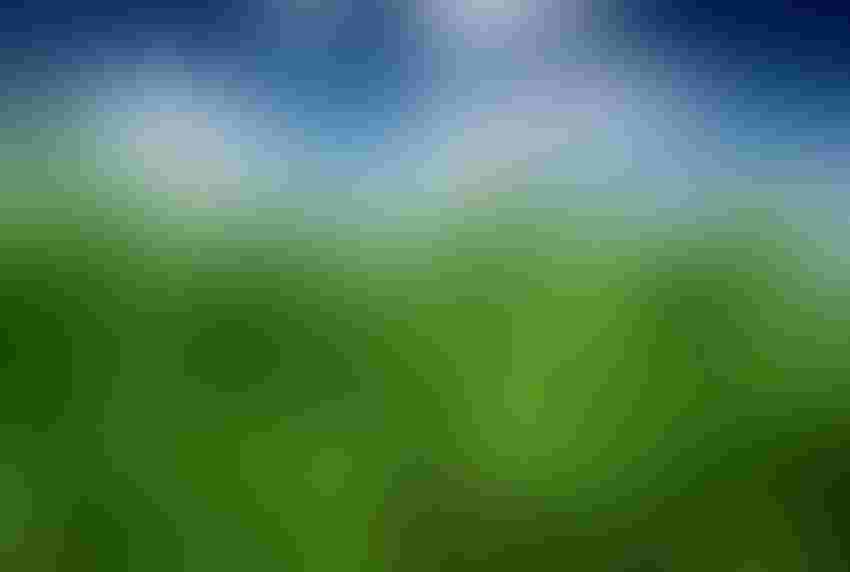 Ideas diverge widely about just how big U.S. crops are this year. Farmers offered differing opinions last week as the growing season began to wind down.
On average, producers posting Feedback From The Field rated their corn a little better, and soybeans a little worse, compared the previous week. But their assessment of corn and soybean yields both declined. And farmer ratings and yield forecasts remain below benchmarks from USDA's Crop Progress report and Aug. 10 production estimates.
Growers last week put corn yields at just 161.2 bushels per acre, more than 8 bpa below the government. Soybeans came in at 46 bpa, 3.4 bpa below USDA's first survey of farmers and their fields. Both those figures are close to the median levels growers submitted in 225 postings over the past month.
While crops are racing towards maturity in some areas, fears of frost damage rose to the forefront this week, as temperatures dip into the 30s in parts of the western Midwest.
"Need all of September, and half of October frost free," wrote a grower near Crystal, North Dakota. "Dryness is delaying maturity as well."
Even those whose yield potential is strong are worried about whether fields will make it to the end of the growing season.
"Way above average," a grower near Mauston, Wisconsin, said of his fields. "Got all of our corn in on time, looks good. We need heat."
Near LeMars in northwest Iowa, a producer put corn yields at 182 bpa, with soybeans at 60 bpa. Corn looked 5.6% below last year and 3.2% below the four-year average, with soybeans 18% and 12% lower respectively.
Crops fared worse to the north in Breckenridge, Minnesota, said a grower in the western edge of the state who put corn at 137 bpa and soybeans at 34 bpa.
"Too wet early then too dry," was the verdict. "Huge variation in the area on row crops"
Click this Feedback From The Field link to rate crops in your area and provide yield estimates in your fields. We'll update reports with the interactive map below that lets you see what other growers are saying around the country. Click the box in the upper left-hand corner to bring up the weekly index; scroll down to see the most current week.
Follow season progress by clicking on the links below.
Feedback from the field - April 24, 2017 - Growers report slow start in northwest Corn Belt.
Feedback from the Field - April 28, 2017 - 'Baby it's cold outside' isn't the song farmers want to hear.
Feedback from the Field - May 8, 2017 - Emergence sputters as planting slows
Feedback from the Field - May 12, 2017 - Farms make progress but weather still an issue
Feedback from the Field - May 17, 2017 - Growers wary of this week's new storms
Feedback from the Field - May 19, 2017 - Farmers face cold, wet end to May
Feedback from the Field - May 23, 2017 - Planting proceeds, questions remain
Feedback from the Field - May 26, 2017 - Some growers wonder if it will ever stop raining
Feedback from the Field - June 5, 2017 - Emerging drought threatens spring wheat crop
Feedback from the Field - June 7, 2017 - Progress, problems noted in early growing season
Feedback from the Field - June 12, 2017 - Conditions turned hot and dry last week
Feedback from the Field - June 19, 2017 - Rains improve conditions, but challenges remain
Feedback from the Field - June 26, 2017 - Crops improve but remain below average in year of extremes
Feedback from the Field - July 3, 2017 - Farmers report dire conditions on the northern Plains
Feedback from the Field - July 10, 2017 - Growers still say conditions are below USDA's crop ratings
Feedback From The Field - July 17, 2017 - Too much or too little: No Goldilocks moment for U.S. crops
Feedback from the Field - July 31, 2017 - Growers say crops still suffering despite rain and cooler temperatures
Feedback from the Field - Aug. 7, 2017 - Growers note small improvement overall in corn and soybeans last week
Feedback from the Field - Aug. 14, 2017 - Crops improve but growers say yields are below USDA forecast
Feedback from the Field - Aug. 21, 2017 - Rain still crucial as growing season winds down
Feedback from the Field - Aug. 28, 2017 - Mild weather improves crops though problem pockets persist
About the Author(s)
Subscribe to receive top agriculture news
Be informed daily with these free e-newsletters
You May Also Like
---