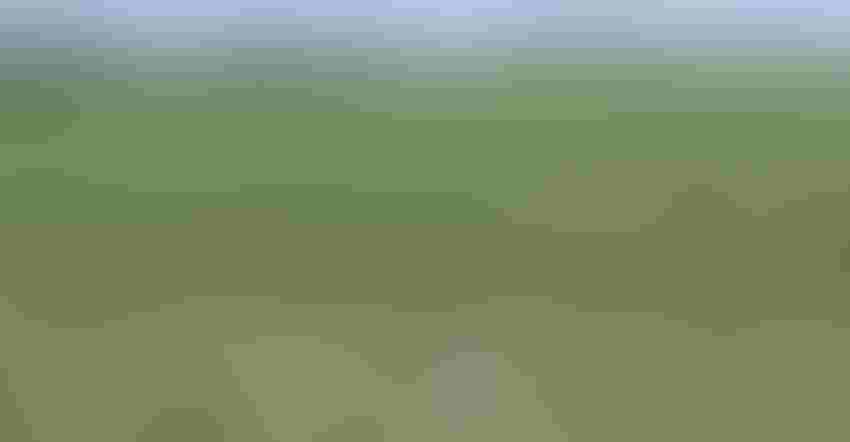 Growers reported declining crop conditions last week, with many saying they're getting too much or too little rain as the second half of summer begins. Ratings for corn and soybeans slipped below average, according to results posted on Feedback From The Field last week, far worse than reported by USDA.
By far the toughest conditions are on the northern Plains, where the Dakota drought took a toll on corn, soybeans and spring wheat.
"Will have zero corn in 50-mile radius," wrote a producer south of Mitchell, South Dakota.
"Crops are burning up in day after day 90 degree heat," added another in central North Dakota. "We need rain."
Not all the news was bad, as beneficial moisture fell in some areas. "Drought stress was beginning to set in but got a nice rain yesterday," said a grower in southwestern Minnesota on Wednesday.
However, for those in parts of Ohio and central Indiana, storms were too much of a good thing. A producer south of Lafayette, Indiana, received four inches, enough to take out soybeans that were already replanted. Some soybeans had not canopied as of Sunday, the farmer said.
Many of those posting commented about uneven stands after a season filled with a stressful start and lots of replanting.
"We have some corn that has started to tassel and some corn that is 4 inches tall," wrote a farmer near Kokomo, Indiana. "Some in the same fields. Most uneven corn that I can remember."
Click this Feedback From The Field link to rate crops in your area. We'll update reports with the interactive map below that lets you see what other growers are saying around the country. Click the box in the upper left-hand corner to bring up the weekly index; scroll down to see the most current week.
Follow season progress by clicking on the links below.
Feedback from the field - April 24, 2017 - Growers report slow start in northwest Corn Belt.
Feedback from the Field - April 28, 2017 - 'Baby it's cold outside' isn't the song farmers want to hear.
Feedback from the Field - May 8, 2017 - Emergence sputters as planting slows
Feedback from the Field - May 12, 2017 - Farms make progress but weather still an issue
Feedback from the Field - May 17, 2017 - Growers wary of this week's new storms
Feedback from the Field - May 19, 2017 - Farmers face cold, wet end to May
Feedback from the Field - May 23, 2017 - Planting proceeds, questions remain
Feedback from the Field - May 26, 2017 - Some growers wonder if it will ever stop raining
Feedback from the Field - June 5, 2017 - Emerging drought threatens spring wheat crop
Feedback from the Field - June 7, 2017 - Progress, problems noted in early growing season
Feedback from the Field - June 12, 2017 - Conditions turned hot and dry last week
Feedback from the Field - June 19, 2017 - Rains improve conditions, but challenges remain
Feedback from the Field - June 26, 2017 - Crops improve but remain below average in year of extremes
Feedback from the Field - July 3, 2017 - Farmers report dire conditions on the northern Plains
Feedback from the Field - July 10, 2017 - Growers still say conditions are below USDA's crop ratings
Subscribe to receive top agriculture news
Be informed daily with these free e-newsletters
You May Also Like
---