Building on more than 51 years of service to the agriculture industry, the T.E. "Jake" Fisher Delta Research Center will show research for farming in a new era at its annual field day.
University of Missouri researchers will host an annual Field Day, 9 a.m. to 2 p.m., Friday, Aug. 31 at the Delta Research Center.

Gene Stevens, crop production specialist, talks to producers about erosion. Photo credit: University of Missouri
Nestled in the Missouri Bootheel in one of the most important agricultural regions of the state, the T.E. "Jake" Fisher Delta Research Center is part of a network of research centers across Missouri, extending the College of Agriculture, Food and Natural Resources' (CAFNR) research to nearly 14,000 acres to meet the regional research and demonstration needs of agricultural producers and natural resource managers.
This year's Field Day will feature four tours, showcasing the latest in soybeans, weed control, irrigation, fertilizers and biofuels research. After touring the research plots and learning about the latest developments in agriculture, attendees can enjoy a free lunch starting at 11 a.m.
Soybean Tour
Improved Soybeans for Missouri - Grover Shannon
Progress on Flood Tolerant Soybeans - Scotty Smothers
Nutrient Availability and Impacts on Soybean Health - Allen Wrather
Weed Tour
Managing Herbicide-Resistant Weeds in Missouri - Kevin Bradley
Palmer Amaranth Management with Growth Regulators - Reid Smeda
Weed Resistance Management with Multiple Modes of Action - Anthony Ohmes
Irrigation Tour
Cotton Irrigation Scheduling - Andrea Jones
Using Wireless Sensors to Schedule Irrigation - Joe Henggeler
Drought Tolerance - Earl Vories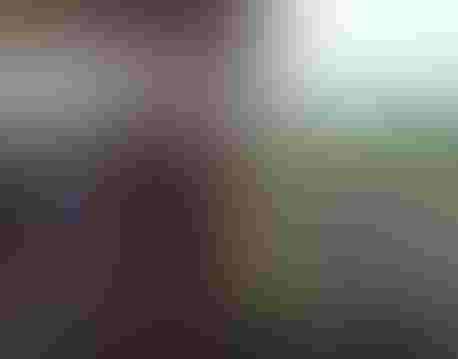 Grover Shannon, soybean breeder, answers a question at the annual Field Day. Photo credit: University of Missouri
Fertilizer and Biofuel Tour
Corn and Soybeans are Different - David Dunn
Harvesting Sweet Sorghum for Biofuel - Chris Evans
In-Field Tissue Testing for Crop Nutrients - Gene Stevens
Trent Haggard, who took the helm as director of the 1,024-acre center on July 16, said his team works tirelessly to advance agriculture in the Bootheel and beyond. Innovative research at the center is helping to move farming into a new era, enabling farmers to meet growing demand for food, fuel and fiber and endure unpredictable climate conditions, such as the 2012 drought.
Attendees can learn about wireless soil monitoring that provides up-to-the-minute data on soil moisture content, so producers can irrigate at the optimal time. "Missouri is becoming one of the leading states in wireless irrigation sensing," said Joe Henggeler, MU irrigation scientist.
In the cotton field, Andrea Jones, a research associate, will discuss cotton irrigation scheduling, and give producers a simple, time-saving tool to schedule irrigation, thus conserving valuable resources and improving yields.
Scotty Smothers, a research associate at the center, will share results of flood tolerance trials of soybean varieties. With many acres graded for rice production and the popularity of a soybean/rice rotation, flood tolerance is critical to maintain profitable yields, Smothers said. Research and soybean breeding has significantly minimized yield reduction from flooding in many experimental lines. Attendees can see the results for themselves in a side-by-side comparison of experimental varieties, plant introduction (PI) lines and current varieties released to the public.
CAFNR is changing the core components of society that impact what we eat, where we live and how we'll face tomorrow. As the University of Missouri's College of Agriculture, Food and Natural Resources, we are at the forefront of research and education, working toward global sustainability.
Source: University of Missouri Extension
Subscribe to receive top agriculture news
Be informed daily with these free e-newsletters
You May Also Like
---