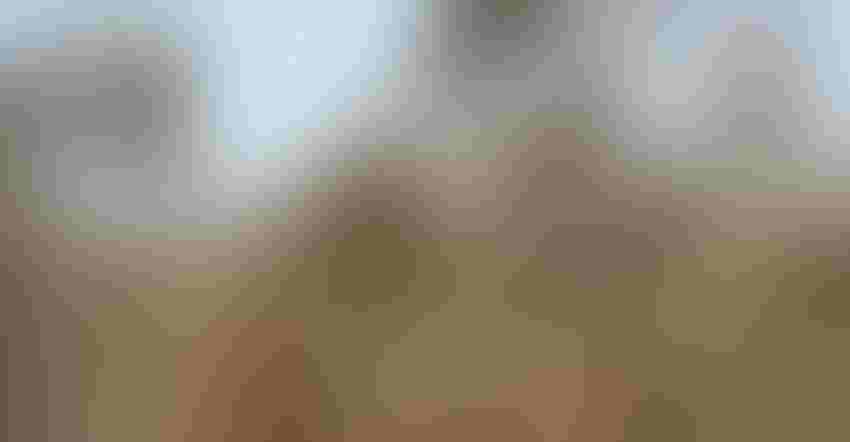 HIGH YIELDERS: The new Credenz soybean line enters a competitive market, but it brings along new weed control options and a heavy research and development focus from BASF.
Willie Vogt
The announcement in 2015 was low-key. U.S. ag journalists in Germany for a Bayer media event got a surprise when the company decided to announce its new soybean brand for the U.S. and South America. What started with the acquisition of HBK seeds earlier grew into the national brand Credenz on that Saturday morning.
Fast-forward to the 2020 season, and that Credenz brand was part of the package of products shed during the Bayer acquisition of Monsanto, with BASF the buyer. And for this upcoming season, BASF is ready to roll with 43 new varieties — with more than 20 for the Midwest and more than 20 for Southern growers.
"We cover Group 0 to Group 7 soybeans," says Allen Gent, head of U.S. soybean business for BASF. "We have a large retail network and span the entire U.S. market."
Credenz will also offer many varieties with the LibertyLink GT27 trait, which provides resistance to Liberty herbicide (another tool BASF picked up from Bayer) as well as glyphosate. In addition, that trait will provide resistance to a new HPPD herbicide (which is still under review), offering future weed control options.
"The LLGT27 trait is a big part of our portfolio," Gent says. "We have [Roundup Ready 2 Xtend] in some areas of the U.S. We have what growers need from a trait perspective in weed control today."
The LibertyLink system has yet to show any resistant weed breaks, and it remains a solid choice for growers seeking to keep ahead of tough yield-robbers.
The LLGT27 is important to BASF since it's now the partner with MS Technologies for its development. Gent explains that the company works more with traits developed at BASF for the future. "We're getting down to what the grower needs, and bringing traits that allow them to operate in the area they're in," he says.
All about yield
But what about germplasm and the Credenz line? "We have a lot of new varieties, and we're looking at product advancement," he says. "We're seeing that Credenz, as a whole with LibertyLink, performs a couple bushels better than Xtend; and we're going to the new LLGT27 trait, where we see a 2- to 5-bushel-better performance than the LibertyLink platform."
Gent notes that Credenz will offer growers plenty of choice through all maturity ranges. "We have no primary maturity group. Group 2 and 3 varieties are a majority of the acres, but we've had an uptick across many maturities," he says. "When a grower looks at planting soybeans, he usually considers two to three brands to manage risk for harvest and planting."
Credenz soybeans will be sold through a retail network, and the company has partnered with retailers across the Midwest. As for seed treatment, BASF will also offer another tech it acquired from Bayer — the Poncho-Votivo combo that has been very popular. And the company has iLevo, which provides nematode control as well as helps fight sudden death syndrome in soybeans. In addition, BASF is launching Obvius Plus, a fungicide treatment which can be paired with those legacy Bayer products.
Credenz and the future
And what does this relatively new soybean brand Credenz mean to the grower? "We know you look at it as, this is a BASF brand," Gent says. "We've seen a lot of mergers and acquisitions, but the one thing that was heard from a grower perspective is the need to maintain innovation. As we look further down the pike, we're bringing innovation forward to the grower."
He notes that BASF is a "research and development powerhouse," and that the Credenz brand is backed behind that BASF brand.
"Seed is an emotional purchase, and we're working to set up a sales organization to support our channel partners and their growers," he says. "They're making decisions when they plant and even after they plant, and they need advice through the season. We want to help provide that local support."
The Credenz name may not be known by many, though it is the 10th most-planted brand in the U.S. already. Gent promises an effort to get the name out there, but so far, he's "excited with the success we've made for a relatively small brand."
Subscribe to receive top agriculture news
Be informed daily with these free e-newsletters
You May Also Like
---