 Father knows best. That's why – when it comes to selecting soybean varieties – Dick Mahoney gets advice from his son.
Dick, 57, farms in west-central Minnesota. His son John, 34, is an agronomist for Centrol Crop Consulting. Dick has been farming for 35 years and has plenty of experience choosing seeds. But the speed of genetic advances makes variety selection increasingly complex, he says. And rising seed costs put more on the line than ever before.
"When I started farming we planted all public varieties," Dick says, "and we'd plant the same ones" year after year. "Now, varieties come and go so much faster." So these days, Dick calls on his son to help find the best soybean variety for each field.
Choosing the right mix of soybean genetics and defensive traits makes a bigger difference than growers credit, says Vince Davis, University of Illinois Extension soybean specialist. He suspects that soybean seed selection often gets short shrift compared to corn hybrid selection. "Growers need to focus on selecting soybean varieties on a field-by-field basis. It's one of the most important decisions we make – and we could do a better job."
Start by studyingofficial university variety trials. These carefully designed public trials – which are performed at many locations and usually repeated for several years – let growers compare and rank varieties from many companies. University trials are the best way to identify "the top-yielding group of varieties," Davis says.
Independent trials are also good sources of variety performance, says Shaun Casteel, Purdue University Extension soybean specialist. "They test the same lines as the university variety trials at multiple locations."
Private seed-company trials are valuable for choosing among the varieties offered by a particular company, says Seth Naeve, University of Minnesota Extension soybean agronomist. Drawing on data from hundreds of trials, "they know the strengths and weaknesses of each variety really well." But he reminds growers that "private company trials don't tell you how they stack up against their competitors."
Pick varieties that performed well at many locations across your region, says Iowa State University Agronomist Jim Rouse. Those are the most likely to do well on your farm next year. Why?
Every variety has a genetically determined yield potential, he explains, but actual performance depends on growing environment. And remember, Rouse says, that "yield trials do not have to be performed on your farm, on your soil type or even under your crop rotation scheme to provide relevant data."
John and Dick Mahoney comb through Centrol's multi-year database of more than 5,500 soybean trials to choose a seed portfolio that fits their soils and cropping practices. Dick and his brother Steve grow 1,750 acres of soybeans, corn and wheat in Stevens and Douglas counties. Their soils range from medium to high productivity, they use minimum tillage and a few of their fields receive manure applications.
Look for defensive traits
The Mahoneys lookfirst for the defensive traits they need in maturity groups 0.8, 1.3 and 1.4. "With corn hybrids, we look at yield first and then characteristics," John says. "But with soybeans, you can lose a lot of yield if you put too offensive a variety on tough ground." Their top priorities are high resistance scores for soybean cyst nematode (SCN) and iron deficiency chlorosis (IDC).
SCN has posed a chronic threat since the Mahoneys first discovered it in their fields about six years ago. They count cysts on the roots every July while scouting for aphids. "Our levels are low," Dick says, "and we're trying to keep it that way." That's essential for preserving the land's soybean productivity, John adds. "If cyst levels get high, it's a long process to lower them just a little bit."
About a quarter of the Mahoneys' fields have a history of IDC. Even temporary yellowing can take a big bite out of yield, so "we have to choose a strong variety for that," John says.
The Mahoneys' manured ground tends to have problems with white mold. Susceptible soybean varieties "can take a 30-50% yield hit," John says. In fields with white mold history, they select varieties with high Sclerotinia resistance, and they also look carefully at plant characteristics such as height, bushiness and leaf size. Dick also plants high-risk fields in 30-in. rows and lowers the seeding rate to about 150,000/acre.
The Mahoneys take advantage of good nearby markets for specialty soybeans. Dick grows seed beans for Indiana-based Remington Seeds. He also grows non-biotech food-grade soybeans, which he markets through Midwest Shippers Association.
Choosing seed bean varieties is probably the trickiest challenge of all, he says. "You don't know as much as you'd like to about them because they are new. And you're taking a chance that they will pay a premium if quality is not met and demand is not there."
Dick and John usually wait until December to make their seed selections, so they can look at University of Minnesota variety trials and Centrol data. "I like to wait until we have as much yield data as possible," Dick says.
"Farmers tend to book seed in volume and then think about where to put it later," Naeve observes, partly because of early booking discounts. That's backwards, he says. "Think about where you're going to place seed before – not after – you book."
"I do like to take advantage of good incentives," says Bob Klein, University of Nebraska Extension agronomist, especially for varieties that have performed well for a few seasons. But weigh discounts against the need for complete information, he says. "If it's a small discount – 2% or 3% – I wouldn't jump at it. But if you can get 7% or more, that looks pretty attractive."
Be cautious about planting new varieties that have little historical yield data, Klein adds. Try them on a few acres first. "If a new variety does well on your farm, then look at other trials to see if it held up in other locations."
Do your homework and spend plenty of time picking the right soybean varieties for your farm, Naeve says. "I can't overstate the importance of it. No other single management decision has as much impact on returns as variety selection."
More tips on soybean seed selection
• Balance yield potential and consistency.It's common for one soybean variety to out-yield another by as much as 25% in the same field, with the same inputs and the same management, says Shaun Casteel, Purdue University Extension soybean agronomist. In Purdue's 2009 variety trials, for example, the difference between high- and low-yielding varieties ranged from 6 to 12 bu.
But yield potential is only half of the equation, Casteel says. "High yield is the foundation of variety selection, but high-yield potential doesn't do you much good if the variety only performs well half the time. Yield stability is the other part."
• Match seed agronomics to field history.Variety selection plays a key role in managing weeds, diseases and pests, says Seth Naeve, University of Minnesota Extension soybean agronomist.
Many soybean varieties offer excellent tolerance to major yield robbers, such as brown stem rot, iron deficiency chlorosis, Phytophthora root and stem rot, white mold, soybean cyst nematode, soybean mosaic virus, and sudden death syndrome, which was widespread in the Midwest in 2010. New varieties with soybean aphid resistance will be available in 2011.
On the horizon: 2,4-D and dicamba-tolerant varieties. As glyphosate-resistant weeds loom, "weed control may re-enter the seed selection process," says Vince Davis, University of Illinois soybean agronomist.
• Select for oilseed traits.Don't overlook opportunities to earn a premium for qualities such as oil and protein content, says Bob Klein, University of Nebraska Extension agronomist. Oil and protein are influenced by weather and management, but also by genetics. "U S. growers need to try to get those up" to remain competitive in world markets, Klein says.
• Ensure diversity."Genetic diversity spreads out risk. But we don't do as good a job on this as we could," Davis says.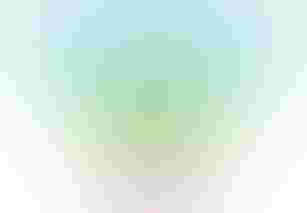 One reason is co-branding of seed genetics. To avoid buying the same variety or resistance package under different names, ask questions. "Seed salesmen have a good handle on which varieties are genetically related," Davis says. You can also obtain genetic diversity by selecting varieties that differ in maturity, disease and insect resistance, plant height and other characteristics, Klein adds.
• Keep good records."Record keeping is one of the weakest management areas I see on farms," says independent crop consultant Curt Burns of CB Agronomics, Stewart, MN. When you're selecting defensive seed traits, "You need to remember exactly what happened two or three years ago, or diseases can pop up on you."
The pathogens survive a long time in the soil, Purdue's Casteel says, and if weather conditions are favorable, they'll come roaring back, so "you need to be out scouting your fields to make future seed selections."
Subscribe to receive top agriculture news
Be informed daily with these free e-newsletters
You May Also Like
---