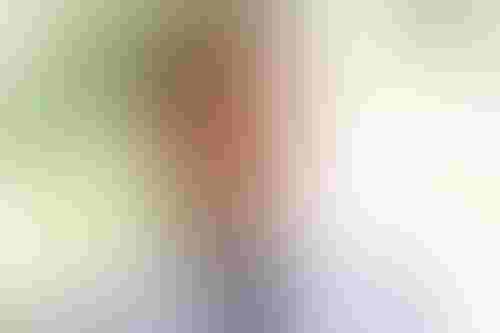 It's been a busy year for Syngenta. Healthy growth in the company's crop protection and seeds businesses worldwide, new products, and a pipeline with products in their final stages of commercial introduction have put worldwide sales at approximately $10.4 billion in the first nine months of 2011.
But the company has also looked inward and earlier this year announced a new strategic direction that will integrate its crop protection and seeds business in the U.S. and around the world. Syngenta expects the new business model, which has been in development for several years and has already been implemented in other countries, to propel its business to more than double sales of key crops post 2015.
Farm Industry News met with Davor Pisk, chief operating officer of Syngenta International, at the company's world headquarters in Basel, Switzerland, for an exclusive interview about Syngenta's new marketing structure, plans for the U.S. market, and what these changes will mean for U.S. growers.
FIN: In February, Syngenta announced the company's restructuring plan for the U.S. market. What will the changes mean for U.S. producers?
Pisk: The ongoing reorganization of our commercial units in the United States and elsewhere is part of a global strategy at Syngenta. The driver for this strategy is the recognition that we cannot address the challenges of the future by doing things we did in the past. We need to increase agriculture productivity significantly more than we have in the past one-and-a-half to two decades to meet the needs of a growing population. And as an industry we have to start to invent solutions to that challenge.
So we looked at future needs, our capabilities as an innovator and research and development company, and how we can do things differently to drive productivity. By integrating our seeds and crop protection technologies, looking at the relationship between chemistry, genetics and biotechnology at an early stage of development as well as into research and production, this will lead to better innovation.
In addition, we see the challenges our customers face in meeting this need for increased productivity. There is greater complexity to their business, including social pressures, economic pressures and the value chain. We want to simplify our approach to our customers while enabling them to become more productive and maintain sustainability.
And we have already seen benefits from this introduction. With our Vibrance seed treatment recently launched in some markets, we were working to develop a fungicide for use in seed treatment. In the process we discovered properties that improve root vigor. This was not expected. Because our teams are integrated, we were able to share our discoveries with other areas of our research.
How would Syngenta characterize its role in the U.S. market?
We have a strong position in the U.S. market in crop protection and chemistry, and are a number-three player in the seeds market. We have a broad portfolio of technologies and crops.
If you look at our biotechnology portfolio, we have a large selection of products on the market and in the pipeline. In our crop protection business, our fungicide and herbicide portfolios have a lot of strength and clear leadership. We feel pleased to have the technology we have, which is particularly suited for the U.S. market.
What products or services are the key areas of growth for Syngenta in the U.S. market?
In our fungicide business in corn, we have seen growth in the 20 to 40% range. We have seen excellent adoption of our traits in corn, particularly Viptera. And our genetics portfolio has performed exceptionally well. Outside of corn and soybeans, we have seen dramatic market share growth in sugar beets, growth in the vegetable seeds and chemicals business, and we have entered into the fresh produce market with seedless watermelon and melon products that offer a new value proposition to customers.
How will Syngenta extend its presence in the U.S. market?
We have an excellent pipeline of new products to bring to the market. The emphasis is really going to be on using our new strategy with our technology pipeline. Our emphasis will be on organic growth, but that is not to say we would not acquire businesses that offer opportunities.
We will work with our channel partners and dealer networks to bring our technology to growers. As part of our new strategy, we see the opportunity to partner with others in the agriculture sector to bring new solutions to market through the use of adjacent technologies.
From a global perspective, how important is the U.S. market to Syngenta?
In terms of size of our business, it is of enormous importance. But it is also important in the technology leadership we have in the market. The U.S. is a center of technology, where new technologies, whether biotechnology or chemistry, are deployed. It is critical as a place that drives cutting-edge technology and innovation. Its significance is beyond financial because it sets the opportunity for innovation in other markets as well.
What are some of the biggest challenges that U.S. producers face and how will Syngenta meet those challenges?
The issues center around driving productivity from their operations. This is central to everything we are trying to do with our new strategy. We are putting the grower first and designing offers and solutions to allow growers to become more productive. 
Another issue is sustainability and how we can ensure that agriculture develops in a way that is sustainable. We need to give customers confidence that what they are undertaking is sustainable.
A third challenge is the increasing environmental impact. We have extremes of drought, floods, heat and cold. The weather is never a complete surprise to farmers. But I think most would agree that we are seeing more extremes. Our technology is addressing those issues.
Another challenge U.S. producers face is an increasing intensity of  regulation. We want to simplify that as much as possible. Our refuge-in-a-bag corn hybrid will make refuge management much easier for growers while maintaining focus on sustainability and productivity growth.
Where does Syngenta see its greatest growth potential, and what challenges lie ahead?
Perhaps our greatest growth potential lies in releasing the creativity of our people. Our integration strategy is designed to bring together our technology across businesses, bringing in expert knowledge and addressing new challenges in a new way. Allowing innovation and technology to thrive will be our single greatest opportunity.
I am excited about the technology pipeline, including new products that will be launched in the U.S. and other markets. Our crop protection pipeline contains new products that will help protect plants from disease attack. There are huge opportunities for Syngenta and the way we operate, the way we go to market, and the way we do business.
Clearly, a challenge from any technology provider is that our products are not always well understood by the public. We need to communicate the value of our products and ensure that what we bring to market is going to benefit society as a whole. The corporate social responsibility agenda for Syngenta is a priority for us. We see it as an opportunity for us to continue to demonstrate, deliver and communicate the benefits Syngenta brings.
Inventing solutions that are of practical use and benefit to growers is incredibly important in today's world in helping to solve the challenges of food security.
Subscribe to receive top agriculture news
Be informed daily with these free e-newsletters
You May Also Like
---