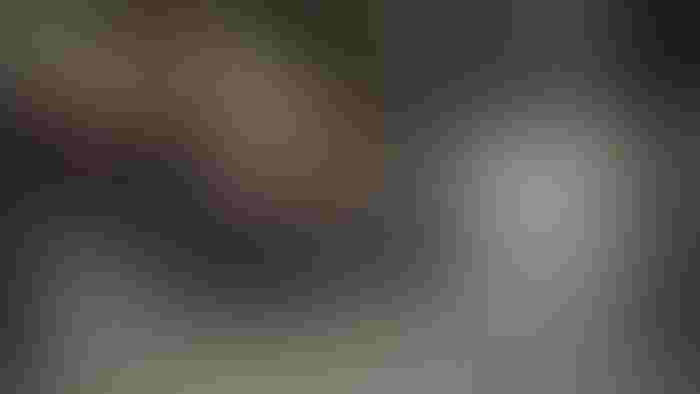 When certified crop adviser Troy Jenkins is not traveling around northern Indiana or southern Michigan assisting Ceres Solutions retailers and farmers, you can find him at his desk at the Ceres Solutions fertilizer and chemical hub near Mentone, Ind. Recently, Jenkins, Indiana CCA of the Year, provided a guided tour of the facility for Indiana Prairie Farmer.
So, come along on this virtual tour of a large, modern retail facility that also serves as a hub for other commercial retailers. See how automation lowers the number of workers required and increases safety. Technology makes loading and unloading of both fertilizer and chemicals safer and more efficient.
Chemical facility
"One person can operate loading and unloading of chemicals, thanks to computerized controls," explained Larry Easterday, overall facility manager of the Mentone Ceres Solutions hub. "The chemical building is diked, and we can work out of both bays at once."
The building houses 10 individual 10,000-gallon stainless steel tanks, each designated for a different product. Mixing and loading can be fully automatic, or smaller amounts of chemicals not stored in large amounts can be added by hand.
One bay contains a washout for empty semitrailers. Water is collected and processed on-site. In fact, no water or runoff leaves the entire acreage. An outdoor retention pond collects and holds runoff.
Fertilizer storage
A large amount of both dry and liquid fertilizer stored at the facility comes in via railcar. Easterday said that counting the next-door fuel facility, they can accommodate 105 railcars at once.
"A potash train is 75 cars, and the original intent was to be sure we could accept a full train of potash," he said.
Two 2 million-gallon storage tanks are available for storing liquid fertilizer. In addition, a huge building with large bays provides dry fertilizer storage. The dry fertilizer facility includes space for blending and mixing. When fertilizer is unloaded from train cars, it enters the top of the storage building on a conveyor belt and drops into the correct storage bay based on fertilizer analysis.
Some of the fertilizer storage space is rented to another co-op, Cenex Harvest States, Jenkins explained. So, CHS often owns a large amount of fertilizer in the facility, even though Ceres Solutions owns the land and buildings.
Farmers can access the liquid fertilizer building if they need to get a load anytime day or night. "Once they're trained on procedures, we provide an access code," Easterday said. "They can pick up a load 24/7. It's a real advantage during busy seasons."
Seed building
This Ceres Solutions hub also includes a large building for warehousing seed brands that various Ceres Solutions locations handle, Jenkins said.
"We also can treat soybean seed in that building," he added. "There are some products we offer that customers want that may not come on seed normally. Having the seed treater allows us to add whatever someone needs."
Subscribe to receive top agriculture news
Be informed daily with these free e-newsletters
You May Also Like
---