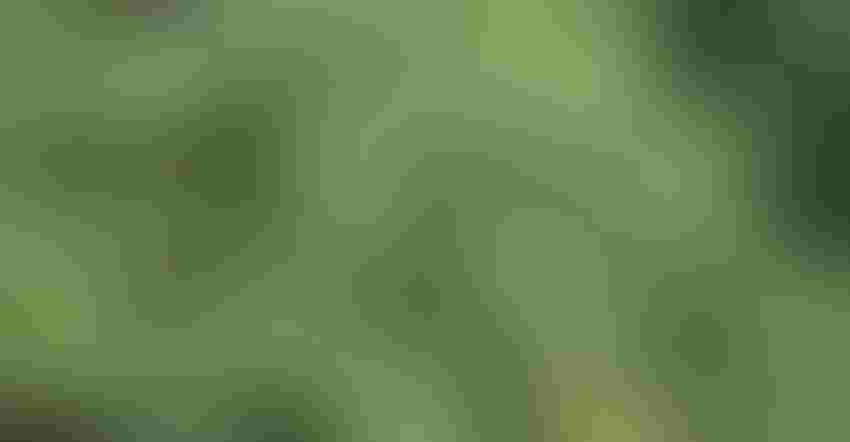 RUNNING HIGHER: OISC reported on July 6 that it had logged 50 drift complaints suspected to be related to dicamba, compared with 26 by that time in 2017.
In late June, Dave Scott, pesticide administrator for the Office of Indiana State Chemist, reported to Indiana Prairie Farmer that the numbers for both overall herbicide drift complaints and dicamba complaints were running ahead of a year ago. That was a bit disappointing considering the tremendous amount of training the OISC and Purdue University Extension conducted during the off-season.
Some speculated that the claims might be higher because the season was running ahead of pace in crop growth and heat units compared to the previous year. However, as of July 6, the most recent update indicated that the trend is still the same — overall official claims and dicamba claims filed with OISC are both up compared to a year ago, according to Scott.
OISC reported to Purdue Extension weed control specialists Bill Johnson and Joe Ikley on July 6 that it had logged 135 total herbicide drift claims, with 50 of those suspected to be related to dicamba. By the same date last year, it had logged 111 claims, with 26 related to dicamba.
Until 2017, OISC had logged more than 100 total complaints in an entire season only a couple of times in nearly two decades. OISC officials suspected weather conditions with a wet spring contributed to the rise in claims last year.
Johnson and Ikley noted in the weekly Purdue Pest & Crop Newsletter that dicamba applications should be tapering off since nearly all fields, except double-crop soybeans, are now past the growth stage allowed for application on dicamba labels. Realistically, however, with lots of weeds still in many fields, there is no guarantee some may not push the envelope, even though they would be making off-label applications.
It can take 14 to 21 days for dicamba injury symptoms to appear, Johnson and Ikley say. Given this scenario, official claims should begin to drop off within the next couple of weeks.
The specialists realize that not everyone who has an issue with herbicide drift will file an official report with OISC. Johnson and Ikley say if you want information about your drift problems accounted for but don't want to file an official complaint, you can report it to your local Extension educator. The weed specialists survey them every other week and report results to the University of Missouri, which monitors and distributes drift injury information. If you have a serious situation and want to file an official report, you'll need to contact OISC.
Subscribe to receive top agriculture news
Be informed daily with these free e-newsletters
You May Also Like
---