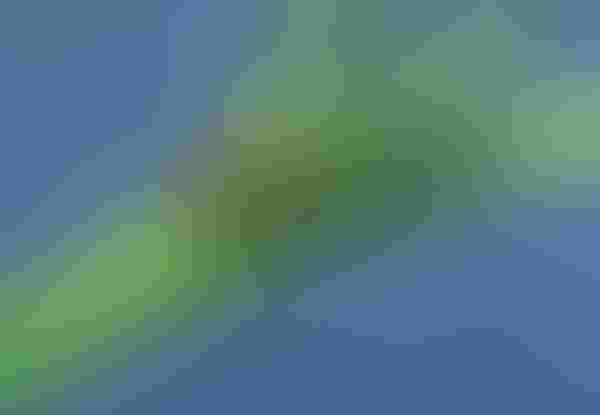 Cotton aphids and spider mites behaving

So far, cotton aphids and spider mites have not tipped their hands, as we have not received reports of economic levels of either pest yet through today (June 28).
A number of folks have reported spider mites, for now at low levels, in many cotton fields.
Plant bugs arriving?

Our 2013 plant bug scene could get interesting. We mentioned last week that plant bug levels on weedy host vegetation and on field corn seemed to on the high side for us so far this year. Last week, several cotton fields in eastern and east-central North Carolina have or are being treated.
A few of these fields had upper square retention rates in the 60 percent range, as opposed to the 90 to 100 percent retentions more commonly seen in North Carolina cotton fields at this time of year. If we get a return to hot, drier weather and the rapid drying down of plant bug hosts, further movement into cotton in some areas can be expected.
If sweep numbers are just at the threshold of 8 per 100 sweeps or perhaps at or less than 12 per 100, a chloronicotinoid like Centric (4.3 out of 5 rating) might be worth considering.
The heavy hitters like acephate (4.5 out of 5 rating) and Bidrin (5.0) are slightly more effective than the most active nicotinoid for plant bugs, but also more disruptive, sometimes resulting in the establishment of later cotton aphid or spider mite outbreaks.
With Bidrin, be careful of this product's high mammalian toxicity and its 6-day field re-entry interval. If a nicotinoid is used, be sure to come back with another chemical class if a subsequent application is needed.
In addition to the list of plant bug products listed in the North Carolina Agricultural Chemicals Manual, Transform (4.5) now has a federal label for plant bugs. This product offers plant bug effectiveness in the range of acephate, but should be less disruptive on beneficial insects. The cost of this new product will likely be in the range of $10-11 per acre for most producers.
It'll be interesting to find out how the plant bug situation develops during the next few weeks. Remember that stink bugs cannot cause economic damage to pre-blooming cotton.
Cotton and Soybean Insect Scouting Schools being scheduled

Dominic Reisig and I are beginning to schedule our annual soybean/cotton scouting "schools". Each school will cover both cotton and soybean insect ID, biology, crop damage, scouting procedures and the use of correct thresholds.
Here is some preliminary information:
July 15: Onslow County area
;
July 16: Greene County area
;
July 18: Bertie County area
;
July 17 or 19: Northampton and Halifax (separate schools).
          More from
Southeast Farm Press
Subscribe to receive top agriculture news
Be informed daily with these free e-newsletters
You May Also Like
---