Drought loosening grip on much of Texas and Southwest
Drought loosening grip on much of Texas and Southwest
The National Weather Service Climate Prediction Center is now calling for closer to normal conditions across parts of the Southwest.Could that mean farms and ranches across the Southwest finally be getting a break from the oppressive and costly drought?The increased rains are certainly welcome in the Lone Star state, but more moisture is needed if crop yields are to return to normal.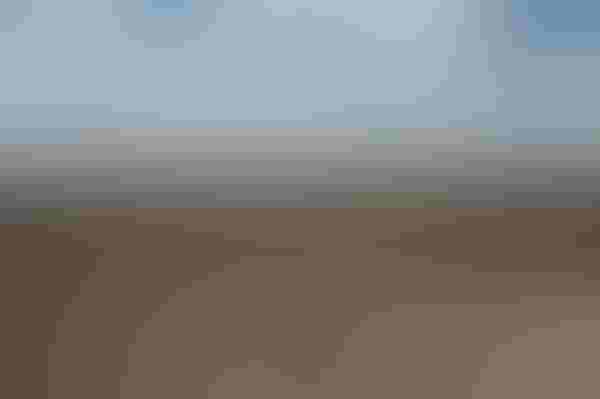 Could farms and ranches across the Southwest finally be getting a break from the oppressive and costly drought?
While forecasters are reluctant to openly express their optimism, most agree they are seeing signs that indicate La Niña, the steering mechanism largely responsible for extreme heat and dry conditions last year, is beginning to fade, and with it the return of more normal rainfall amounts through winter, and possibly into the spring and summer.
"The National Weather Service Climate Prediction Center is now calling for closer to normal conditions across parts of the Southwest, but in spite of signs that La Niña is faltering, we can expect atmospheric circulation to stick around into summer," says Gary McManus, associate state climatologist, Oklahoma Climatological Survey.
"And that means we could see warmer than usual temperatures and drier conditions than normal for this time of year."
While a La Niña event may be on the way out, lingering conditions, in this case known as a La Niña footprint, may hang around in spite of warming waters that have emerged in the eastern equatorial Pacific region.
"Not every La Niña reacts the same way, and I continue to expect warmer temperatures and drier conditions until late spring and into the summer months," he adds.
Nonetheless, McManus says large areas across Oklahoma and Texas have received substantial winter rains which, in some cases, have helped soil moisture conditions to improve. If that trend continues, there should be ample moisture in the ground to get a good crop planted.
"Enough rain to sustain that crop is another story though," he notes.
The same is true for livestock producers who have seen winter forage flourish as a result of winter rain. In large areas across eastern Texas and Oklahoma and in areas along the Gulf coast pastures have greened up for the first time since early last year.
Nueces County Extension Agent Jeffery Stapper says cotton growers are preparing to seed fields in the productive Coastal Bend region, but he warns a combination of soil temperature and soil moisture are critically important for a successful, high yielding crop. He recommends soil temps at or near the 65-degree (F) mark for planting, but late winter systems are adding to problem.
"Recent cold fronts have resulted in the soil temps dropping into the upper 50s for a few days," Stapper reports, and says farmers should consider a target period when soil temperature are at 65 degrees for three consecutive days with a five-day favorable weather forecast before putting seed into the ground. They should also avoid poorly drained soil conditions that could cause additional problems.
In the Rio Grande Valley, ample rainfall in February and early March have helped onion growers "at just the right time," but with harvest to begin in the next week to 10-days, additional rainfall could cause unwanted problems.
"We don't want anymore rain or heavy dew until we get this crop harvested," says onion grower Don Ed Holmes. "What we need now is some sunshine to finish up the crop and get them out of the field.
Holmes says Valley cotton and sorghum growers have complained about wet conditions that have kept them out of their fields.
For most of Western Oklahoma, Southern New Mexico and most of Texas, including the Coastal Bend and the high plains, more water is needed in spite of recent rains. Cotton growers near Corpus Christi say another 12 inches to 15 inches of rain are needed to return the area to pre-drought conditions.
"Recent rains have helped the meteorological drought a little, but more rain to replenish reservoirs, rivers and streams, ponds and ground water – the hydrological drought conditions – is greatly needed, and that will take some time," Oklahoma climatologist McManus said.
He says while drought relief looked distant in late September, he is more optimistic now that conditions will slowly improve throughout the 2012 growing season.
"If we can continue to get some rain in spring and especially in the summer, I have hope for a fair crop year. Because of the long drought I think it may be drier than we would like, but working in our favor is that we should escape the extreme heat we experienced last year, which served to dry things out even more."
About the Author(s)
Subscribe to receive top agriculture news
Be informed daily with these free e-newsletters
You May Also Like
---