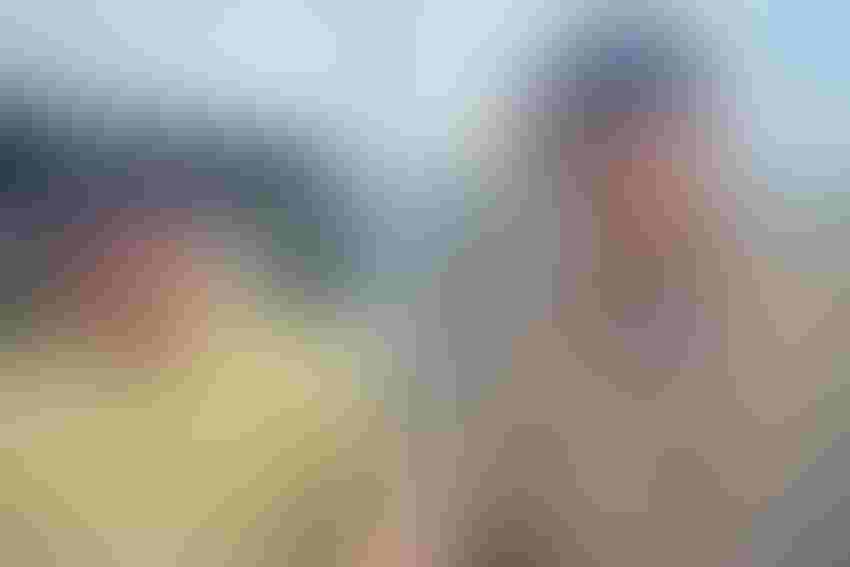 House Agriculture Committee Chairman Mike Conaway, right, shown here with Secretary of Agriculture Sonny Perdue viewing Hurricane Harvey damage, expects to have a farm bill passed "on time."
When Congress passed a supplemental disaster bill that included cotton and dairy as Title I commodities in the farm programs, the pathway to putting a new farm bill in place became a bit easier, says House Agriculture Committee Chairman Mike Conaway, R-Texas.
Chairman Conaway, in an interview with Delta Farm Press Thursday, said that the disaster legislation "set us up nicely to get a farm bill done on time."
He praised Speaker of the House Paul Ryan and Rep. Kevin McCarthy, R-Cal., along with Sens., John Cornyn, R-Texas, John Boozman, R-Ark., and John Hoeven, R-N.D., for getting cotton and dairy included in the disaster bill. "And Jodey Arrington, R-Texas, was a key in communicating to members the importance of the legislation" Conaway said.
"Now, I am more confident that we will get a farm bill done on time," he adds. "Pat Roberts, R-Kans., chairman of the Senate Agriculture Committee) is as keen as I am to get it done." Conaway says the House moves a little faster than the Senate but still expects the farm bill to move along quickly, even in an election year. He notes that numerous farm bills have been passed in election years and argues that this one, with bi-partisan support, could be a campaign advantage.
"This is a bill folks can run on," he said. He cited changes in the Supplemental Nutrition Assistance Program (SNAP) as a positive change candidates can champion on the campaign trail.
He does admit that the nutrition changes may come under fire but that "it's a conversation I will be glad to have." He explained that a long process of evaluating the nutrition facet of the farm bill focused on policy, not funding. "We set out to find what would work and then put that to CBO (Congressional Budget Office) to have it scored. We did and we can afford it," he said.
He added that a "misguided reaction" to SNAP changes could be an obstacle, and adds that a consideration could require work or training for some recipients as a counter to having food assistance become a way of life. "We're not talking about the elderly, the physically disabled or children," he added.
Crop insurance subsidies may offer another target for budget hawks, Chairman Conaway said. "Our challenge is to educate members to how important crop insurance is to the farmers' safety net."
He said conservation will remain an important part of new farm programs, but new policy will focus on land that should not be farmed. He emphasized the importance of maintaining programs such as EQIP (Environmental Quality Incentives Program).
He says House Agriculture Ranking Member Colin Peterson, D-Minn., "has a keen interest in conservation."
Conaway says funding for Land Grant Institutions will rely on cooperation from the states. "During our listening sessions, no one suggested that we should do less research," he said. "No one asked us for less money for ag research." Agricultural research institutions want more money, but the budget is limited.
He said research is vital to maintaining farmer efficiency. "But states have to ensure they have the labs and the scientific infrastructure to do the research before they receive grants," he said. "Without adequate labs, the money will not help."
Conaway has said on numerous occasions that passing a farm bill on time sits high on his priority list. "I will push as hard as I can to get it done."
Subscribe to receive top agriculture news
Be informed daily with these free e-newsletters
You May Also Like
---