California Crop Weather: cotton plants rapidly setting bolls
California Crop Weather: cotton plants rapidly setting bolls
Cotton plants rapidly setting bolls with some bolls starting to open;Harvest expected to begin the week of Aug. 15 for early almond varieties;The early variety table grape harvest continues in the San Joaquin Valley with the main varieties Summer Royals and Flame Seedless picked.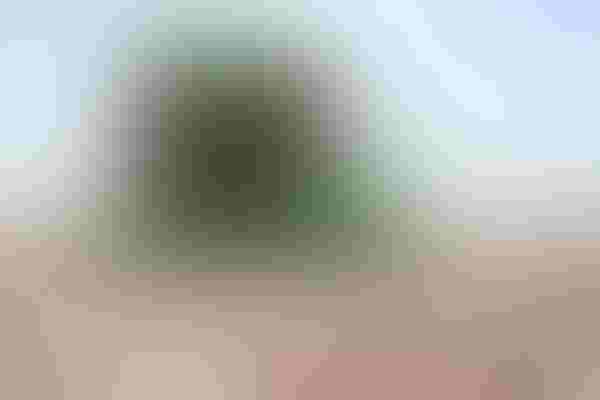 The latest California Crop Weather report from the National Agricultural Statistics Service Field Office in Sacramento, Calif., released Aug. 15.
Weather
Upper level weather patterns remained somewhat static during the week of Aug. 8 with high pressure centered over the Central U.S. and a low pressure trough poised along the West coast. This pattern resulted in mostly dry and mild weather for California.
Monsoonal moisture, drifting northeastward over Southern California, spread some clouds over that part of the State. There was some thunderstorm activity associated with this moisture along the Nevada border Friday.
Otherwise, temperatures tended to be near or a little below normal, and dry conditions prevailed over most of California for the week.
Field crops
Cotton was setting bolls rapidly. Some bolls have started to open. The crop is making good developmental progress. (NASS) reporters said producers will stop irrigating the crop in two to three weeks.
Rice fields developed well and most fields were headed. Harvest had not begun.
Alfalfa fields were cut, windrowed, and baled as operators progressed through the third to fifth cuttings across the state. Corn for silage harvest was ongoing. Weed and insect control in cotton, corn, and alfalfa fields continued.
Harvested grain fields were bailed, disked, and prepared for fall plantings. Safflower fields dried down. Black eye beans matured with runners and blooms clearly more visible. The garbanzo bean harvest was ongoing. The sugarbeet harvest was going strong.
Fruit crops
Maintenance to orchards, groves, and vineyards continued with the spraying of fungicides, fertilizers, insecticides, and herbicides as necessary. Peaches, plums, pluots, and nectarines were harvested and packed.
The early variety table grape harvest continued in the San Joaquin Valley (SJV) with the main varieties, Summer Royals and Flame Seedless, picked.
Raisin and wine grapes developed and underwent thinning and foliage removal.
Cherry orchards were pruned. Scale treatments were applied in olive orchards. The pear harvest continued. Apples were harvested in the SJV. Kiwis and pomegranates grew well. The prune harvest was expected to begin in one to two weeks.
Valencia oranges, tangelos, grapefruits, and lemons were packed. The new Navel crop was slightly behind normal for the season.
Nut crops
Almond growers prepared orchards for harvest. The early variety harvest was expected to begin in the next week (week of Aug. 15).
Walnut, pistachio, and pecan orchards showed good development. Walnut growers sprayed for codling moth.
Vegetable crops
Kern County reported bell peppers, organic greens, carrots, and garlic harvested. In Tulare County, farmer's markets were at the peak season with summer fruits and vegetables harvested. The processing tomato harvest continued.
Fresno County reported onion, tomato, and carrot harvest. Some farmers applied fungicides on tomatoes.
In San Joaquin County, fresh market tomatoes were harvested, the bell pepper harvest began, the watermelon harvest was underway, and cucumbers were harvested. Field work and ground preparation continued while the tomato harvest was delayed in Sutter County. 
Onions bulked up in Siskiyou County. 
Subscribe to receive top agriculture news
Be informed daily with these free e-newsletters
You May Also Like
---