Busy wheat harvest has allowed pigweed to thrive in cotton, soybeans
Busy wheat harvest has allowed pigweed to thrive in cotton, soybeans
• I have gotten quite a few calls over the last couple of days from folks who could finally break away to spray their cotton and soybean fields only to find large populations of 2-inch to 3-foot-tall Palmer in the field.• This is shades of 2009 to 2011 with these types of rescue calls.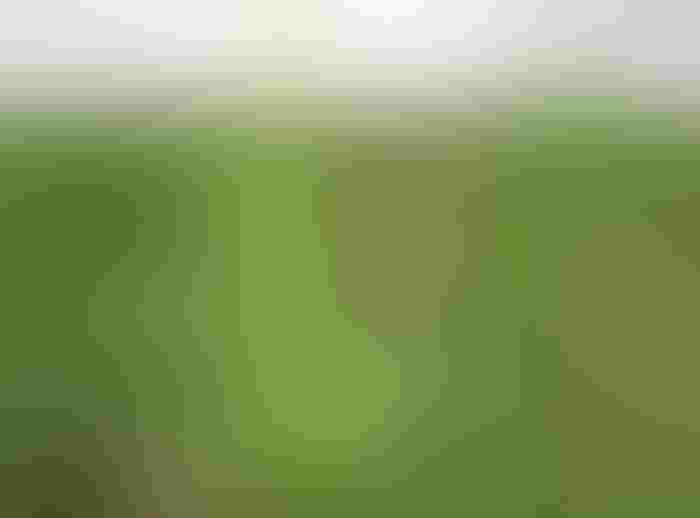 This large wheat crop is taking a lot of time and labor this summer. This is both good and bad. 
The good news is the wheat is yielding very well which comes at a good time to get some bills paid. 
The bad news is it is very slow going as much of it is laying down and the great yields take quite a bit of labor to get it to the granary.   
All this time and labor devoted to the wheat harvest has delayed herbicide applications in cotton and early planted soybeans.
I have gotten quite a few calls over the last couple of days from folks who could finally break away to spray their cotton and soybean fields only to find large populations of 2-inch to 3-foot-tall Palmer in the field. This is shades of 2009 to 2011 with these types of rescue calls.
In LibertyLink or WideStrike cotton, Liberty is the go-to choice in most cases. It will take sequential applications of 29 ounces per acre applied about 7 days apart to control these large populations of this size Palmer.
One caveat here is on some of the late-May and June-planted WideStrike cotton that is very stressed. Sequential applications will add more stress and may delay the cotton. Therefore, do not apply Liberty to WideStrike cotton varieties if Palmer populations are relatively light. Hooded applications of diuron plus MSMA would be a better way to go.
In Roundup Ready cotton, all one can do is go with the hoods. Gramoxone tank-mixed with Valor and crop oil is a very effective option for Palmer between the rows. Then try to find a chopping crew for Palmer amaranth that are in the row.
I have had some folks who were thinking about Cotoran over-the-top as a faster salvage option than hoods. In my experience the cotton recovers about as well as the Palmer.
In LibertyLink soybeans the answers are the same as in the cotton. Two applications of Liberty applied about 7 days apart is probably the best option. 
In Roundup Ready soybeans the answers are more difficult. 
A high rate of 72 ounces per acre of FlexStar GT plus 1 percent MSO ca-inches tall. Fields with much larger Palmer can at least be partially suppressed with sequential applications of PPO herbicides, but yield loss from Palmer competition will likely be severe. 
In many cases destroying the weeds and the crop with tillage and replanting may be the best option even at this late date.
Another major point here is to be mindful of what crop will be planted in these fields with late fomesafen (Reflex, Flexstar, Dawn, Rhythm, Prefix, etc.) applications. The plant-back to corn or grain sorghum is 10 months after a fomesafen application. 
If the plan is to plant corn in March next year in these fields then Cobra or Ultra Blazer would be better choices here than a fomesafen-based product.
          More from
Southeast Farm Press
Subscribe to receive top agriculture news
Be informed daily with these free e-newsletters
You May Also Like
---