Beltwide to offer sessions on new herbicide-tolerant cotton traits
Beltwide to offer sessions on new herbicide-tolerant cotton traits
New herbicide-resistant traits that could help growers control glyphosate-resistant pigweed are on the way.The 2015 Beltwide Cotton Conferences will include a special section on the adoption of 2,4-D and dicamba-tolerant cotton when they become available in 2015 or 2016.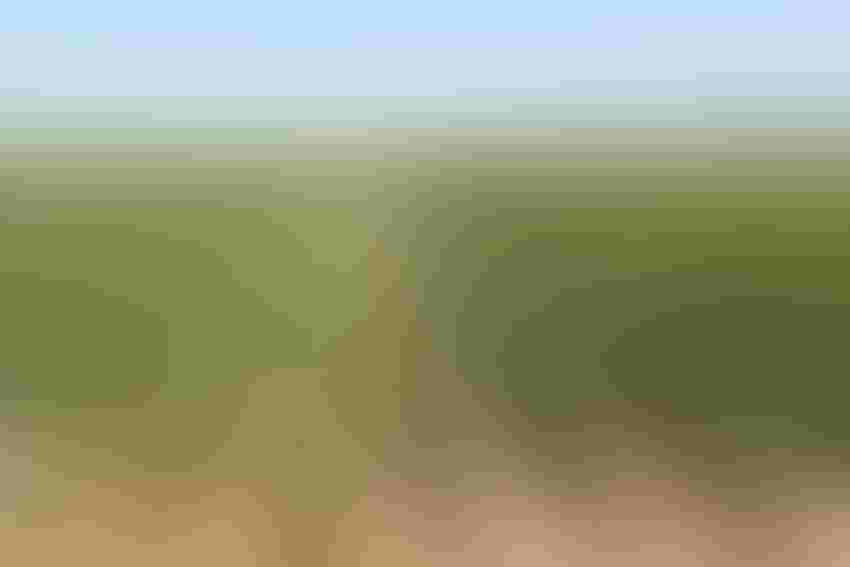 From a single cotton field in central Georgia in 2004, glyphosate-resistant Palmer amaranth has spread from the Southeast to the Mid-South to the Southwest and now into several Midwestern states – all in the space of less than 10 years.
Glyphosate-resistant Palmer amaranth or pigweed has been responsible for millions of dollars in added herbicide expense as well as the cost of hand hoeing and wholesale crop destruction. It may also have helped spur the shift from cotton to corn and grain sorghum in the Mid-South.
And the fight is by no means over. Weed scientists who thought producers were making progress with Palmer amaranth have expressed dismay at how much worse it seemed in 2014 after a wet spring interfered with applications of the pre-emergence herbicides they believe are necessary for keeping it at bay.
The latest western agricultural news  to your Inbox -  free Western Farm Press Daily E-Newsletter.
New herbicide-resistant traits that could help growers control glyphosate-resistant pigweed are on the way. But many growers are unsure about how best to use the "new/old" chemistry, and others are concerned about the potential for drift and unintended crop injury.
Beltwide Cotton Conferences
That's one of the reasons the 2015 Beltwide Cotton Conferences will include a special section on the adoption of 2,4-D and dicamba-tolerant cotton when they become available in 2015 or 2016.
"In our research, we have found that none of these herbicides will provide control of very large Palmer like glyphosate did a decade ago," says Larry Steckel, Extension weed scientist with the University of Tennessee.
"However, where a complete weed control system is employed utilizing cultural practices and traditional cotton herbicides integrated with the new technology traits should provide more consistent control than we can achieve today."
Dr. Steckel, who has been involved in fighting herbicide-resistant weeds in Tennessee since the early 2000s, will be the presenter on a paper entitled "Integrating New and Old Technologies for Effective Weed Control in Cotton." (The paper is a joint effort by Steckel, Stanley Culpepper, weed scientist with the University of Georgia, and Tom Barber, weed scientist with the University of Arkansas.)
Steckel provided an abstract of what he and his colleagues will bring to the Beltwide on Tuesday, Jan. 6. This year's Beltwide will begin with the annual Consultants Conference (which is open to all) at noon on Jan. 5 and continue with the Beltwide Technical Conferences through noon on Jan. 7. All sessions will be held at the Marriott Rivercenter in San Antonio.
New technology needed
The steady increase in glyphosate-resistant weeds dictate that new technology is needed in weed management programs, says Steckel.
"There has not been a new herbicide mode of action registered in over 20 years, and there are no new ones on the horizon. As a result, the new herbicide traits that will be marketed in a few years will be needed."
Monsanto has been developing a herbicide technology trait that will provide cotton tolerance to dicamba, glufosinate and glyphosate herbicides. The trait will be called Roundup Xtend. Dow is developing a trait that will provide cotton tolerance to 2,4-D, glufosinate and glyphosate and will be called Enlist.
"These technologies must be stewarded to be sustainable," says Steckel. "Cultural practices like cover crops, tillage where appropriate and crop rotation must be employed along with traditional cotton herbicides to keep 2,4-D and dicamba effective on glyphosate-resistant weeds. The future of weed control will be more complex and efficacious than the current weed control practices."
Besides the integrating new and old technologies paper, Dr. Culpepper will present a paper he co-authored with Eric Prostko at the University of Georgia entitled "Georgia Grower Survey Shows Both Interest and Concern with 2,4-D or Dicamba in Tolerant Crops" during the Tuesday morning session.
Texas researchers will present a paper entitled "Annual and Perennial Weed Management with Engenia Herbicide in Bollgard II Xtendflex Cotton." Wayne Keeling, weed scientist with Texas A&M AgriLife Research in Lubbock, will be the presenter.
Irrigation link
Irrigation continues to be a paramount issue even in the "rain belt" areas of the Cotton Belt, but especially in Texas where growers finally received some key rains in 2014, but remain in a long-term drought.
Dan Krieg, a consultant and former agronomist with Texas Tech University, will speak on "Water Supply and Demand" and Bob Glodt, a consultant from Plainview, Texas, will present a paper on "Potential Evapotranspiration: A Practical Approach to Irrigating Cotton" during the Tuesday morning consultant's session.
Those are just two of the topics that will be covered during the three-day conference. The Cotton Disease Council, which begins after lunch on Tuesday, will include presentations on nematodes and cotton diseases and the new nematode-resistant cotton varieties.
"We will also be taking a look at what appears to be an increase in verticillium wilt in some areas of the Mid-South in 2014," said Bill Robertson, Extension cotton specialist in Arkansas and Consultant Conference coordinator.
"We have seen problems in years where we had abundant moisture, high nitrogen rates and varieties with a tendency to develop vert wilt," says Dr. Robertson. "We had all of those conditions in 2014 in some places. It seemed like this disease got into growers' pocketbooks a little more in 2014."
Besides sessions on verticillium wilt, growers can also learn more about target spot, root-knot nematodes, other foliar diseases and Texas root rot.
To register or make hotel reservations for the Beltwide, visit [email protected].
Subscribe to receive top agriculture news
Be informed daily with these free e-newsletters
You May Also Like
---